DDJ vs. CDJ. CDJs vs. a DJ controller. A common question among DJing adepts seems to be: What is the difference between a CDJ and a DDJ controller. After all these terms are pretty similar and can seem confusing if you don't know all the ins and outs of DJ lingo just yet. There is also a chance that you simply wonder whether getting yourself a pair of CDJs and a mixer would be better than buying a single DDJ DJ controller.
Either way, here is our detailed explanation – CDJs and DDJs direct comparison!
[this article features Ebay & Amazon affiliate links]
CDJs vs. DDJs – main differences
First let's quickly explain the terminology. Although the terms "CDJ" and "DDJ" might seem pretty close if you don't yet know what they are, they describe vastly different pieces of DJ equipment.
Pioneer CDJ players – what are these?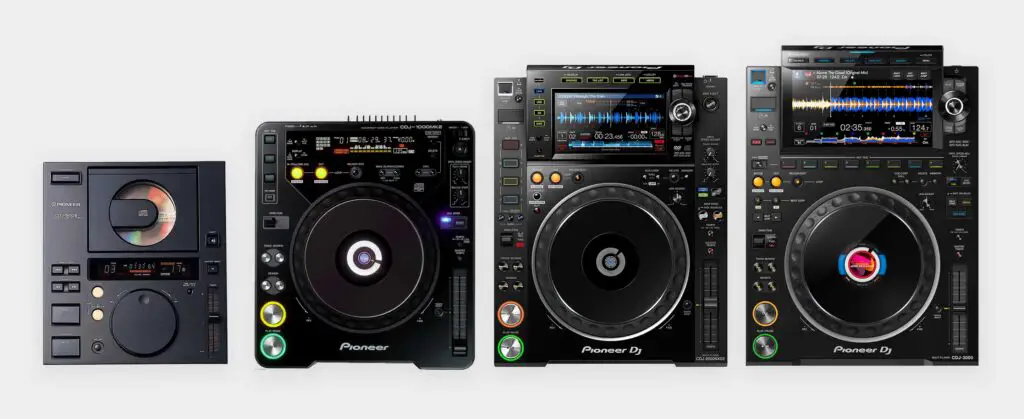 "CDJ" is the general name given to the series of DJ players by Pioneer DJ starting from the very first CDJ model released back in 1992 (Pioneer CDJ-300).
These players were first only able to play music from CD discs (and audio cassettes!). Then, audio sources such as USB disks and drives were introduced and incorporated into the CDJ players.
How To Really Start DJing – 6 Simple Steps For Beginners
Pioneer CDJ players have become kind of an "industry standard" for club DJs over the course of the last decade. You might hear this term thrown around a lot – it simply means that the CDJ gear is currently the most widespread type of DJ gear used professionally in clubs all around the world. It's second close competitor is Denon DJ with its PRIME player series.
If you're interested in alternatives to Pioneer CDJ players (and there are some worthwhile ones out there), you really should check out the Denon DJ offer!
Pioneer DDJ controllers – what's up with these?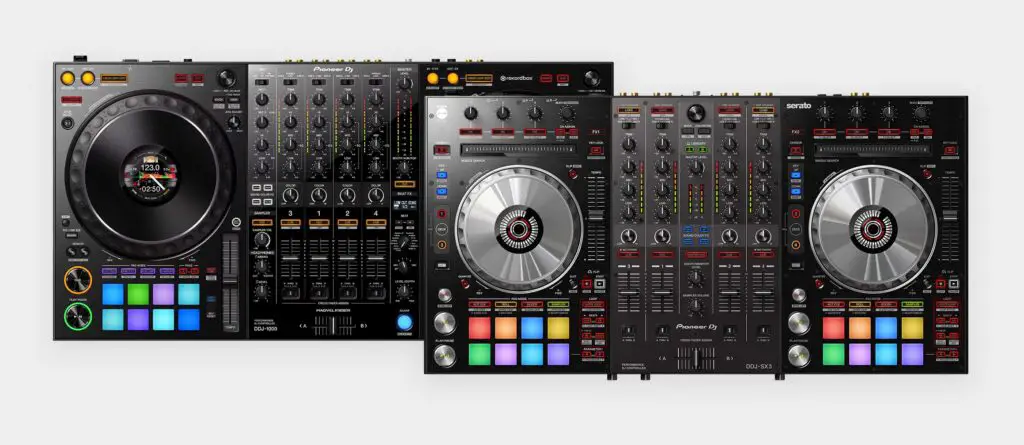 "DDJ" is a term connected with the main series of Pioneer DJ controllers.
The very first DDJs were introduced with the arrival of the Pioneer DDJ-S1 and T1 – DJ controllers that were one of the first ones to introduce a full set of professional controls comparable with a full-fledged CDJ set. This was way back in 2011.
8 Best Top-Notch DJ Controllers You Can Get This Year!
Pioneer DDJ controllers are plug-and-play devices used alongside a computer, offering you extensive sets of controls that allow you to mix tracks using supported DJ software.
If you want to know more about the fascinating history of Pioneer DJ controllers, be sure to give this article a read: All Poneer DJ Controllers Listed – 10 Years Gear Evolution
CDJ setup vs. a DDJ controller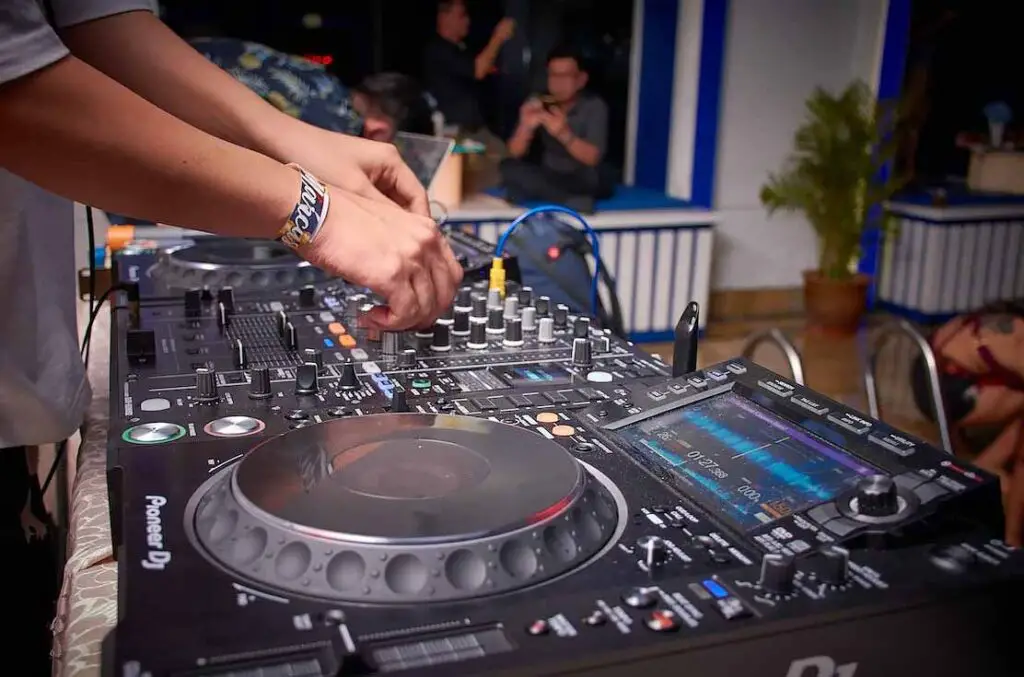 CDJs vs. a DJ controller setup. Let's compare a typical DDJ controller setup vs. a full CDJ x mixer club setup. Choosing between the one or the other is often a dilemma for both beginner DJs and DJs wanting to upgrade their existing setup.
Should you buy a DJ controller or two CDJ players and a mixer? Let's take a closer look at the matter.
We'll go over the overall cost of the devices, the feature comparison, ease of use and ease of setup and major differences between the two approaches. Let's go!
Other types of gear + other brands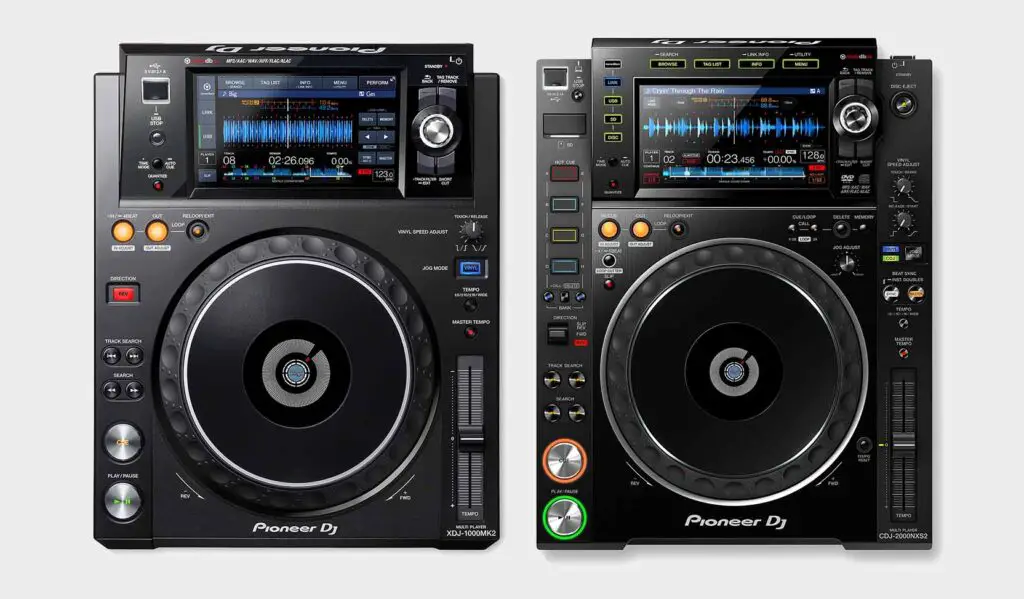 Remember that besides the Pioneer CDJ players and Pioneer DDJ controllers there are a lot of other models and product lines that are widely used.
Pioneer XDJ standalone DJ controllers, Pioneer RMX audio effect stations or older Pioneer XDJ players (on the photo above) are only a few examples here.
In all this, keep in mind that there are also other brands offering quality DJ gear available out there. Denon DJ, Native Instruments, Hercules DJ and many more are actively competing with each other on the DJ equipment market. It may be worth it to check out their solutions before you make your final choice.
The cost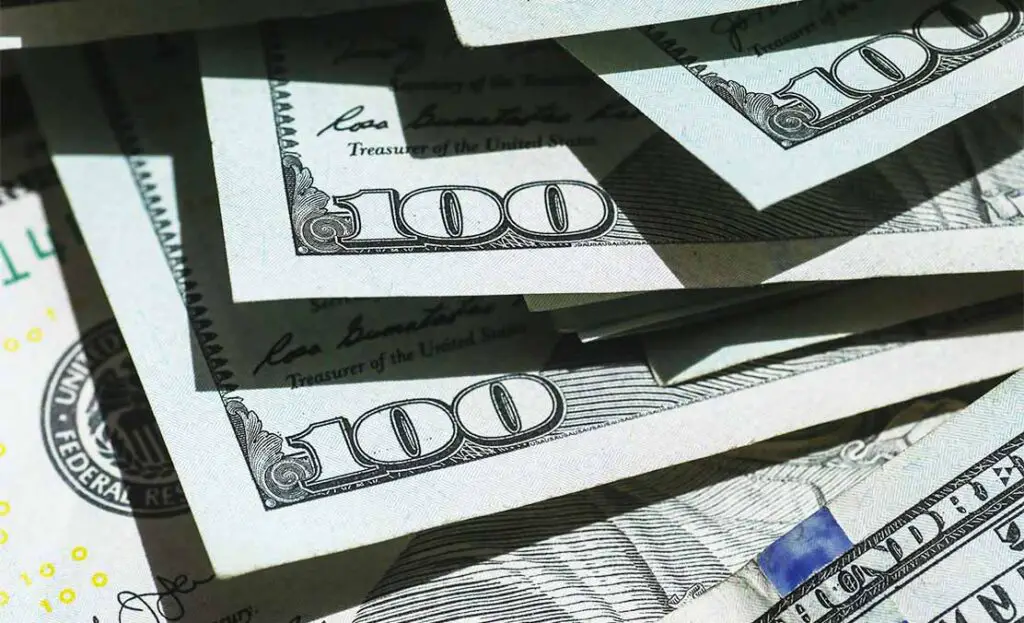 First things first, a full-fledged 2x CDJ + Mixer setup is most likely going to cost you way more than even a professional grade DJ controller. Prices of Pioneer CDJ players and DJM mixers are in general much higher than an average price of an "all-in-one" DDJ controller (such as the Pioneer DDJ-1000).
If you're short on money, it would probably be best for you to go the DDJ route and jump into the CDJ x DJM setup later on.
5 Best Pioneer DJ Controllers For Beginners – Which one should you choose?
If you have the money and you tie your future with club DJing, you can go straight for an actual CDJ setup to skip the DJ controller phase overall.
Another thing is that there are lots and lots DJ controllers out there that are made with beginner DJs in mind. These "entry-level" devices are smaller, cheaper and more straightforward to set up, transport and use than a full-fledged CDJ setup. If you're just starting out, it might be beneficial for you to look into these!
If you want to save some money, you may want to look at the used CDJ players over on Ebay. There are some outstanding deals to catch there if you look around a bit.
Features comparison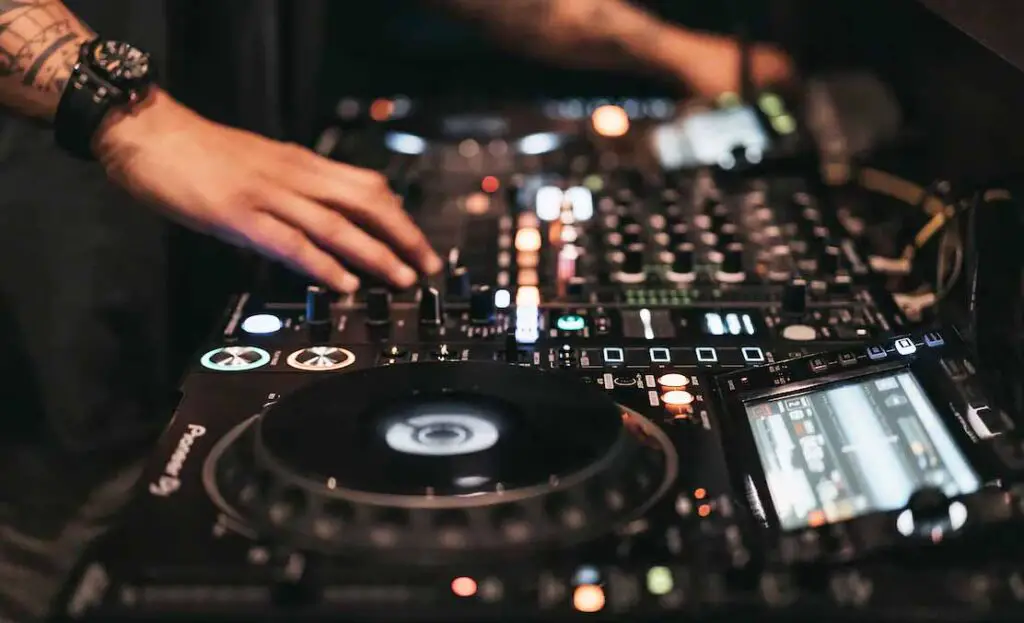 In terms of functionality and features, the CDJ setups (2 CDJ players [or more] + a DJM mixer) are only as capable as the hardware itself, at least when it comes to the traditional laptop-less way they are used at most clubs. DDJ controllers on the other hand, can make use of many different pieces of DJ software, and the features that these programs offer.
8 Best Top-Notch DJ Controllers You Can Get This Year!
The whole mixing experience, although a bit different is largely similar between a DJ controller and a full CDJ x DJM club setup.
Here are the most important differences that come to mind:
In most older, traditional CDJ setups there is no way to automatically sync the tempo of your tracks, you have to do this by beatmatching the tracks by ear.
With a typical CDJ setup, all your tracks have to be supplied on correctly prepared and formatted USB storage devices.
On most popular CDJ player models there are no traditional performance pads present.
When using CDJs and a mixer you can easily hook up additional external audio devices to your setup. With DDJ controllers it's possible only if your controller's mixer can function in a standalone mode.
CDJs offer you feedback through their screens that some people consider to be much more convenient than a single laptop screen that you'll have to deal with when mixing on a DJ controller without built-in displays.
Top 10 Best DJ Controllers With Built-In Screens (Full List!)
The newest models of the Pioneer CDJ players can also support the HID mode. A HID mode is a mode in which you can control DJ software using your CDJs without using timecoded CD discs.
DVS And Timecode For DJs Explained.
It's hard to compare all CDJ players to all DDJ controllers, as their different models for a whole lot of reasons can have vastly differing feature sets.
Your final verdict should be based not on the actual feature set comparison, but rather on comparing the overall mixing experience between a CDJ club setup and a DJ controller and a laptop combo.
Jog wheels – capacitive vs. mechanical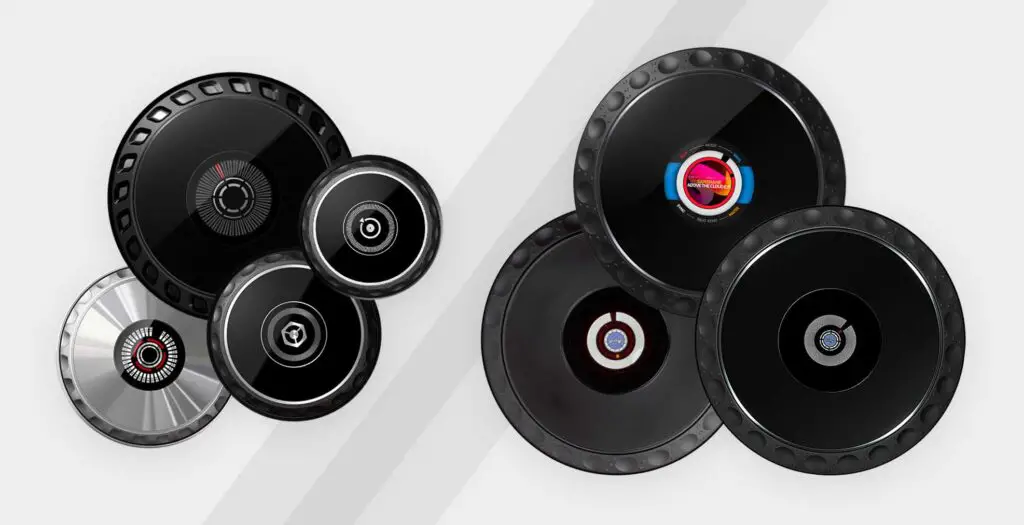 The difference that's also often overlooked is the difference regarding the most common types of jog wheels used in Pioneer DDJ DJ controllers and CDJ players.
The most common type of jog wheels used in DDJ controllers are capacitive jog wheels. These type of jog wheels use their capacitive (touch sensitive) top surfaces to detect when your hand is touching them. No pressure is required for the touch to register.
Most entry-level DJ controllers (and even "professional" DJ controllers such as the Pioneer DDJ-SX3) feature capacitive jog wheels.
There are some exceptions here though. The Pioneer DDJ-1000 (and DDJ-1000SRT) – the flagship models of the Pioneer DDJ controller line feature full sized mechanical jog wheels, akin to those present on the Pioneer CDJ-3000 players.
5 Best DJ Controllers With Motorized Platters (Full List)
So, as you might have guessed, the second most popular type of jog wheels are the mechanical jog wheels. These jog wheels utilize their bearings to detect the motion of a DJ's hand, and require a little pressure for the touch to be registered. They also make a little bit more noise while turning, although this really isn't much of an issue when the music is playing.
The mechanical jog wheels are almost always bigger than capacitive ones.
Pioneer CDJ players feature jog wheel tension knobs that allow you to set how much resistance will the jog wheel give while being turned. Most of the DDJ controllers don't offer you that option (although again, the Pioneer DDJ-1000 does).
The edge touch (the pitch bending feature), in general works exactly the same on capacitive and on mechanical jog wheels.
In the end, while it's important to know about this difference, the choice between capacitive jog wheels and mechanical jog wheels is entirely a matter of preference. If you haven't used one or the other before, it's really not that big of a deal.
Ease of use and setup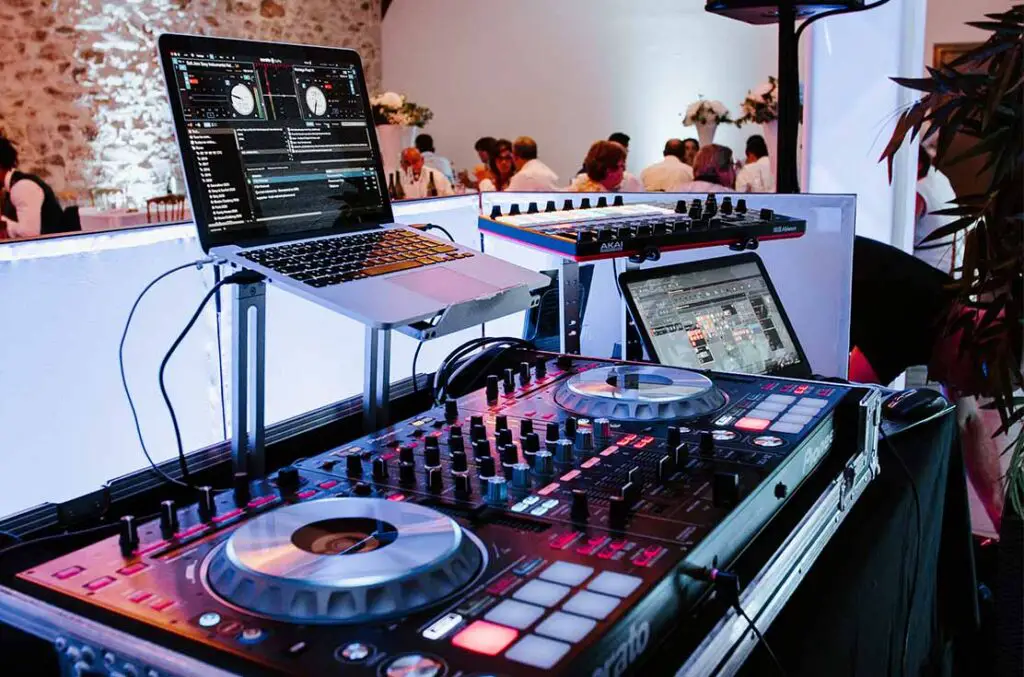 In terms of ease of use and ease of initial setup, an average DDJ controller is much easier to set up and use than a full club setup" consisting of CDJ players and a mixer. With a club setup you need many additional cables, lots of free table space and some additional skills to get everything going.
Moreover, the sheer weight of a whole CDJ setup might be a few times more than an average DJ controller (excluding the infamously bulky all-in-one DJ controllers such as the Denon DJ Prime 4, or the Pioneer XDJ-XZ).
Setting up and using a DDJ controller is equal to plugging it into your computer and providing it with power. That's it!
DJ Controllers Explained! (What Do All These Buttons Do?)
It's also important to know that many clubs will already have some kind of local ready-to-use setup in the venue. Many times over, CDJ setups are used as go-to club setups for an average club DJ and are often available for you right off the bat in more "professional" club environments.
Having a CDJ setup available in a club lets you ditch your laptop and large DJ controller bag or case and arrive at the venue with just your USB drive in hand. This is a great convenience for DJs that work and perform on a daily basis.
CDJ players vs. DDJ controllers – the conclusion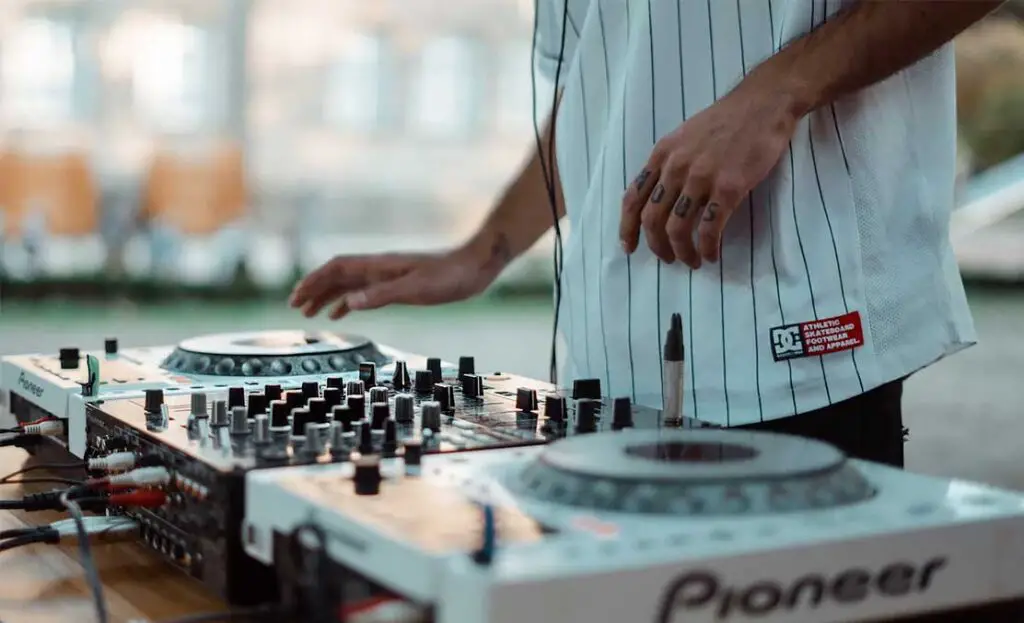 The final question is: is it better to invest more money in a full-fledged CDJ setup, or settle for a professional grade DJ controller.
The answer is: for most people, the DJ controller route in the beginning will be more than enough. There are DJ controllers out there that are able to provide you full CDJ x DJM mixing experience without having to invest tons of money in DJ equipment.
One of these kinds of DJ controllers is the Pioneer DDJ-1000 we mentioned earlier (or the Pioneer XDJ-RX3 if you're more into the standalone, laptop-less experience).
Top 10 Best DJ Controllers With Built-In Screens (Full List!)
Feature wise, these DJ controllers can often offer you more flexibility and allow for more creative freedom, as they are more software dependent than a CDJ setup is when used in the traditional way.
Here are main reasons you might want to build a CDJ setup instead of getting yourself a simple DJ controller:
You are a club DJ, your club has a full CDJ setup in place and you need to have a way to practice mixing using CDJs at home.
You want that "festival DJ" experience in the comfort of your own home.
You are otherwise aspiring to work closely with the professional CDJ ecosystem in the future, and have the money to invest into that.
In all that, please do remember that there exist many alternatives to the Pioneer DJ gear out there. Although the terminology we were discussing in this article refers to the Pioneer DJ equipment, there is lots and lots of quality gear that you can get instead of the Pioneer DJ hardware solutions.
One of the main rivals of Pioneer DJ in that matter is Denon. You can check out the Denon DJ players here on Amazon. These are a great (and often cheaper) alternative to the Pioneer DJ CDJ ecosystem.
We hope we helped you at least a bit with comparing Pioneer CDJ players to their DDJ line of DJ controllers. Get your gear now and jumpstart your DJ career! Rock on!
How To Jumpstart Your DJ Career – 8 Valuable Online Promotion Tips