Virtual DJ vs. Serato DJ in 2022 – Should you choose Serato, or VDJ software? DJ software choice is one of the most important choices of both beginners and more advanced DJ controller users switching to another piece of software to test things out. What are the advantages and disadvantages of both Serato and Virtual DJ? Let's quickly compare these two to help you choose!
Overall, the base functionality of both Virtual DJ and Serato is really similar and the main features remain close to the same in both pieces of software. It all boils down to two things: small yet substantial differences in extended workflow and private user preferences.
Price and licensing options
Serato DJ Pro & Lite
Serato DJ comes in two variants – the free version called Serato DJ Lite which works with a large number of entry-level DJ controllers and is completely free to use (however has limited functionality) and Serato DJ Pro available as a paid upgrade (which also comes free with some of the higher-end professional DJ controllers).
Serato DJ Pro is the fully featured DJ software powerhouse people usually mean when they refer to "Serato". Serato DJ Lite is really limited in comparison to Pro as we will find out later on.
Serato DJ Pro software functionality can be further extended by paid expansion packs. These packs add features such as video mixing, extended audio FX functionality or pitch manipulation tools to the Serato DJ Pro software. There are 6 additional expansion packs available in total.
Serato DJ Pro is available either in a monthly subscription model or as a one time buy. Also, as we've mentioned, some controllers (such as all DJ controllers from the Pioneer DDJ-SX series) unlock the full version of Serato DJ Pro while plugged into your computer.

Virtual DJ software
Virtual DJ on the other hand is legally available for free only if you decide to use it at home, without a DJ controller plugged in. This is called a Home Free license in Virtual DJ terms.
In other cases, such as when you own a DJ controller and want to use it with VDJ, you have to purchase an appropriate monthly plan, appropriate DJ controller license, or buy the full software in a one time buy offer similar as in the case of Serato DJ.
There are also many expansion packs available for Virtual DJ, featuring new GUI skins, audio samples, further extending your FX modules functionality and much more. All of these are completely free and available for a quick download from inside the Virtual DJ software (albeit some may require Virtual DJ Pro license to function).
Here is a snippet from the different licensing options comparison taken from the official VDJ website.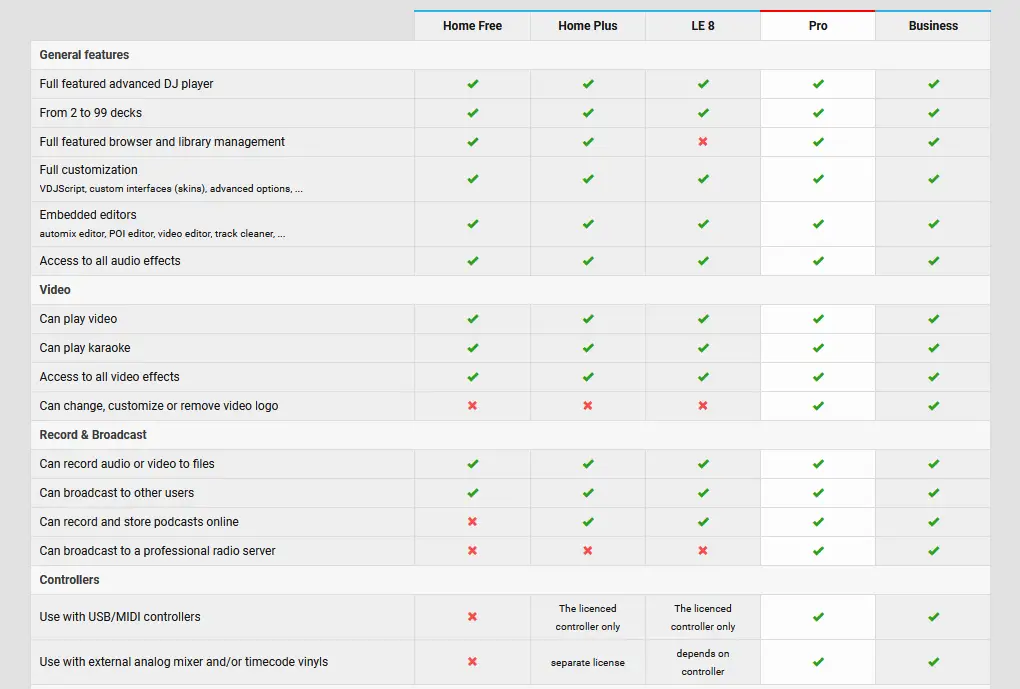 Pricing – Virtual DJ & Serato DJ software
As of now, Serato DJ is more affordable both in terms of a monthly subscription and one time buy offer in comparison to Virtual DJ Pro.
In terms of exact pricing, as the prices may change over time please refer to official Serato & Virtual DJ sites linked below.
Serato DJ Lite vs. Serato DJ Pro
As we've said, in general Serato DJ Lite is really limited in comparison to the "full" version of Serato DJ software – Serato DJ Pro.
After a paid upgrade to Serato DJ Pro you will unlock many additional software features such as mix recording, more customizable audio FX, more Sampler & Hot Cue point slots and so on.
Read our full comparison here: Serato DJ Lite vs. Pro (12 Most Important Differences)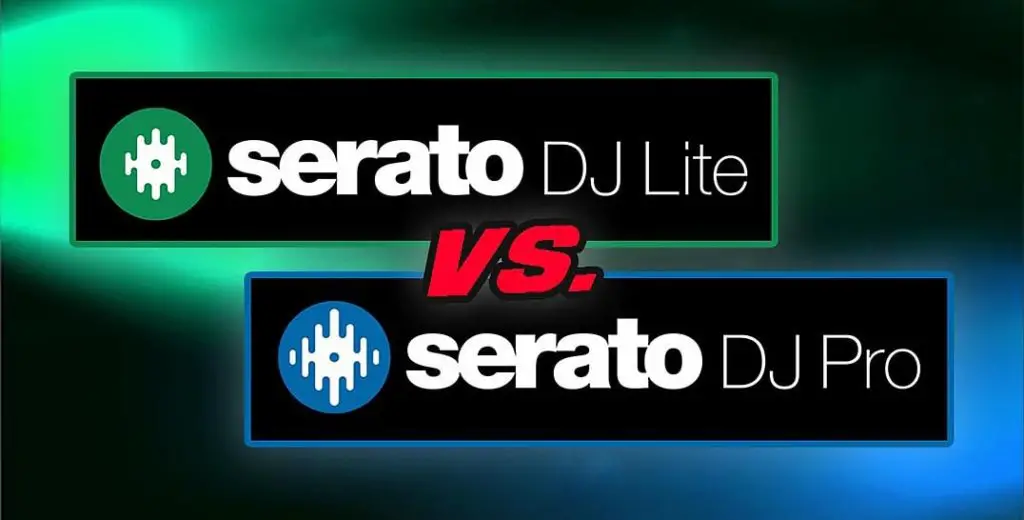 Also, some entry-level DJ controllers may have their hardware features limited when being used with Serato DJ Lite. On DJ controllers such as DDJ-Rev1, Numark Mixtrack Platinum FX or DDJ-SB3 some of the functions available on the controller might be soft-locked until you upgrade to Serato DJ Pro. Such features can include loop roll performance pad mode, slicer pad mode and more.
Supported DJ controllers
In terms of sheer number of officially supported DJ controllers the Virtual DJ software takes the lead. Other than that, you are also able to use unsupported DJ hardware with VDJ, using their extensive and highly customizable MIDI mapping functionality (however that requires some work on your side).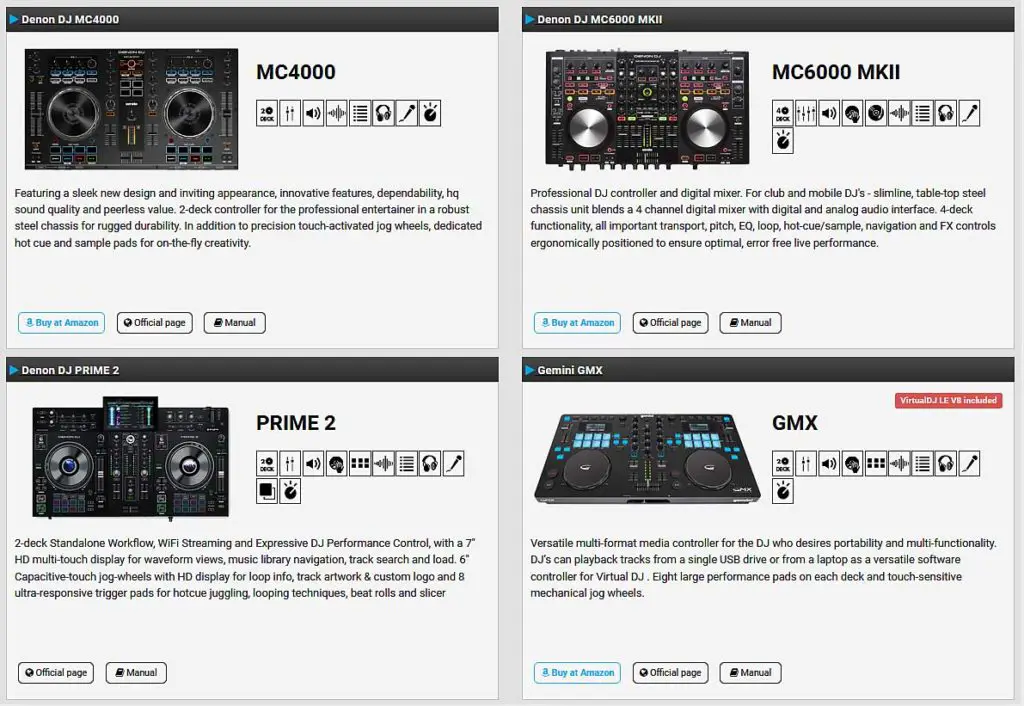 Serato on the other hand while having a smaller number supported DJ controllers, has in general better affinity with the controllers that are natively meant to work with Serato DJ software.
Controllers with more advanced features, designed specifically with Serato DJ in mind (like the Pioneer DDJ-Rev7 or Pioneer DDJ-FLX6) can generally struggle to replicate their Serato specific functions in Virtual DJ software (such as Merge FX on the DDJ-FLX6).
New Pioneer DDJ-Rev7 – DJ Controller Detailed Review
When it comes to older or lower-end DJ controllers made by less popular gear manufacturers, Virtual DJ also has an advantage, fully supporting many of these obscure or often forgotten hardware options.

You can check the current lists of officially supported hardware for both pieces of software here:
– Virtual DJ hardware support list – http://www.virtualdj.com/products/hardware.html
– Serato DJ hardware support list – https://serato.com/dj/hardware
Both Serato DJ and Virtual DJ support DVS. Learn more about that here: DVS And Timecode Explained. (A Simple Guide)
MIDI controller mapping capabilities
Virtual DJ offers a tremendous amount of custom MIDI mapping features. Not only you are able to remap almost any button, knob, fader or switch on your DJ controller, but also map completely new, unsupported MIDI devices all to your preference and liking.
Moreover, in Virtual DJ you can quite easily map almost all software functions to your computer's keyboard, which can enable you to perform a simple mix without using your DJ controller.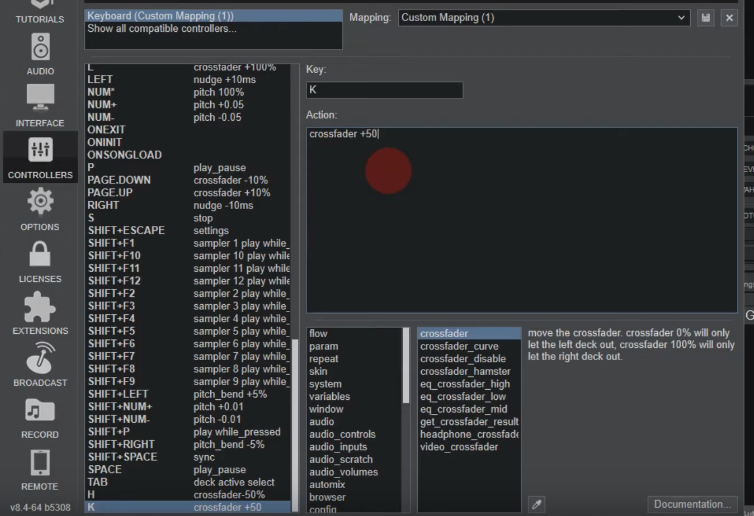 Serato DJ on the other hand has its own closed ecosystem when it comes to supported hardware and doesn't easily allow for many changes in the default mapping of most supported DJ controllers.
If you ever plan on using non-standard DJ controllers or hardware which is not inherently compatible with Serato DJ you should definitely consider leaning towards Virtual DJ software instead.
Settings and customization options + expansion packs
In terms of user customization and access to advanced settings Virtual DJ is a clear winner. The amount of settings available inside the software is tremendous and may even feel overwhelming at first. You have access to settings such as advanced jog wheel control settings, custom on-screen buttons, custom FX triggers and almost all of the software functions are quite easily MIDI-mappable. There are simply too many additional features that Virtual DJ software offers to mention all of them here.
Read more about new VDJ features here: Virtual DJ Software – New Vital Features You Didn't Know About
In Virtual DJ you can also choose from many GUI skins and addons (made by the VDJ community) that extend the software functionality even further. The addons feature extended audio FX modules, audio samples, pad modes and much more.
The addons/extensions in Virtual DJ are completely free, although some of them might require you to have purchased the Virtual DJ Pro license to use them.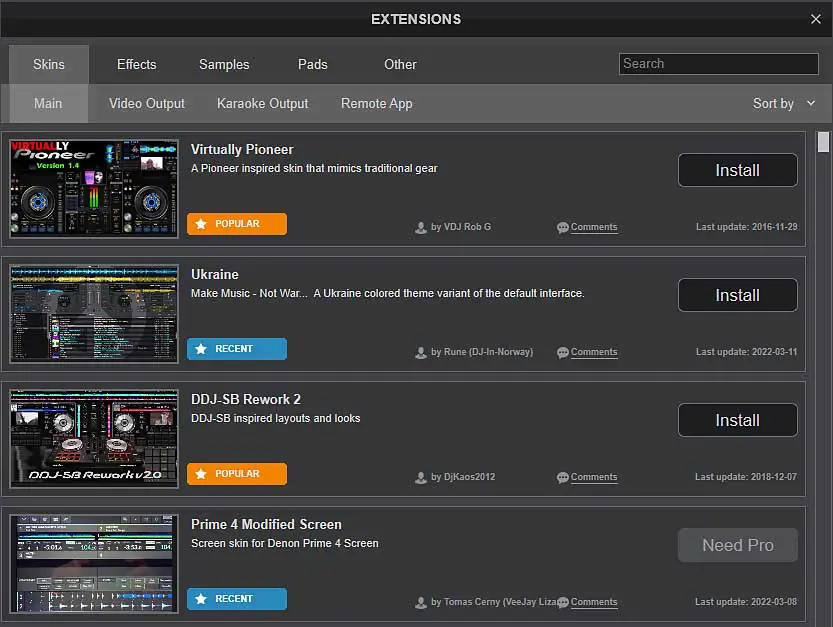 Serato DJ is generally not user-tinkering friendly. You don't have access to half the settings and mapping features you can easily access in Virtual DJ. This is by no means a disadvantage, as Serato DJ ecosystem gives you access to more than enough settings and tweaks for most professionals to configure their setup for almost any use case.
In terms of expansion packs, Serato DJ Pro features 6 paid expansion packs which are outstanding quality by themselves, but one – they are available only as paid addons, and two – this is the greatest extent to which you can customize and upgrade your full Serato DJ software experience.
Music streaming services support
Both Serato DJ Lite/Pro and Virtual DJ support music streaming service integration. Below we list all the streaming services that are available for the moment in both Serato and VDJ.
Serato DJ Lite/Pro streaming services:
Virtual DJ streaming services:
– Beatport
– Beatsource
– SoundCloud
– Tidal
– Deezer
– TIDAL
– SoundCloud
– Beatport Link
– Beatsource Link
Music streaming services available in Serato DJ Lite/Pro & Virtual DJ.
Check out these to learn more about using music streaming services with VDJ and Serato:
Who is Serato DJ marketed towards?
Serato DJ software is marketed mostly towards scratch DJs and performance DJs in general. All the features of this software are optimazed towards using it with a dedicated Serato DJ controller (such as the DDJ-SB3, DDJ-Rev1 or the DDJ-Rev7) or with a Digital Vinyl System (DVS – more on that here).
You can still use Serato DJ with easy and without much trouble for regular club sets, and many professional DJs do. However if you were to use Virtual DJ for your scratch sessions and/or DVS control, you might miss some features that make this easier present in Serato DJ software.
Who is Virtual DJ marketed towards?
Virtual DJ software seems to be marketed strongly towards DJs either using additional MIDI controllers for more control over the software features, enjoying the full customization of both the software and hardware funcitons mapping, or, as it was the case years ago – towards laptop-only DJs that attempt mixing and performing without using any additional external gear.
In this matter Virtual DJ is really similar to the Native Instruments Traktor DJ software which also offered lots of customization options to the user and allowed for easy and simple 3rd party MIDI controllers integration.
With this said, Virtual DJ is pretty versatile, you could use it in a club environment, during a scratch performance or another kind of complex live act provided you have some spare time and abilities to customize it for your specific needs and tweak it to your liking.
Virtual DJ is certainly more flexible than Serato DJ, which has its strict, high quality, closed ecosystem in terms of hardware support, user base and specific performance features.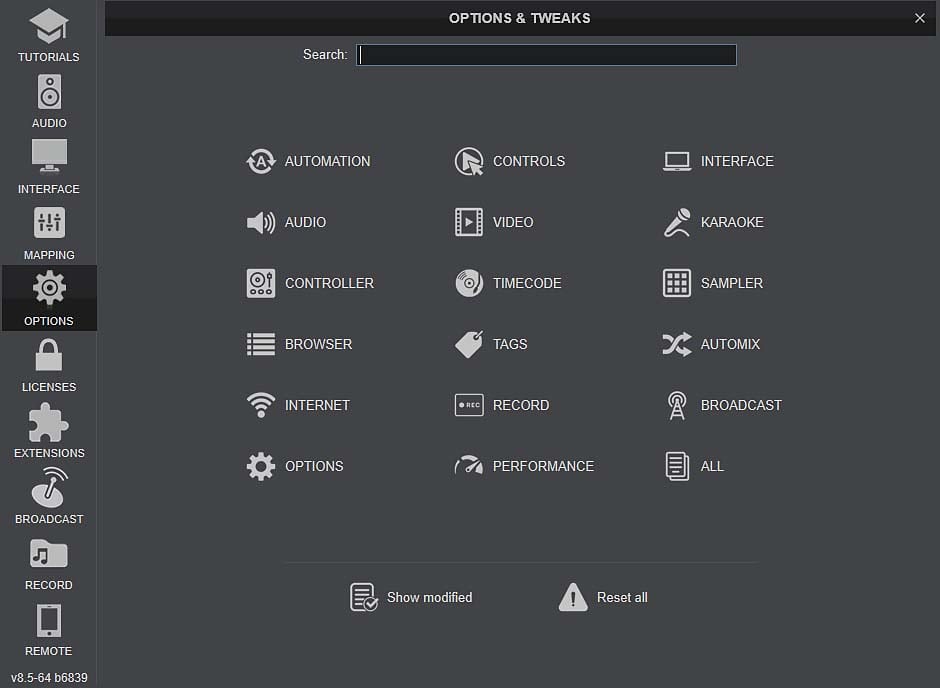 Pros and cons of both Serato & VDJ
Serato DJ:
Pros:
Many DJ controllers are made strictly for controlling Serato DJ software.
All the officially supported Serato controllers have great affinity with the software.
Supports music streaming services.
Has 6 high quality paid expansion packs.
Cons:
Doesn't support Deezer as a music streaming service.
Supports less older/lower-end hardware than Virtual DJ.
Expansion packs are distributed only as paid addons.
Virtual DJ:
Pros:
Makes it simple to get into DJing if you don't own a DJ controller yet.
Works without a DJ controller connected and allows for custom keybinds (while retaining full functionality!).
Supports A LOT of old and obscure hardware out of the box.
Makes custom MIDI mapping process really easy and allows for tremendous amounts of user customization.
Is able to read Serato DJ crates as playlists.
Has a lot more additional features than Serato DJ software.
Supports more music streaming services than Serato DJ.
Most of the expansion packs can be used for free.
Cons:
Overall much more complex than Serato DJ (might be slight disadvantage for less experienced DJ software users).
May be less straightforward in use than jumping into Serato DJ Lite on an entry-level DJ controller.
The amount of customization options can be overwhelming for beginners at times.
The conclusion – which one should you choose?
Serato DJ and Virtual DJ are great pieces of software that can be used without trouble during both professional and amateur performances and will quite easily stand up to every task you throw at them. Their base functionality is close to identical, however as we've mentioned when it comes to things like hardware support, customization capabilities and amount of freedom the user has they can differ vastly.
All in all, your final software choice should really depend on the DJ controller you plan to use with said software. If you choose to go for a DJ controller natively designed to be used with Serato DJ and you don't have any clear software preferences yet, there really is no reason to choose Virtual DJ over Serato. If however you decide to choose for example an older device that you plan to customize in terms of hardware mapping, you should consider sticking with Virtual DJ for that. Remember to always do your own research before a purchase.
We hope that we helped you to clarify what are the main differences between Serato DJ and VDJ software. If you have any further questions, don't hesitate to ask us in the comments down below. Rock on!
Check out also:
– How To Use Streaming Services With Serato DJ Pro & Lite
– Virtual DJ Software – New Vital Features You Didn't Know About
– Serato DJ Lite vs. Pro (12 Most Important Differences)
– Can You Use Serato On Your Laptop Without A DJ Controller?