Where do professional DJs download music? Where do DJs find and get their music for free? Turns out there are many legal sources (free and paid) from which you can download both well known and underground tracks. Lots of legally downloadable music is available in right places and you simply need to know where to look. Here is a list of 6 best online resources for getting tracks for your mixes without resorting to piracy. Let's get started!
1. Online DJ record pools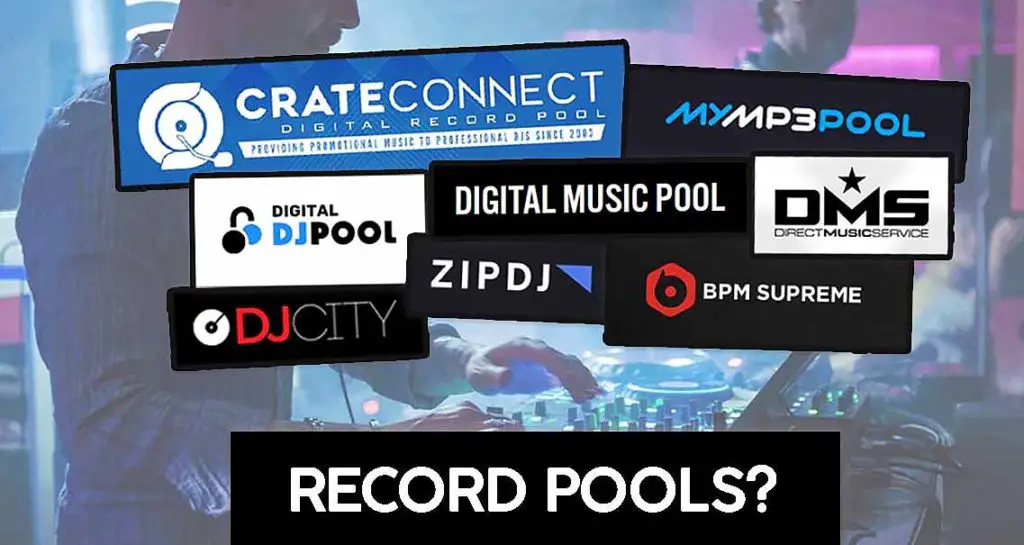 Online DJ record pools are curated collections of tracks that you can get access to by paying a certain monthly subscription fee. Of course before digital record pools, there used to be quite a few record pools that supplied physical vinyl records to DJs – more on that here.
There are lots of readily available digital DJ record pools online and all you need to do to get access to one is usually prove that you are really going to use the pool's music resources for your gigs (a simple social media proof is usually enough).
Digital DJ record pools are a great music source for DJs, but there are some things to keep in mind when deciding to use them. For instance, there are some tracks and genres that you may simply not find in your chosen record pool as different record pools can feature vastly different genre and artist collections.
What Are DJ Record Pools And How To Use Them?
If you want to know more about online DJ record pools, we strongly recommend you to check out our extensive article about the way DJ record pools work, how they operate and how you can easily get access to one (with popular online record pool examples). You can read it here.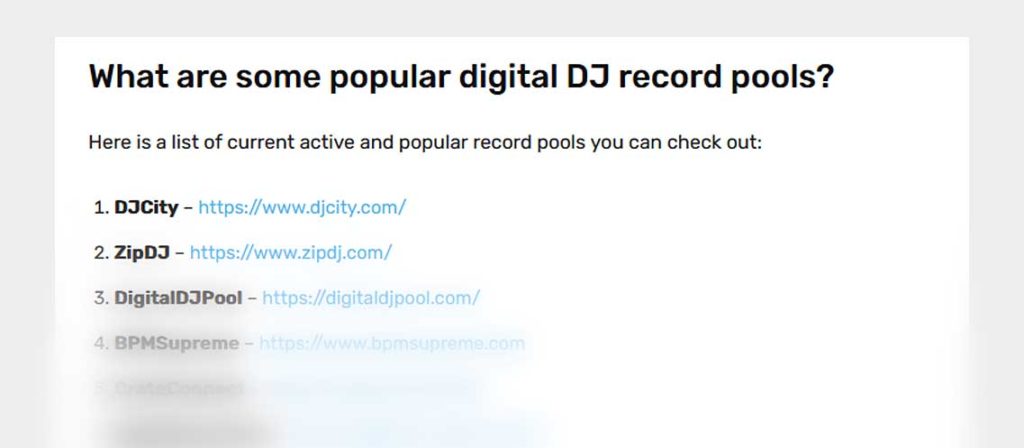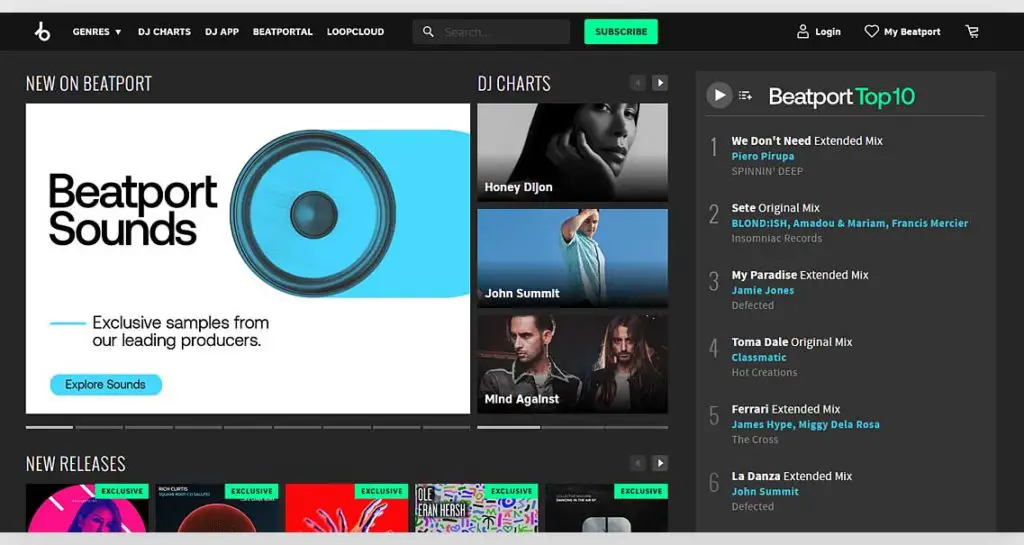 On Beatport you can choose from a large selection of electronic tracks for DJs. All the tracks you purchase you can keep and use in any live context. Beatport features mostly electronic dance music tracks and all of them are divided by genre and have BPM and key tags already embedded.
Beatport also offers a music streaming solution integrated with DJ software like Serato DJ, Traktor Pro 3, Virtual DJ and so on. For a monthly fee you are able to access the whole Beatport streaming library from within your DJ software.
Check out Beatport here.
3. Music streaming services (For DJs)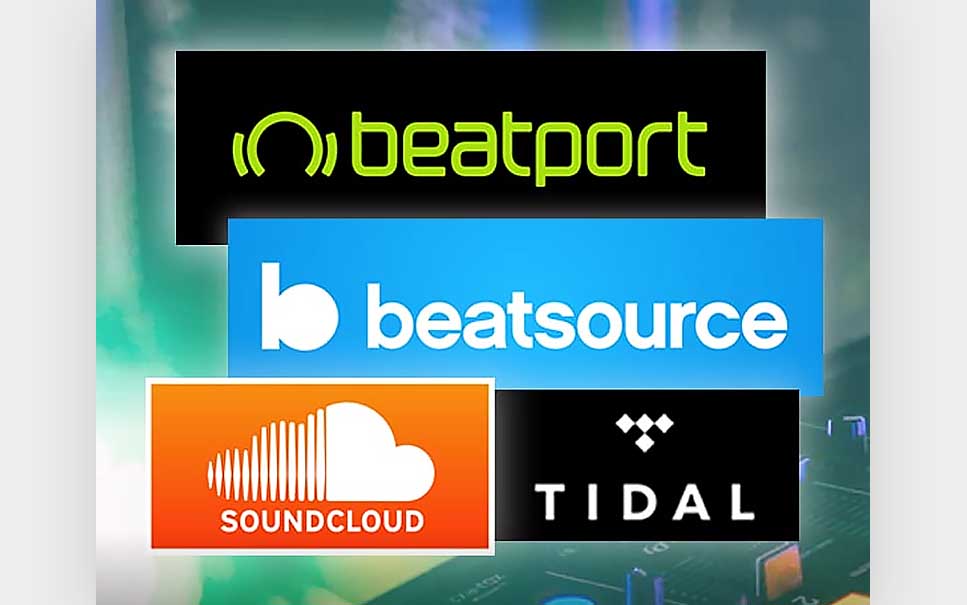 When it comes to music streaming services, the regular music streaming sites like Spotify or Apple Music at the time of writing this article can not be used for live music mixing and performances. There are however quite a few interesting music streaming services made especially for DJs.
Here are most popular examples of music streaming services that have great plans for DJs:
Deezer
TIDAL
SoundCloud
Beatport Link
Beatsource Link
These streaming services are often integrated in DJ software. If you're interested in making use of any of these, you need to check what streaming services the DJ software of your choice supports.
Then, it's a matter of creating an account in one of the services, paying an initial monthly fee and then you will be able to access all the tracks from your chosen music streaming service within your DJ software track library.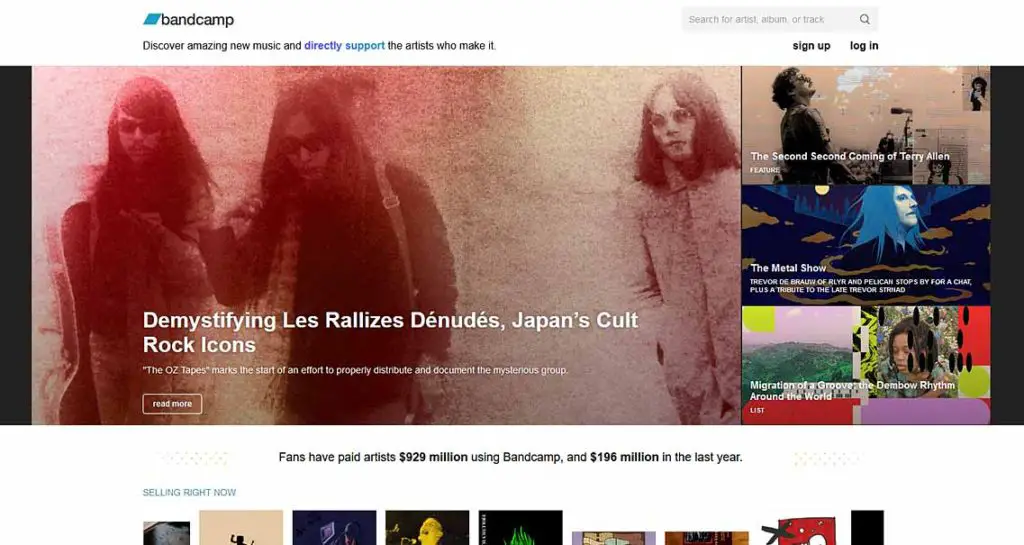 Another option is Bandcamp – a portal with thousands of tracks (both available for free and paid) that similarly to Beatport, can be used in live performances after purchase.
Bandcamp in general has lower prices than Beatport, but it also has quite a different selection of music. In general you can find more underground and indie stuff in here and less "traditional" electronic dance music in comparison to the Beatport library.
Check out Bandcamp here to see if they have the kind of music that suits your needs.
5. CC0 & copyright free tracks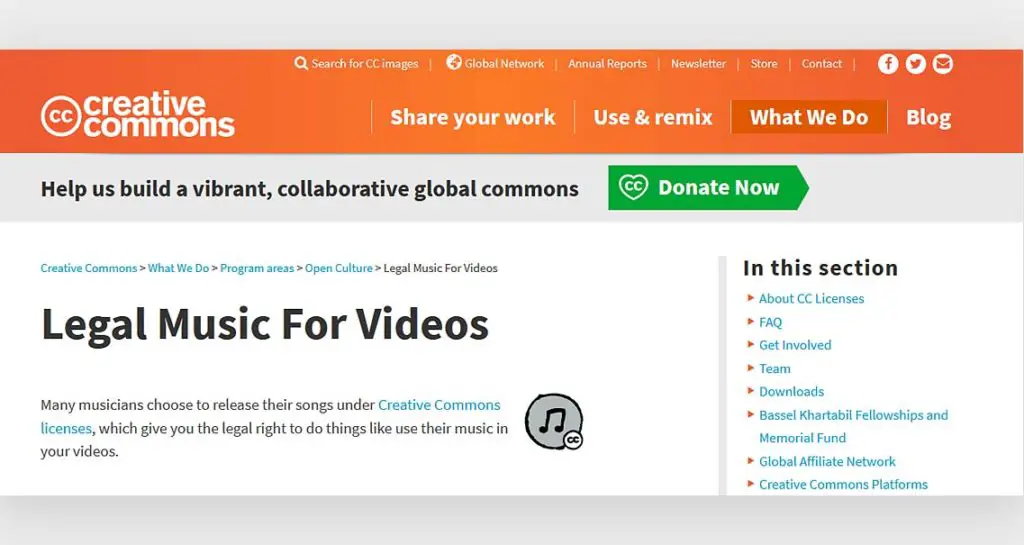 There is an abundance of tracks out there that are distributed completely for free and that you can download and use in your mixes right away. We're talking about CC-licensed copyright free music.
As with all free stuff, the quality of copyright free tracks may vary greatly. The music may be free to use commercially, but you have to spend some time digging through CC libraries and sites offering free tracks to find music you will be able to use in your live performance context.
Although this way of gathering tracks isn't exactly the most efficient one, it is still an interesting option that many beginners overlook. It's certainly great for finding music for practice sessions or music for videos you plan to post online without worrying about copyright strikes.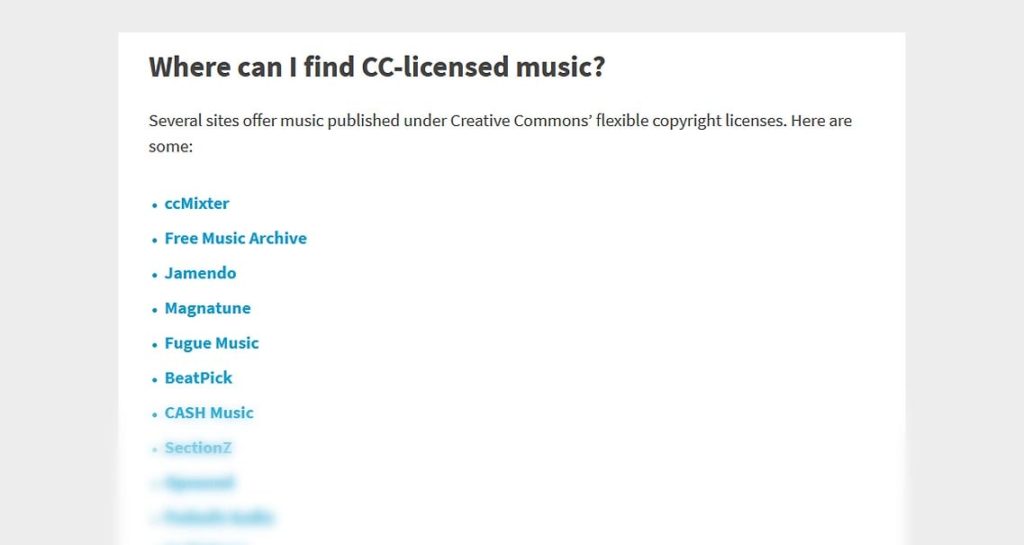 On the official Creative Commons website you can find many links to free download sites featuring lots of CC-licensed tracks from different genres.
Learn more about CC0 & copyright free tracks here: https://creativecommons.org/about/program-areas/arts-culture/arts-culture-resources/legalmusicforvideos/
6. Record stores / charity shops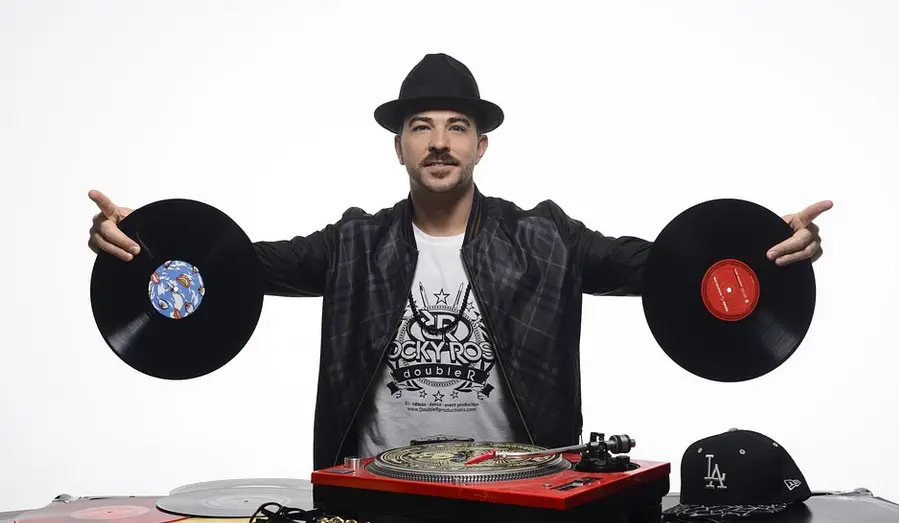 One option that is also quite interesting is going the classic way – gathering your music on physical media by searching through your local record stores and their collections.
Most record stores offer not only traditional vinyl records, but also CDs. Music you've legally purchased in a record store can most of the time be then used during your mixes just like when you purchase the very same tracks online.
Charity shops on the other hand sometimes can also offer some interesting old CD collections that you can then utilize for your mixing sessions. Seek and you will find!
Can you use music from Spotify to DJ?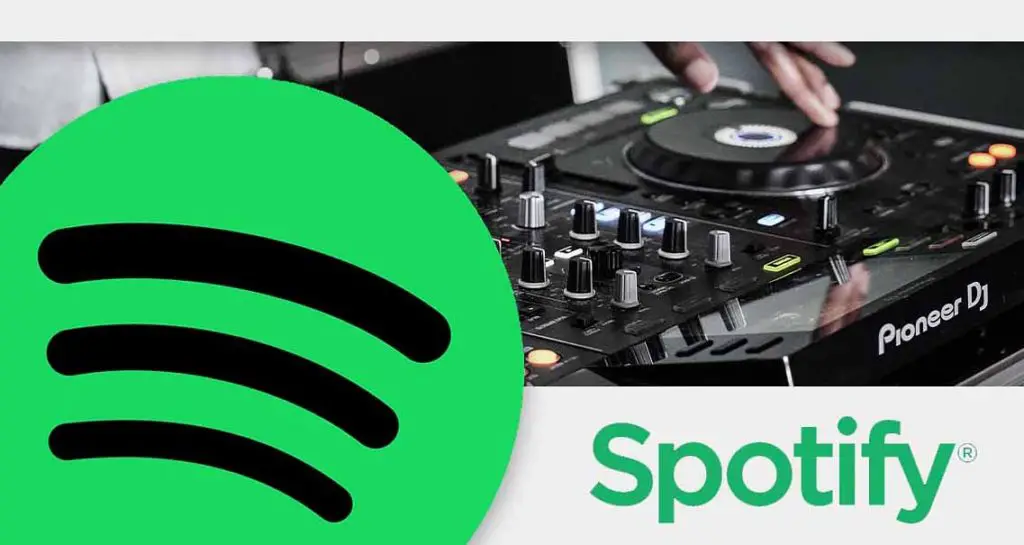 It is currently not possible to use music from the Spotify streaming service in any kinds of DJ software, Spotify is not officially integrated with any DJ app or software and all third party tools that can be used for downloading music from Spotify are directly violating Spotify TOS.
Sadly this means that as of now there is no legal way to take your music directly from your Spotify playlists and use it during a live performance.
The conclusion – best track sources for DJs
There are many legal ways to source music for your live mixes and performances. Record pools, streaming services made for DJs, direct track downloads – both paid and free. You have many to choose from so feel free to decide on the one that suits your needs the most or combine a few of them to start building your new track library. Rock on!
Main article photo: Bru-nO