Know-it-all Digital DJ Record Pool Guide.
Where do DJs get their music? What is a music pool? How do digital DJ record pools work? How much does access to DJ record pools cost? At some point in your DJing journey you might have come across the term "Record Pools". In this article we will answer all your questions, read on!
*This article is not sponsored so every pool service example present in it is chosen impartially.*
If you are interested only in the list of current popular DJ record pools click here.
What are DJ Record Pools?
Record pools or music pools are essentially large curated track libraries that DJs are able to access via a subscription. The tracks that a DJ record pool provides are available for download and you may use them legally during your gigs and live performances. Record pools are one of the ways DJs can get music for their mixes legally and with ease.
You can use DJ record pools to your advantage if you don't want to go through the tedious process of buying track licenses separately and/or don't plan to integrate streaming services into your DJ software if that's an option for you.
A short story of DJ record pools
A seemingly long time ago, back in the early 70s, when digital DJing wasn't a thing yet, the only way to get more tracks to play live during your sets was to borrow or trade records, get a brand new vinyl straight from a record store or get it as a promotional freebie from a record label (if you had good connections). Without having much money or knowing the right people you wouldn't able to get new records easily and your repertoire would be quite limited.
Then the idea of record pools started, largely influenced by David Mancuso who started The New York Record Pool back in 1975. It started off as a non-profit organization financed solely by Mancuso during the first two years of existance.
If you're interested in the full story of the first DJ record pool be sure to read an amazing article about David Mancuso and The New York Record Pool on discomusic.com (It's quite interesting!)

David Mancuso and The New York Record Pool – discomusic.com
Since then an idea of DJ record pools arose. DJs were soon able to sign in into small communities that acted as a kind of intermediary between record labels, music companies and artists and DJs themselves. The record pool would distribute records received from the labels and artists and hand them to DJs to use and play live. DJs then in return would be required to leave feedback on how the track worked live and how they liked it in general, and their rating would then be sent right back to the track producers.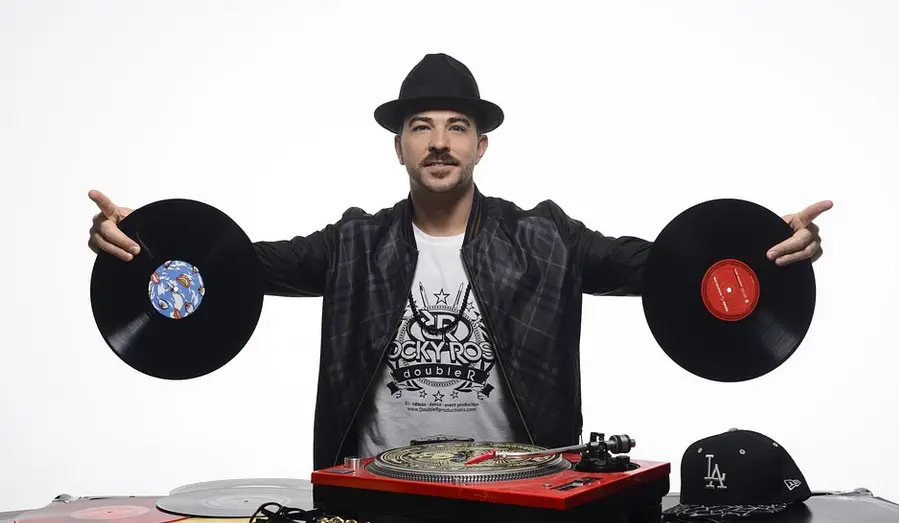 DJ record pools today
Nowadays record pools are basically large online libraries of music in digital form that DJs are able to access for a small monthly fee and legally use during their live performances.
In most modern DJ record pool models you still need to provide a simple feedback on the track most commonly in the form of star rating or a text comment before or after downloading a track.
Average DJ record pool features:
In general most of the modern DJ pools have similar features, the core ones being:
Ability to sort and download prepared pre-analyzed tagged tracks.
Ability to explore curated playlists with newest releases.
Access to the back catalog of older tracks (policies differ between pools).
Often in the pool resources you will find different versions of a single track (radio mixes, extended mixes, mashups, clean versions and so on) present there for your convenience.
In most cases the record pool will provide ID3, BPM, key tags and cue points alongside with the tracks you are given access to. DJcity even provides standardized beatgrids for Serato DJ with each track.

You are also generally given an ability to sort newly discovered tracks into crates and playlists before downloading them to plan out your tracklist in advance.
Many DJ record pools (examples being zipdj and digitaldjpool) let you easily access their resources on your smartphone to browse the pool's resources and listen to the tracks on the go (digitaldjpool even has an app for that).
Keep in mind that you shouldn't use record pools as an alternative to music streaming services. Because of that many of these pools need you to verify that you're an active working DJ before joining.

Back catalog accessibility
It's important to keep in mind that tracks might not be present in a record pool's library forever. Depending on the license the pool is given on a track they might need to remove it from their collection after a certain period of time. For example DJcity promises to keep tracks in their library for 6 months. After that time according do their policy the tracks can get removed.
"Some pools and subscriptions will only allow you to access releases that have been released in a certain time period, for example, 3 months back." [~ComfortableWater9/reddit.com]
Each of the record pools also has a different approach to the back catalogs. This means that in some pools you may find tracks even back from the 60s whilst in others you will have access only to the latest modern releases.
You should definitely do thorough research regarding the music library contents before subscribing to any music pool.


In terms of downloading the tracks, some record pools have monthly or daily track download limitations in cheaper subscription plans while others have not. That's another thing to keep in mind during your initial research.
Pros and cons of using a DJ record pool
There are several advantages and drawbacks connected with subscribing to a DJ record pool, lets take a quick look on the most important of these:
Pros:
Newest releases are added regularly to the pool's resources.
The record pool handles all the track licensing for you. (The tracks are safe to play live and you don't have to worry about legal issues*).
Generally the libraries are curated, tagged and categorized by the record pool thoroughly and on a regular basis (Hand-picked selections are most often on-point).
*Keep in mind that for example while live streaming on Twitch, YouTube and so on, you still have to comply to the site's respective streaming ToS. [Can you easily stream your DJ sets on Twitch? (DJs & Twitch streaming)]
Cons:
Depending on a record pool you might have limited access to the back catalog (older tracks). Be sure to check out the library contents and back catalog access policy before subscribing.
Record pools are generally geared towards new releases. You may experience trouble finding older tracks in some of the record pools and in many of them tracks that are getting outdated might get removed from the pool's library depending on the policy.
Each record pool has their own library geared towards certain popular genres, if you play some more underground or obscure genres you might find yourself lacking material.

How big and diverse are the libraries in terms of different genres?
Different record pools will have different sized libraries containing different styles and genres so you need to do your research before joining one of the pools yourself. Choose the one that suits you in terms of present genres and library size.
To give you an example zipdj record pool features at least 60 different genres while digitaldjpool has somewhere around 40 (may change in time).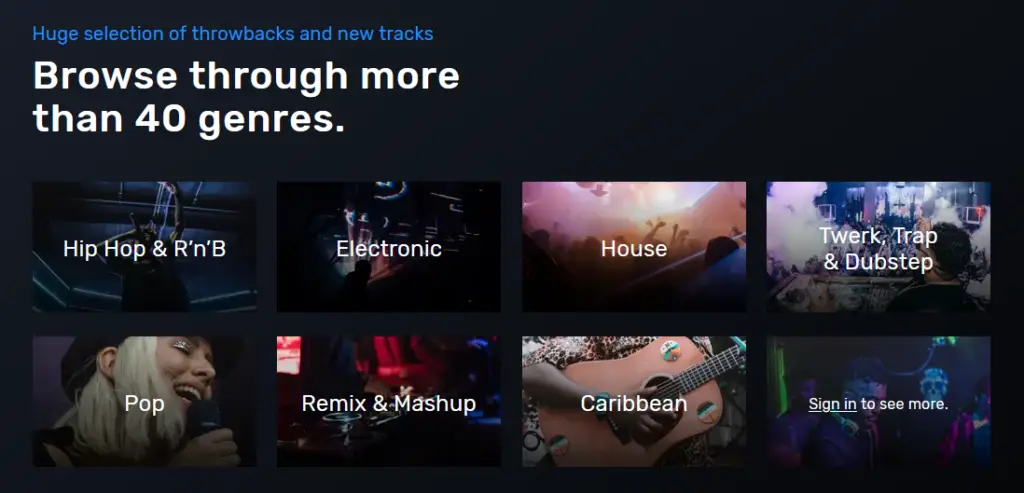 How good is the track audio quality?
Quality checks seem to be in place in most of the popular record pools but the audio quality of the tracks in the libraries depends largely on the track suppliers themselves. The record pools usually get their music from either record labels, record companies or independent music producers.
While each record pool has different quality requirements for music submissions the overall audio quality in the libraries may vary.
What is the audio format of the tracks included?
This also largely depends on the record pool of your choice. Some of the popular record pools for example don't support flac or wav lossless formats at all and will provide you only the mp3 versions of the tracks.
At this moment mp3 (320 kbps files) seem to be the most popular download format around different record pools.
Again be sure that you read the guidelines and regulations of the record pool of your choice thoroughly to avoid unpleasant surprises as the audio formats provided depend on the respective pool's internal policies.

How much does it cost to use a record pool?
All DJ record pools are available as subscription services paid per month. At many times when you decide to pay for a longer time frame in advance you will get a discount. Free or largely discounted trials are also a common practice.
In some cases there will be multiple subscription plans to choose from: some of them with additional features such as unlimited monthly downloads, access to additional parts of the library (back catalogue) and so on.
The average cost of monthly access to a DJ record pool is around $20.
DJ record pool price comparison:
Prices shown below are taken from respective record pool sites and are billed for one single month of access to the cheapest plan present on the site. (List updated: 07.10.21)
Therefore mean price for a monthly access to a DJ record pool is 21$/month.
Can I join a DJ record pool while not being an active working DJ?
Some record pools actually need you to verify that you're an active DJ before they let you join in.
This verification is often implemented to prevent people from using the record pools as an alternative to music streaming services such as Spotify or Tidal. DJ record pools sometimes can receive tracks before their official release and moreover they have a different method of financial settlement with the music suppliers than the streaming services do. Because of that in some cases simple user verification may be required during the sign in process.
The methods and forms of verification vary between different record pools.
Before choosing a record pool check if there are any additional requirements for members.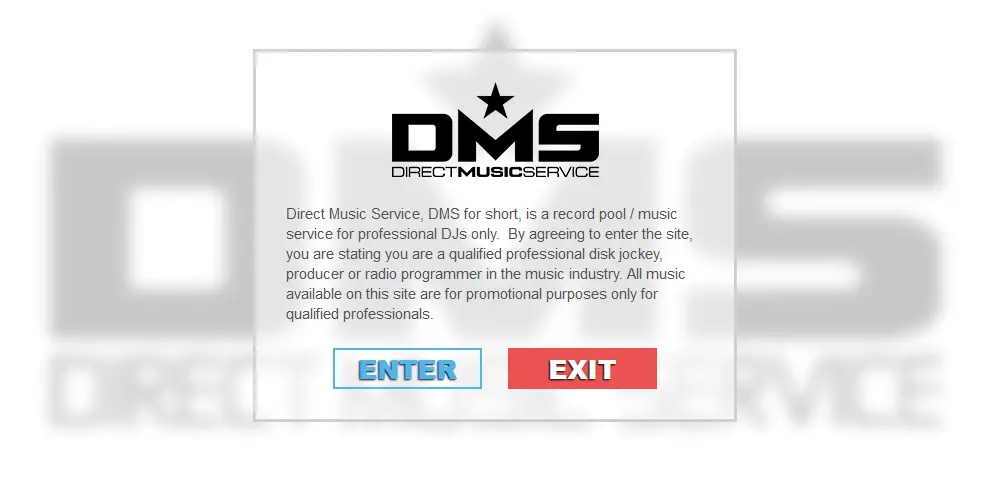 Can you keep tracks downloaded from a DJ record pool?
Again it depends solely on the respective record pool's policy. For example DJcity allows you to keep and use all the tracks you downloaded forever – most of the time this is also the case with other record pools.
Are record pools legal?
The idea of a music pool that is vast, easily accessible, legal to use live during your gigs and available for relatively low monthly fees seems to good to be true for some people.
In general modern record pools get their music by signing contracts with various record labels and independent producers. The record pool takes care about all the legal issues and assures that you can safely play the tracks from their library during your live performances.

In some cases when it's not strictly made public how the particular record pool gathers their music and settles with artists (which might be the case with some smaller, lesser known pools) you can either trust in their brand or request that information through direct contact.
The legality of using record pools is solely reliant on the types of contracts that each pool has with their music suppliers (or if those contracts are present at all) and this kind of information can be kept private.
What are some popular digital DJ record pools?
Here is a list of current active and popular record pools you can check out:
For a quick evaluation of the 10 most popular DJ record pools visit audiocaptain.com:
The 10 Best DJ Record Pools 2021
What are the alternatives to digital DJ record Pools?
If you don't like the idea of subscribing to a record pool you might be interested either in buying all your track licenses separately in services like Beatport or Bandcamp, or in using regular music streaming services with your DJ software if your DJ software lets you do so.
Although you won't be able to use Spotify while DJing anymore (more about that here), streaming services such as Tidal, Soundcloud, Beatport LINK, allow you to use their resources with many popular DJ software such as Rekordbox or Virtual DJ.
If you are interested in using streaming services with your DJ software check out article about Rekordbox streaming services integration here:
Article photo partial: fracast167