Here is our compilation of the most informative and fun DJ communities on Reddit. Those subreddits may prove themselves useful for both beginner and advanced DJs. Browsing subreddits related to your hobby seems to be a great alternative or a great supplement to engaging in traditional online forum communities. Let's explore some fun subreddits that can help you grow and improve at any point in your DJ career!
r/beatmatch is one of the biggest DJ communities on Reddit alongside with r/DJs.
This subreddit has great moderation, gets lots of traffic and contains answers to many questions including the very basic ones. New questions usually get answers in a few hours from posting and there is a great FAQ for beginners (albeit a bit outdated in places) present in the main pinned post.
There is also a Weekly Mix Feedback Thread ongoing for those of you who want to share your mixes with the subreddit's members and a "Helpful Links & Resources" section in a sticky post that contains answers to most commonly asked questions alongside with appropriate thread links.
Link: r/beatmatch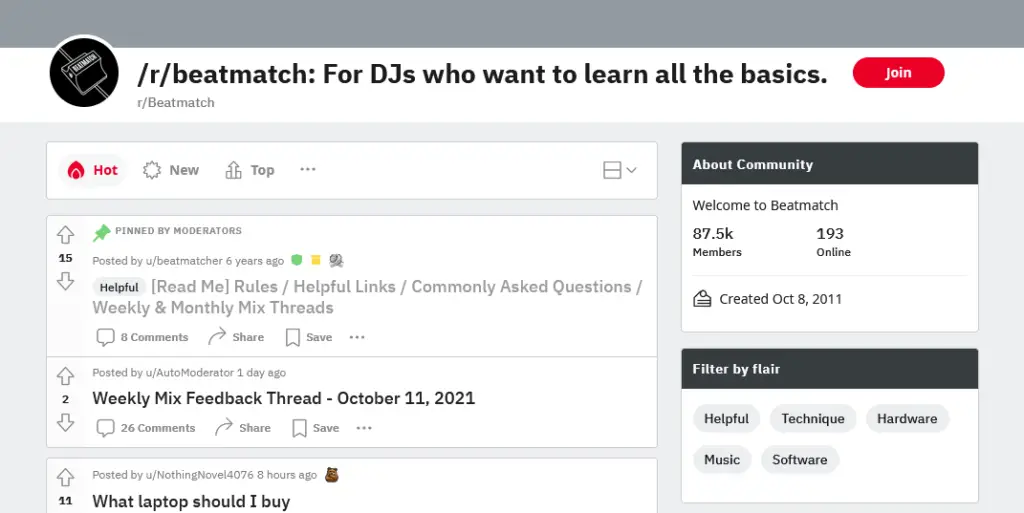 It's one of the oldest if not the oldest subreddit directed towards professional DJs. Here you can find tech news, workshop info, questions regarding more advanced topics and much more.
This subreddit is meant more for general discussions geared towards advanced DJing so even in the rules they redirect all beginner related questions into the above r/Beatmatch subreddit. This probably isn't the best place for you if you're just starting out but a great community fore more experienced DJs nevertheless.
Link: r/DJs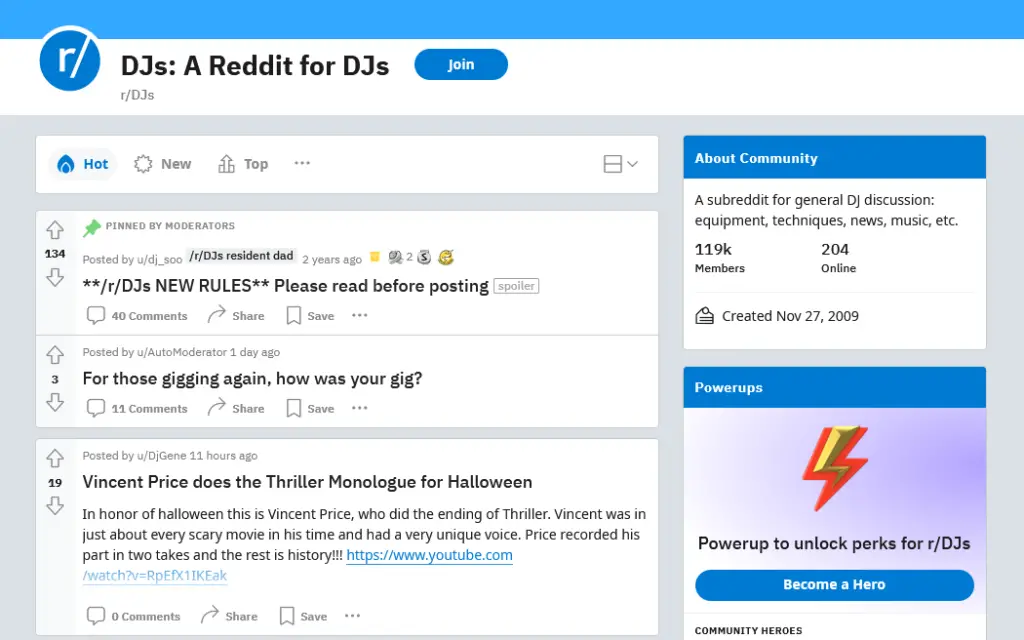 This subreddit is made solely for sharing all kinds of DJ mixes, including your own. Be sure to check out the subreddit's rules and give feedback to some other users before posting your own mix!
You can also use this community for music discovery as new mixes in many different genres are posted here on a daily basis.
Link: r/mixes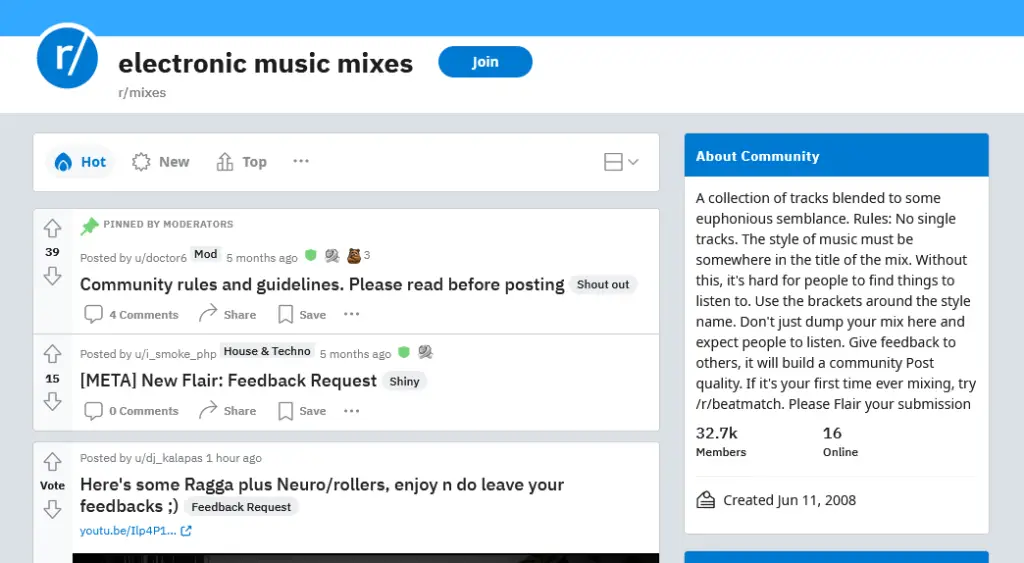 This one is a bit different – this subreddit is meant for live streaming your DJ sets. You can broadcast your live performance here for people to see. Make sure both you and your equipment is visible on stream and that you're cool with performing live.
You need to keep in mind that before you start streaming you need to comply with a small set of rules of the subreddit and Reddit requirements for starting a live stream (your account being at least 14 days old and having at least 150 karma).
Link: r/RedditSets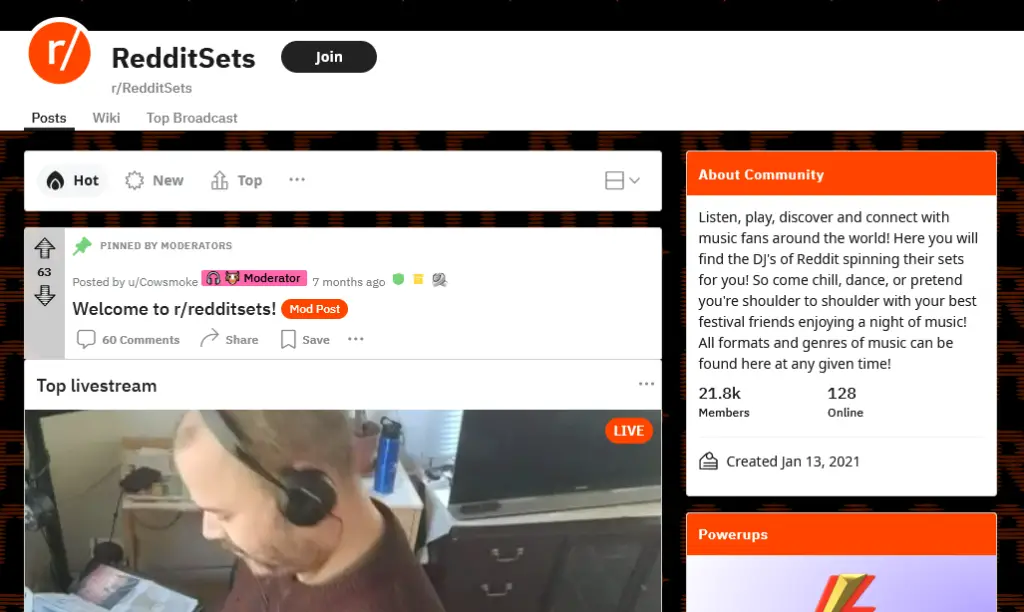 As you know we here at djgear2k love all kinds of DJ setups all the more if they are pictured on a creative photo. /r/DJSetups is a place exactly for that – posting pictures of your precious DJ gear.
This subreddit isn't exactly meant to be a place for dialogue or questions of any kind but it still made the list just because of daily community updates full of technological eye candy!
Link: /r/DJSetups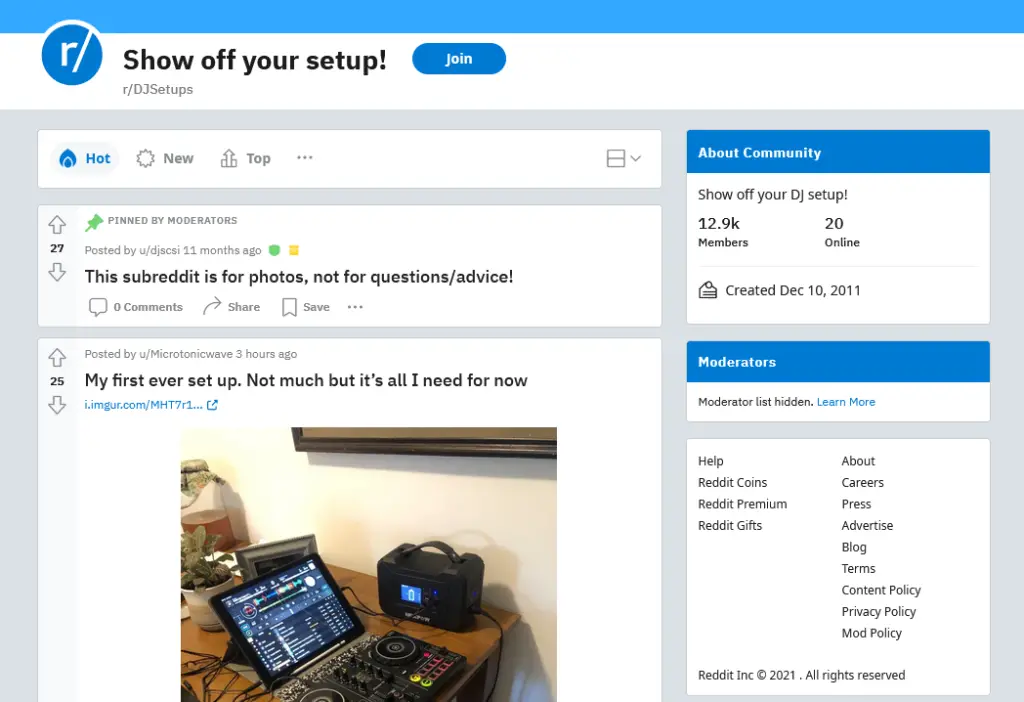 This is quite a small community meant for mobile DJs, that is DJs who travel a lot doing weddings, proms and perform at many different venues. While the community is small there is new content posted almost on daily basis and it's quite varied too.
People from r/mobileDJ have also recently started a brand new DJ subreddit – r/DJgear for all the DJ hardware inquiries. Although it hasn't made the list because of it's small size right now it might also grow into an interesting community built around DJ equipment. Come check it out if you want!
Link: r/mobileDJ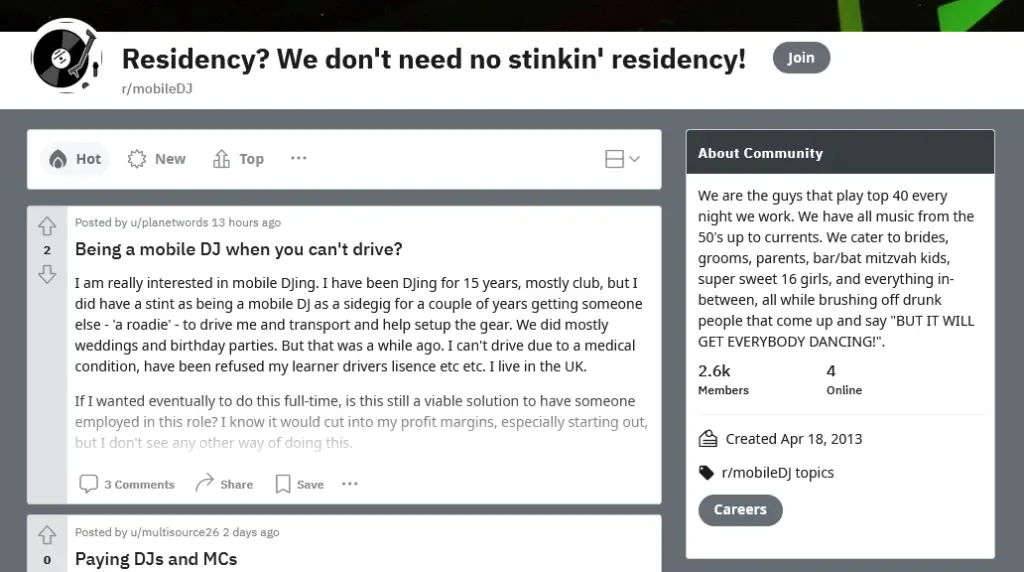 On the bright side if you just want to browse some relatable memes from the DJing world check out the r/DJsCirclejerk subreddit. This community although not updated that often contains many pics that may be of interest to you when you need a good industry-insider-joke level laugh.
Link: r/DJsCirclejerk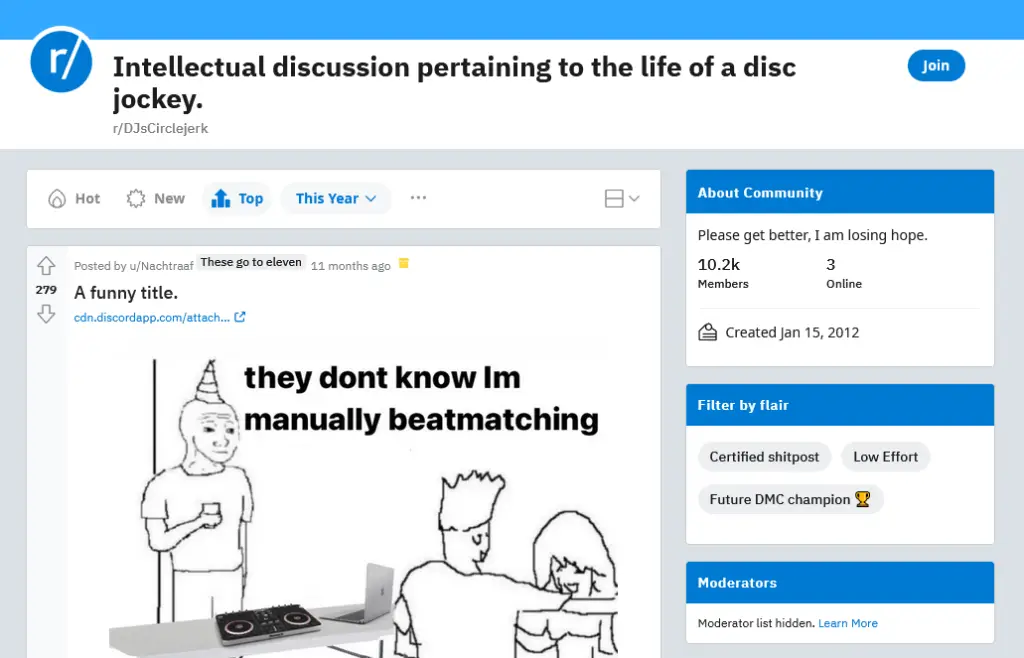 When this subreddit isn't exactly about DJing it might be a great resource for all of you who are even slightly interested in music production. This subreddit is mostly geared towards EDM production but it's one of the greatest resources on reddit for both aspiring and advanced producers of any music genre.
While browsing r/edmproduction you can find tips, tricks, plugin resources, tutorials and courses, music production and music theory guides and much more.
The subreddit has a community of almost half a million users, great moderation and there are dozens of new valuable bits of info and questions being posted every hour.
Link: r/edmproduction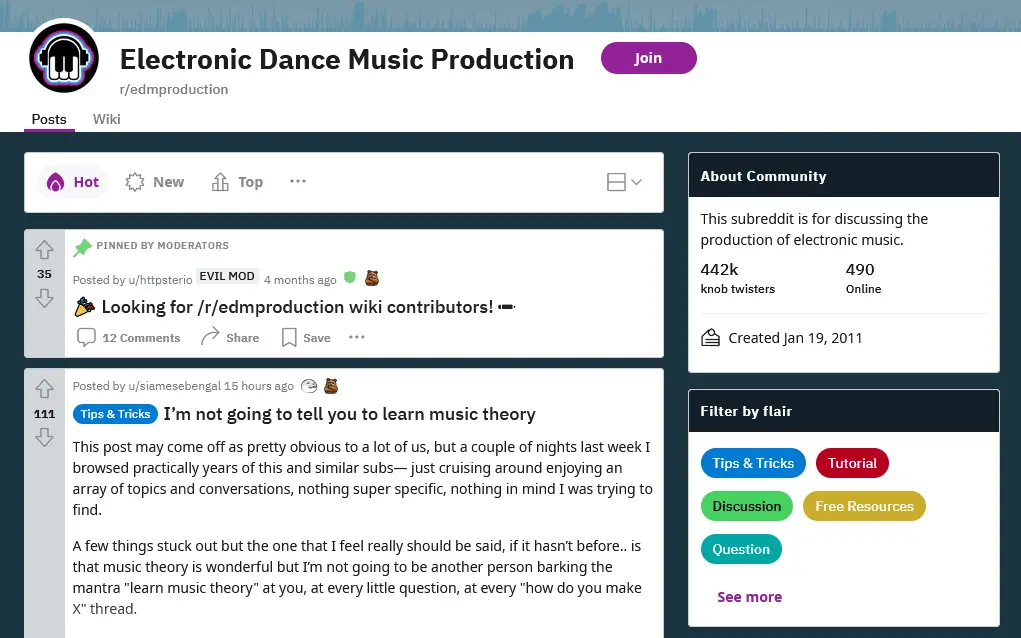 So there!
There are of course many online communities for DJs outside of Reddit such as different online forums, message boards and blogs that may be helpful when you're just beginning your DJ journey. There are also many places online that can be helpful even for long time DJing veterans. Use online communities to your advantage even if you're just browsing them passively – you might learn a thing or two!