Here we present 5 of the best handpicked quality VST plugin download sites that offer a wide selection of legal and safe to download freeware VST's.
You may be seeking places where you should get VST plugins that you can use in your commercial projects without worry of using illegally downloaded software. We have found 5 sites that feature high quality curated freeware VST plugin collections with direct download links.
Using these websites you will be able to safely download many amazing VST plugins that will boost your creativity and make your production process much more efficient.
Let's quickly go through the list!
One of the best free VST plugins databases and also a great insightful blog for aspiring music producers. On their site besides tons of high quality freeware VST instruments and effects divided into categories you will find frequent updates on VST plugin deals that come up every now and then. We definitely recommend this one!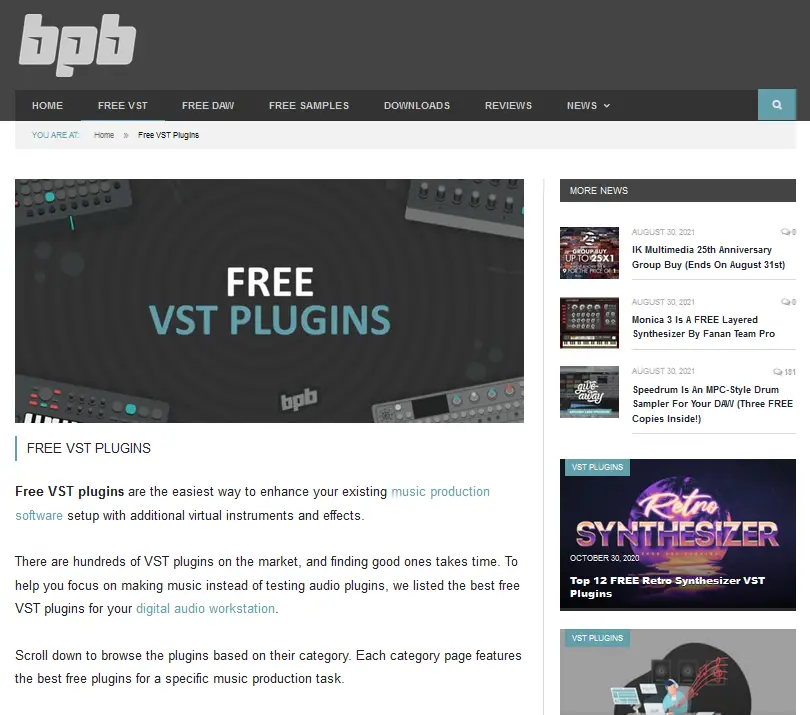 Aside from free VST plugins bedroomproducersblog.com also features quite a few free sample pack collections on their site.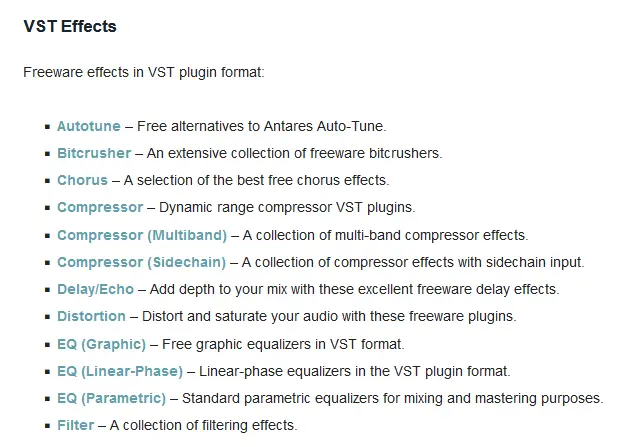 Safe links to official developer websites
Handpicked VST plugins
Well managed collection divided in many handy subcategories
Detailed VST descriptions and GUI screenshots
Very easy to navigate and search through
Link to site: https://bedroomproducersblog.com/free-vst-plugins/
2022 update: Sadly VstPlanet, one of the biggest free VST resources seems to be down for good.
One of the older websites with many interesting and quite useful VST effects and instruments. VSTPlanet.com features direct download links – they host all the plugin files directly on their server giving you quick direct download links underneath each listed VST plugin.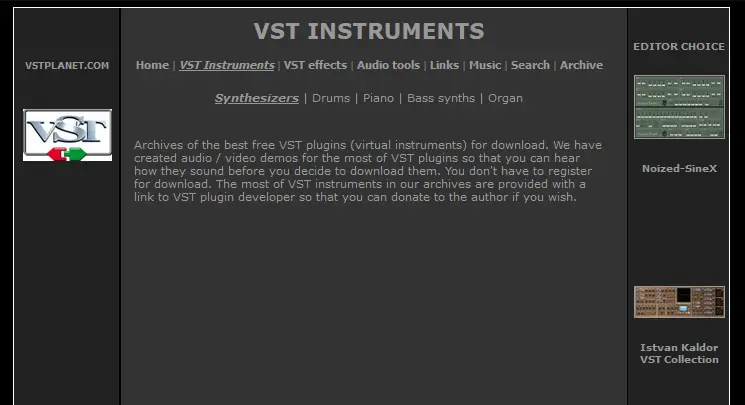 Above all the site is also a curated VST plugin collection so each listed plugin features a detailed description, a GUI screenshot and info on both the VST developer and current distribution license.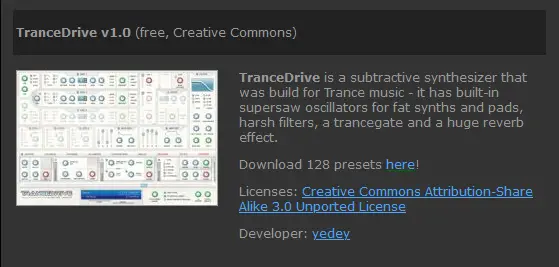 Link to site: http://www.vstplanet.com/
Detailed VST descriptions and GUI screenshots
Easily visible license type info
Links directly to respective developer sites
Very responsive yet outdated design
VSTs hosted on the site – quick direct download links
Previously at vst4free.com this website is one of the best freeware VST plugin repositories. The quality of the plugins themselves here vary by a lot but the site features not only extensive set of plugin categories but also a plugin rating system (although there aren't many ratings on most of the plugins).
The second good thing is that the search options enable you to filter the plugins both by the supported OS and system architecture.

The site is very responsive and most importantly it features direct VST download links – the VSTs are stored on the site so there are no further redirections while downloading a plugin.
You also have an option to randomize the search results if you'd like to do so.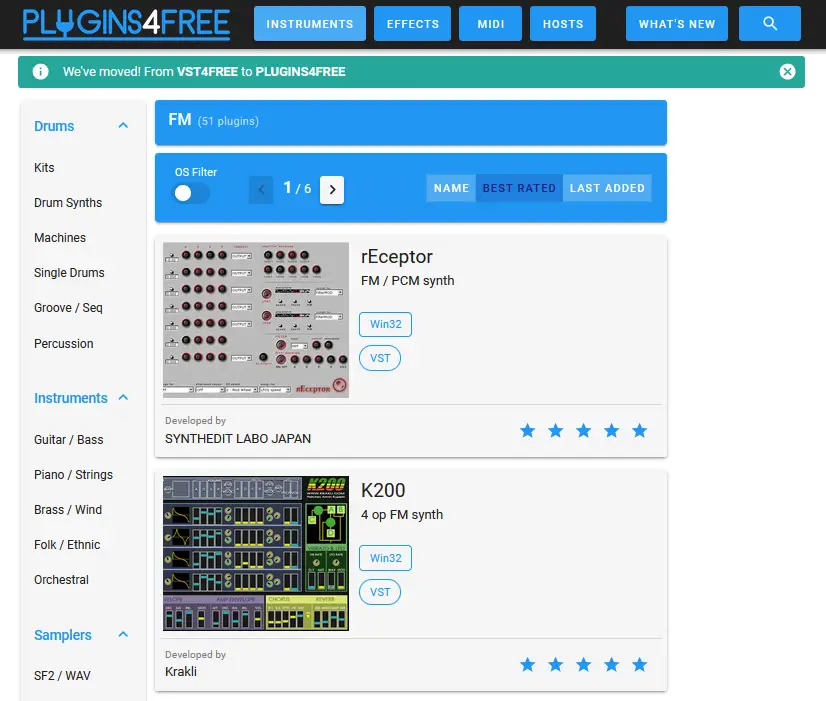 Direct download links (plugins stored on the site)
Links to respective plugin developer websites and optional donation buttons
Plugin quality may vary by a lot
Responsive and efficient design
Good simple search filters and nicely managed categories
Comment & rating system
Can pick random VST plugins for you
Link to site: https://plugins4free.com/
This site features many VST plugins with safe download links pointing to respective developer websites. One minor downside is that the site features quite a few display ads unlike the first three.
The categories are well thought out and the plugin descriptions are all there. Overall it's a nice website for safe freeware plugin downloads. The collection seems vast and there are separate categories for 32-bit and 64-bit plugins.
The site feels pretty ad heavy
The categories are well managed
Download links point directly to official developers websites
Separate categories for 32-bit and 64-bit plugins
Link to site: https://freevsts.com/
KVR is one of the biggest audio software marketplaces online as of now. Although they distribute mostly high quality paid VST plugins they also have a pretty vast free VST section on their site (linked below).

The KVR free plugin collection is split into many categories and subcategories, very well described and cataloged. Aside from the rating and comment system, OS filters, and plugin format filters each plugin listing features separate sections for downloading preset packs, latest development news and much more.
This is easily one of the best sites for finding free VST plugins of high quality as the search filters let you sort the plugin collection by the number of downloads and community ratings (which there are quite a few of for most of the plugins).
Great extensive search filters
Ability to sort by plugin formats
Very detailed plugin info sections
Lots of plugin reviews
Administered and curated by the KVR marketplace team
Link to site: https://www.kvraudio.com/plugins/best-free-plugins
Can I download and use free VST plugins legally?
If a piece of software is declared by its developer as freeware you are free to use the software in any of your commercial projects. The only thing you cannot do is distribute the software itself for profit.
If the software is declared as abandonware (so abandoned by its developers and not distributed anymore) generally it depends on if it had its original copyright officially revoked.
When it comes to all other software licenses such as shareware, demo versions, freemium software models and so on, you should refer to the developers website and license details to figure out to what extent can you utilize the software and if you are allowed to use it for commercial projects.
Although the sites we've presented to you feature many freeware plugins that you are legally allowed to use in your commercial and personal projects make sure that every time you consider downloading a VST plugin from any source you check its license. Ensuring that the VST you're downloading is truly freeware you will be safe from accidental software theft. Rock on!
You may also like the following article: Top 10 Free VST Instruments You Have To Download Right Now!