Denon SC6000 Prime vs. Pioneer CDJ-3000. Which one is better? If you're about to purchase a brand new set of high-end players you're in the right place. These two devices are among the best and highest quality pieces of DJ equipment you can currently get on the market. Let's compare them and list all their pros and cons so that in the end you're able to decide which one is better for you! Here is our honest and unbiased opinion about the Pioneer CDJ-3000 and the Denon SC6000 Prime. Let's begin the DJ hardware battle!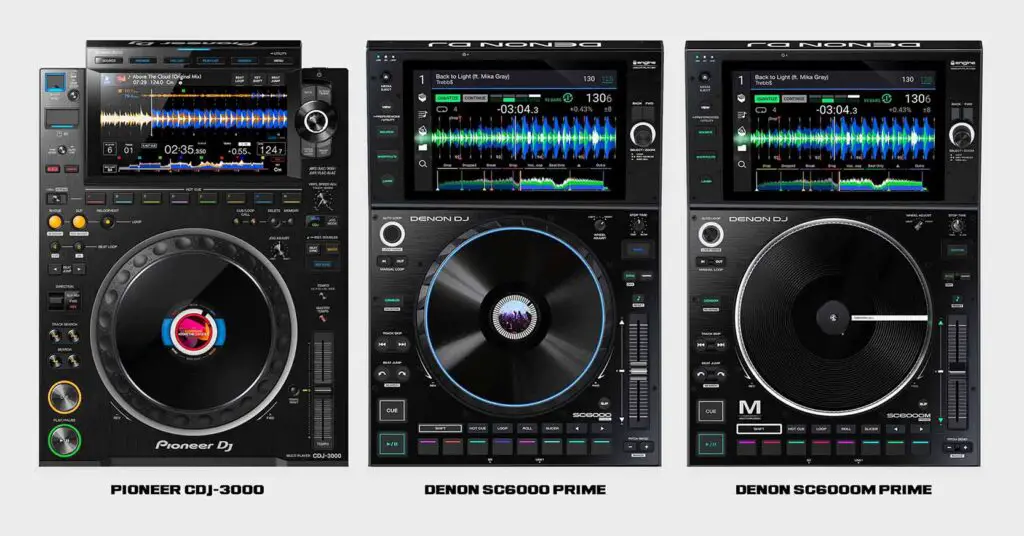 [this article features Ebay & Amazon affiliate links]
The main displays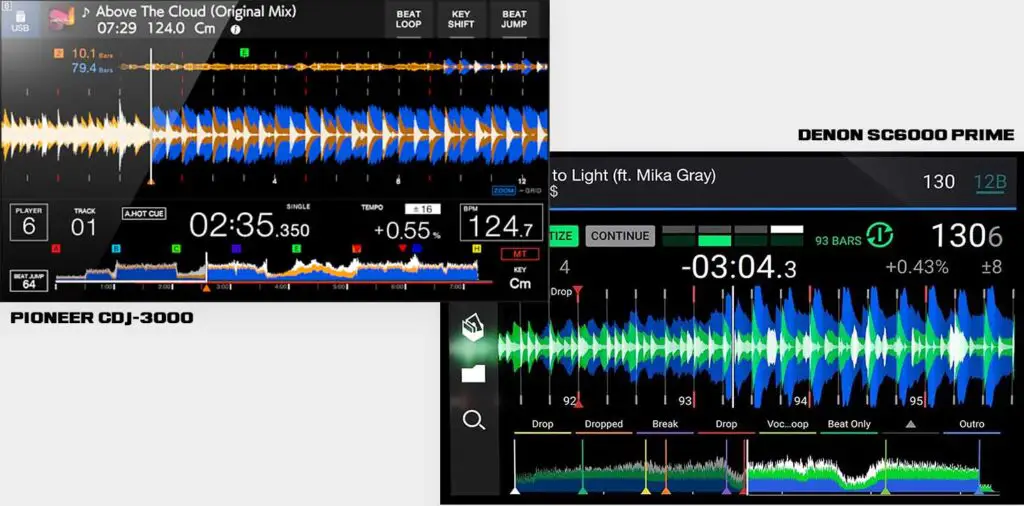 The Pioneer CDJ-3000 features a 9″ touch screen that is a massive upgrade from the displays on the Pioneer CDJ-2000NXS player series (especially when it comes to the screen brightness). Sadly, this is still a resistive touch screen without multitouch or on-screen gestures support.
Top 10 Best DJ Controllers With Built-In Screens (Full List!)
Denon DJ on their new Denon SC6000 Prime goes a few steps beyond, offering you a larger 10.1″ display with multitouch support and a somewhat less crammed user interface. The displays on the SC6000 Prime support both multitouch and on-screen gestures.
Jog wheels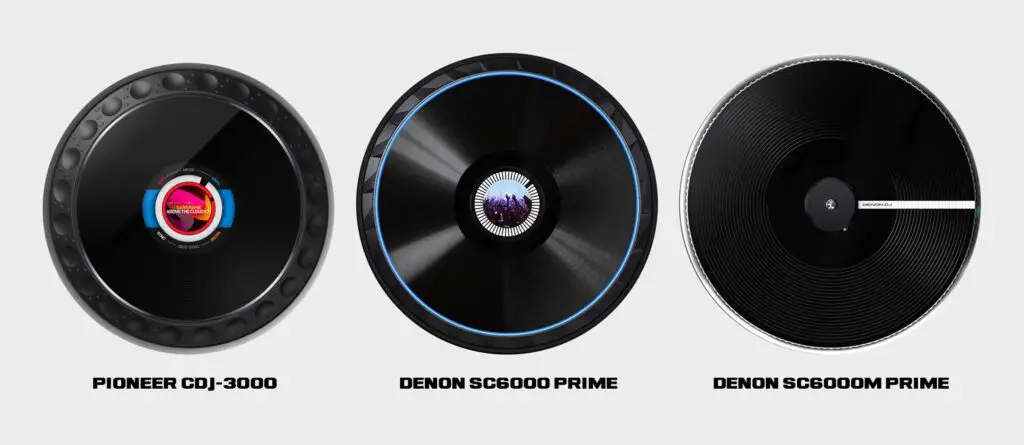 Pioneer CDJ-3000 features a 8.11″ mechanical jog wheel that is a direct, upgraded descendant of the CDJ-2000NXS series of Pioneer DJ players. It features a built-in display and its tightness can be customized using a dedicated "jog adjust" knob.
Jog Wheel Types Explained – DJ Equipment Guide
Denon SC6000 Prime has a 8.5″ mechanical jog wheel on board, so only slightly bigger than the one on the CDJ-3000. It also features a built-in display, but a really nice surprise here is that the Denon SC6000 also has a version with a motorized platter – the Denon SC6000M Prime.
5 Best DJ Controllers With Motorized Platters (Full List)
On the SC6000M, there are no built-in screens as in place of the screen you can find a classic spindle in the middle of the platter. Here you also have control over the jog wheel's motor torque modes and the stop time of the platter. Neat!
2 decks in one?

While the Pioneer CDJ-3000 functions in the standard 1 player = 1 deck way, the Denon SC6000 Prime can work in the 2 decks per 1 player mode.
You can make use of the two separate audio outputs on the back of the SC6000 to send audio from 2 virtual decks to your audio mixer, while using only one SC6000 player.
This makes it possible to utilize 4 decks with a 4 channel mixer, while owning just 2 Denon SC6000 players.
Performance pads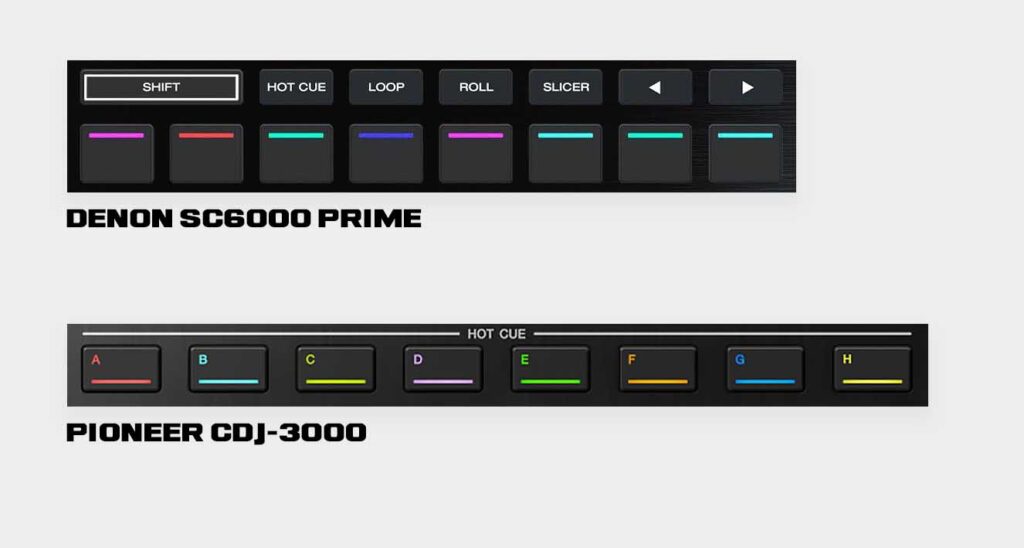 The classic standard Pioneer CDJ performance pads (or rather buttons) present on the Pioneer CDJ-3000 can only be used for controlling your hot-cues.
Denon SC6000 Prime has 4 standard performance pad modes to offer: Hot Cue, Loop, Roll and Slicer. This type of functionality will be more familiar to all of you who had mixed on DJ controllers before. It's also another slight advantage over the CDJ-3000's feature set as it simply gives you more creative tools to spice up your mix.
Onboard track analysis
The Pioneer CDJ-3000 sadly, regardless of its internal horsepower, isn't able to analyze your new audio files on the go. All the tracks that are not analyzed in Rekordbox DJ software before putting them on your CDJ-3000's won't be able to be automatically synced, won't support the auto looping features, won't display their full track waveforms and so on.
Do You Need Rekordbox For Pioneer CDJs? (Track Export)
Denon SC6000 Prime on the other hand, can analyze tracks locally just fine. If you put any new and unanalyzed audio files on your storage device and connect it to your SC6000, in a short while you will be able to see the track beatgrids and find out the key & tempo of your songs. Pioneer DJ definitely falls behind on this one!
The Denon SC6000 Prime players will also load and interpret your Rekordbox-analyzed tracks and playlists just fine.
Music streaming services integration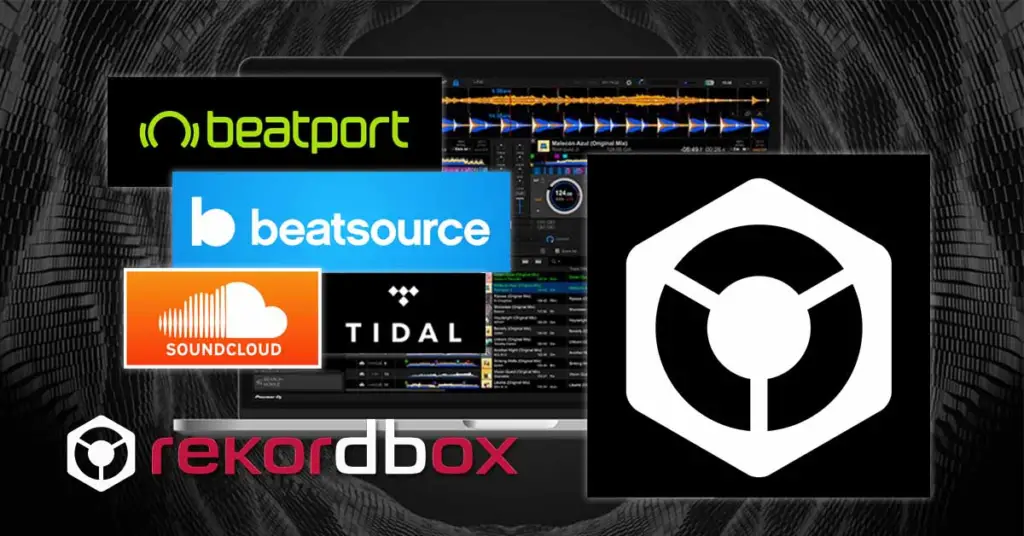 While the Pioneer CDJ-3000 isn't able to support any music streaming services, the Denon SC6000 Prime is able to support streaming services such as Beatport LINK, Beatsource LINK, SoundCloud GO+ and Tidal.
How To Use Music Streaming Services With Rekordbox
Denon SC6000 players also support Dropbox integration, if you'd like to stream your own audio files from your personal Dropbox account!
All this is made possible with the help of the SC6000's built-in wifi capabilities!
It's also important to mention, that every Denon SC6000 Prime player has a built-in SATA drive bay underneath. Aside from sourcing your tracks from the cloud and your USB devices, you can purchase a compatible drive and use it for track storage. Neat!
Software compatibility – HID support
The HID mode is a mode in which a DJ player is able to control a compatible piece of DJ software via a USB connection to a computer on which the software is installed.
8 Best Top-Notch DJ Controllers You Can Get!
Both Pioneer CDJ-3000 and the Denon SC6000 Prime support HID mode, albeit they are compatible with different pieces of DJ software.
The Pioneer CDJ-3000 currently supports HID mode with:
Rekordbox DJ
Serato DJ Pro
Traktor Pro 3
Virtual DJ
Denon SC6000 Prime currently supports HID mode with:
This time, Pioneer CDJ-3000 wins, with more HID compatible software. Using your players as MIDI controllers can be very useful at times!
Safety features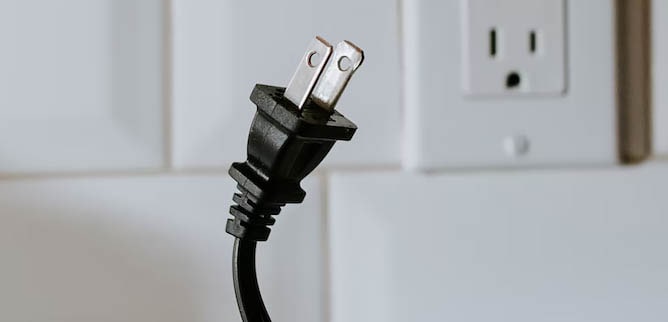 When it comes to safety features these two devices handle things a bit differently.
The Pioneer CDJ-3000, when the USB storage device your tracks are on is ejected simply enters a simple short emergency loop and requires you to restart your track when you plug your USB device back in.
In terms of the power cord, CDJ-3000 features a nifty lock mechanism that is meant to prevent the power cord to be pulled out by accident during a live performance.
The Denon SC6000 Prime buffers the whole track that's currently playing, and when a source USB device is accidentally ejected can sustain the playback for the duration of the whole song.
While the SC6000 Prime doesn't feature any kind of power cord locking mechanism, when you pull the power cord you actually have a few seconds of playback before the player shuts down. During these few seconds you can quickly re-insert the power cord, and your playback will be uninterrupted – the guys over on GetintheMix have already tested that!
So, points for the CDJ-3000 on the power cord lock, and points for the SC6000's for full track buffering. Choose whichever you find more useful!
Pros & Cons
Pioneer CDJ-3000: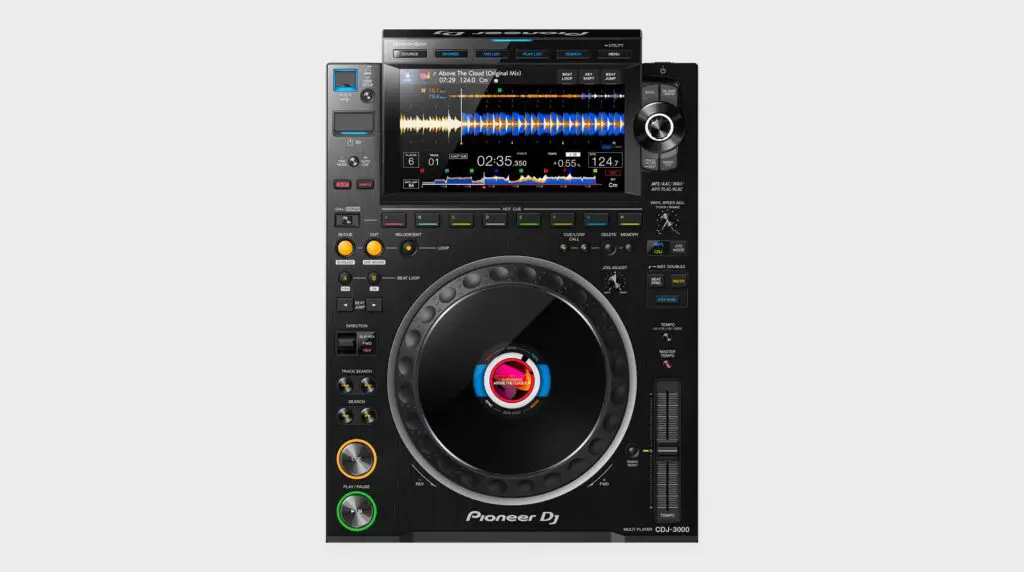 Pros:
Much upgraded screen in comparison to its predecessor – Pioneer CDJ-2000NXS2.
Traditional "club standard" control layout, easy to transition from previous CDJ models.
A dedicated key sync button.
The USB device socket positioned conveniently on the top panel of the player.
Power cord locking mechanism.
Cons:
Still just a resistive touch screen with no multi-touch support and no on-screen gestures support.
No on-board track analysis.
No support for music streaming services or cloud track sourcing.
You can only use the "performance pads" for hot-cues (so the traditional CDJ way).
No motorized platter option.
Denon SC6000 Prime: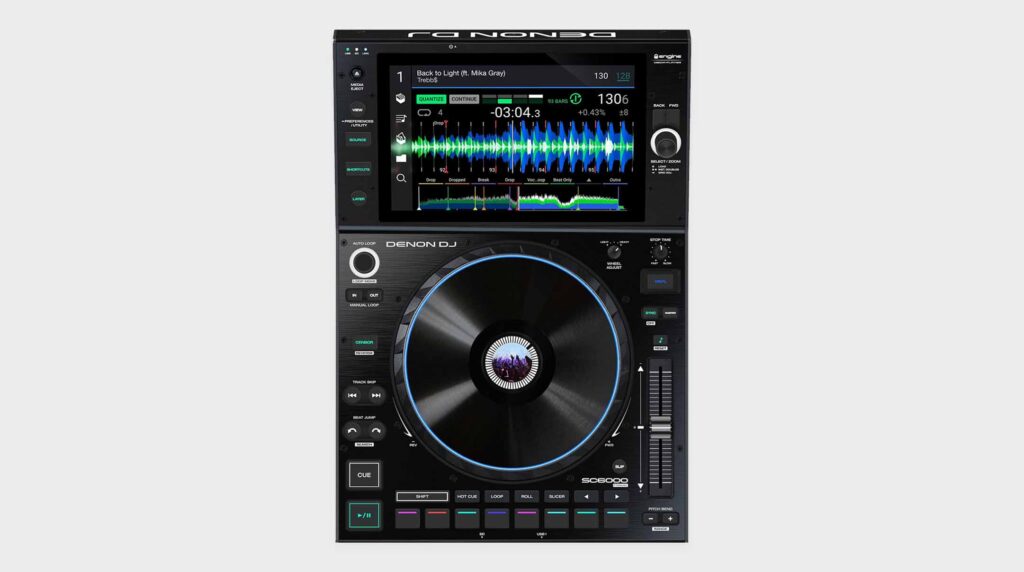 Pros:
Larger touch screen with multi touch and on-screen gestures support.
Access to actual performance pad modes.
Full track buffering in case of a storage device disconnect.
High quality time stretch and key shift algorithms.
Has a version with a motorized platter (Denon SC6000M Prime).
Cons:
A little bit larger than the CDJ-3000.
No power cable lock mechanism.
The positioning of some controls may be awkward for previous CDJ users.
Not quite as popular as Pioneer CDJ players.
Price and availability
Here you can check both the current price and the availability of the Pioneer CDJ-3000 and the Denon SC6000/M over on Amazon and Ebay. Although these devices can be pricey they seem to go out of stock extremely fast!
Pioneer CDJ-3000 and the Pioneer Denon SC6000 Prime availability.
If you're having trouble with locating an online store that has your chosen player in stock, it might be beneficial to also check your local music stores near the place you live. They might just have the devices you want on hand.
The conclusion – CDJ-3000 vs. Denon SC6000 Prime
So, which one should you choose? Unsurprisingly, there is no straightforward answer to this question.
The Pioneer CDJ-3000 is a more pricey player that is currently the part of so-called "club standard" – this simply means that you can expect most of the larger, "real-deal" clubs and venues to have a pair of Pioneer CDJ players in house for the performing DJs to use.
If you'd like to use CDJ's for touring or home practice and prefer the Pioneer DJ control scheme over the Denon DJ solution, you should go with the CDJ-3000's.
The Denon SC6000 Prime players are a cheaper solution with lots of additional features on board. Additional performance pad modes, an ability to play track off an SSD drive, ability to analyze audio files locally, dual deck mode and much more.
If you're all about the extended feature set, and are ready to jump straight into the Denon DJ ecosystem which is a little bit different from what the Pioneer DJ has to offer, the SC6000's are definitely for you!
| Pioneer CDJ-3000: | Denon SC6000 Prime: | Denon SC6000M Prime: |
| --- | --- | --- |
| | | |
Pioneer CDJ-3000 on Ebay:
Denon SC6000 Prime on Ebay: