Are Serato control timecode vinyl records compatible with Rekordbox DJ software? Can you use any timecode vinyl record with any piece of DJ software and still have your DVS setup function just fine? Let's take a closer look at the compatibility issues connected with timecode vinyl records, especially with the dedicated Serato control vinyls used with Rekordbox.
[this article features Ebay & Amazon affiliate links]
Side note: If you want to know more about DVS (Digital Vinyl Systems) and different timecodes, you really should check out this short article: DVS And Timecode For DJs Quickly Explained. (A Simple Guide)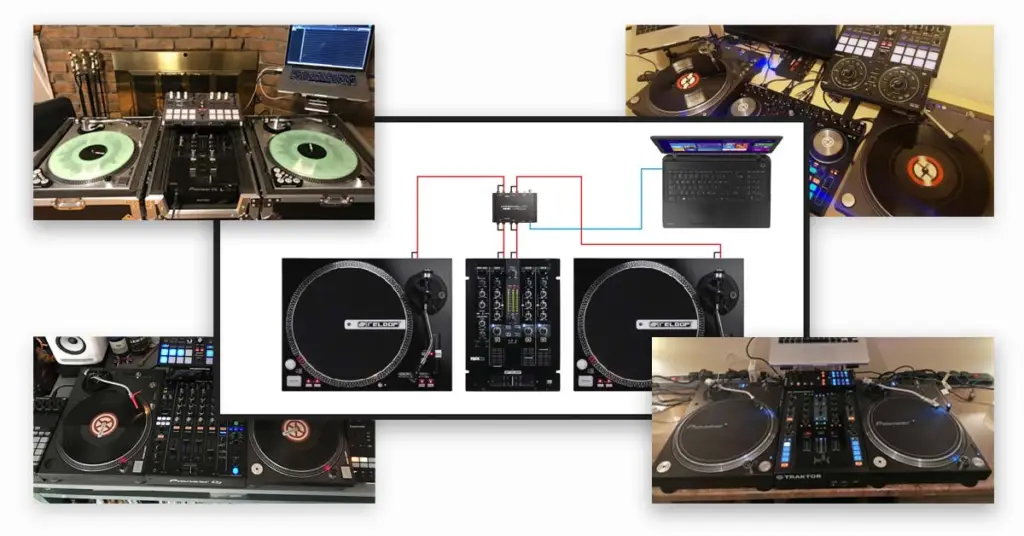 Does Rekordbox DJ software support Serato DJ timecode vinyls?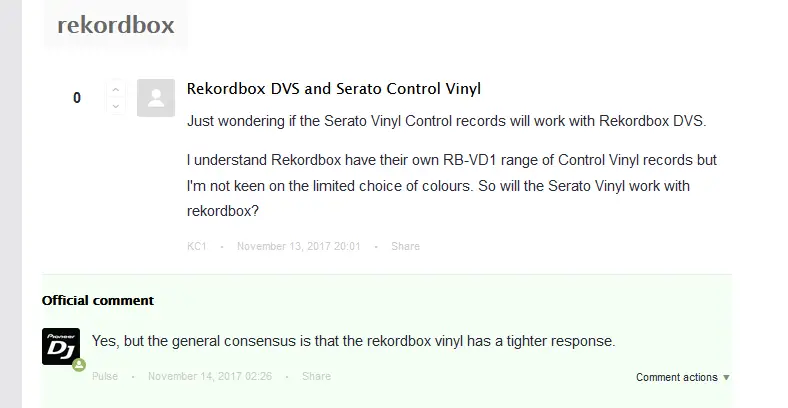 Rekordbox will work just fine with Serato DJ control vinyls, although you might experience some issues with tracking accuracy and drifting, and you won't have access to the absolute DVS control mode. Read on!
Using some functions of the software might introduce drifting – that is desynchronization of the actual position of your vinyl record (your physical needle on the player) and the virtual needle inside the Rekordbox software. In most cases drifting can be temporarily fixed by restarting your DJ software.
Moreover, you can experience issues with accurate tracking and general responsiveness.
Important: While the compatibility issues we're describing here certainly are a thing, there are many people online reporting that in their experience the Serato DJ control vinyl records work with Rekordbox software with little to no serious performance flaws. For instance, check out this Reddit thread about 7-inch Serato DJ control vinyls used with Rekordbox.

Remember that most of the time only original software-dedicated control timecode vinyl records will be able to provide you with the best, most accurate and least error-prone DVS experience. Get the official Rekordbox DJ timecode records here!
The another important thing is that the Serato DJ control vinyl records will not work in absolute mode when used with Rekordbox DJ software! Only the relative mode will be available.
If you're confused about what the absolute and relative modes are, then head right over to the next paragraph for a short and simple explanation!
DVS – Relative vs. absolute mode
As you've learned, your Serato DJ control vinyls will not work in absolute mode when used with Rekordbox. They will function in the so-called relative mode.
For a short explanation, the relative mode essentially turns your vinyl record into a traditional jog wheel, able to detect only simple forwards and backwards movement and not the absolute position of the needle on the record.
The absolute mode on the other hand, will be able to give you more control, and when you pick up and move your needle to a certain point on the record the virtual needle in the software will follow. The absolute mode will give you the experience closest to mixing tracks pressed on actual vinyl records.
What DJ software are Serato DJ control vinyl records compatible with?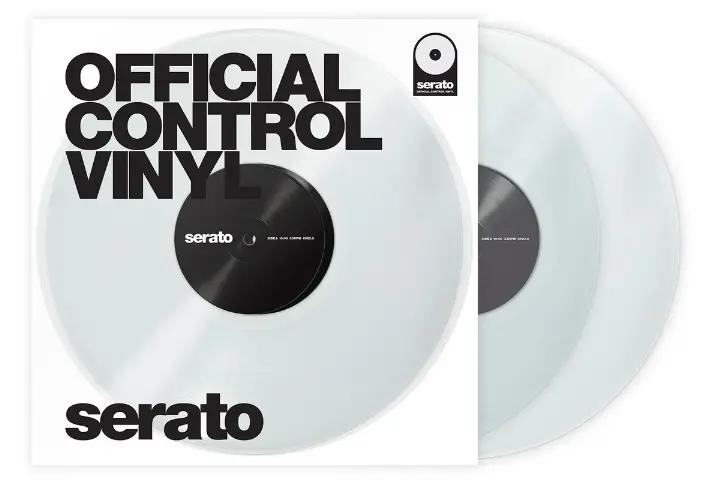 If you're a Serato control vinyl user, you'll be able to use your Serato timecode records with:
Serato DJ Pro
Rekordbox
Virtual DJ
Mixx
Still, remember that when using a non-dedicated timecode vinyl with your DJ software, you might experience some issues with tracking or drifting along the way. If you want the best experience, get the official timecode vinyls advertised to be used with your particular piece of DJ software.
So, can you use Rekordbox DJ software with other manufacturer's control vinyl records?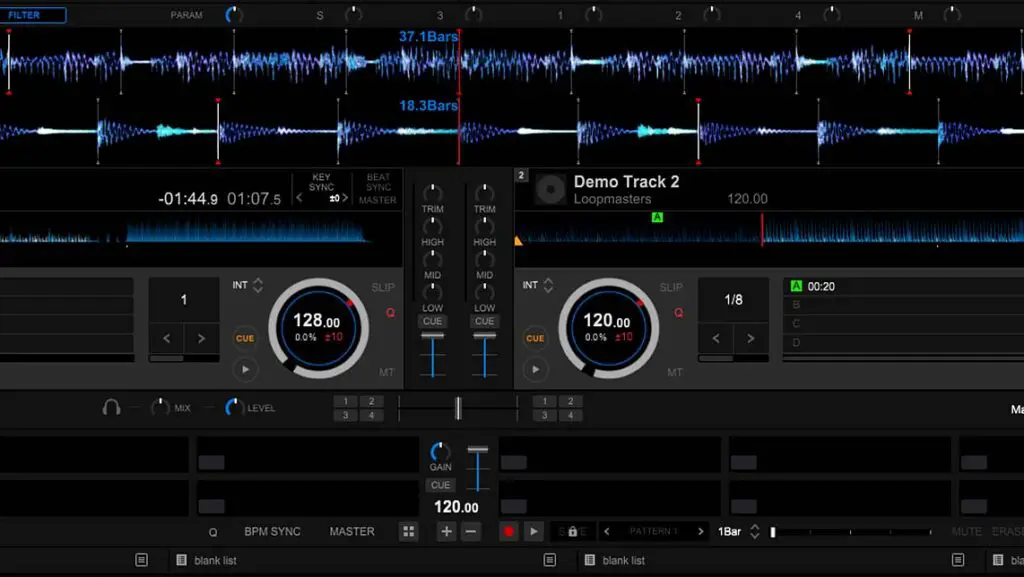 Quick recap. Rekordbox DJ will work with 2 different manufacturer's timecode vinyls – the official Pioneer DJ Rekordbox timecode records and Serato DJ control records.
Here are timecode vinyl records that will work with Rekordbox DJ (to different extent):
Official Rekordbox DJ timecode vinyl records.
Serato control timecode vinyl records.
If you need access to the absolute mode when it comes to the record control as well as less input lag and more general responsiveness, then you should definitely go with the official, dedicated Rekordbox DJ timecode vinyl records.
Where can I get the official Rekordbox timecode vinyl records?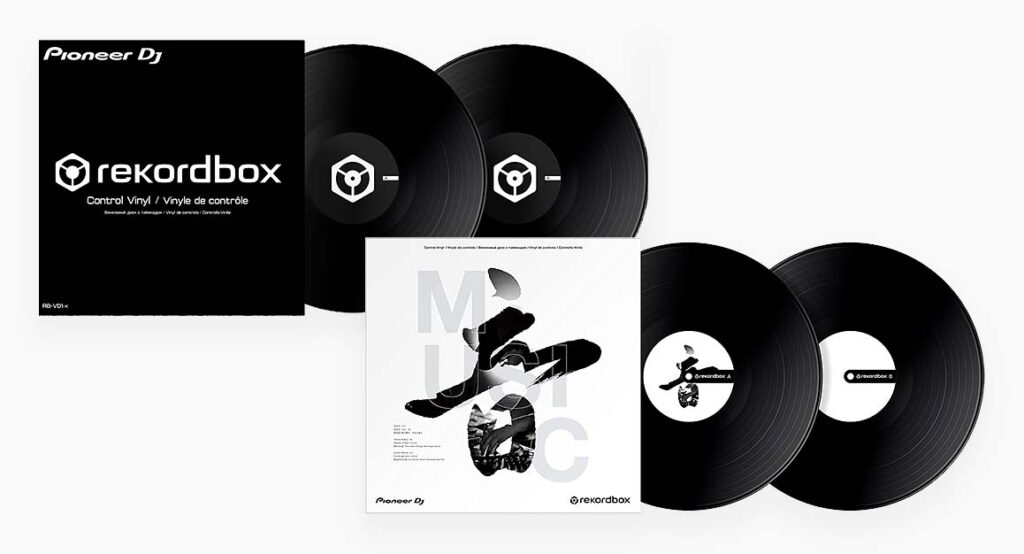 As we've mentioned, you can make sure you get the best Rekordbox DVS mixing experience with the dedicated Rekordbox control records (RB-VS1-K / RB-VD2-KPDJ).
You can check the current price and availability of the official Rekordbox timecode vinyls in the official Rekordbox Amazon store here.
The conclusion – Serato vinyls with Rekordbox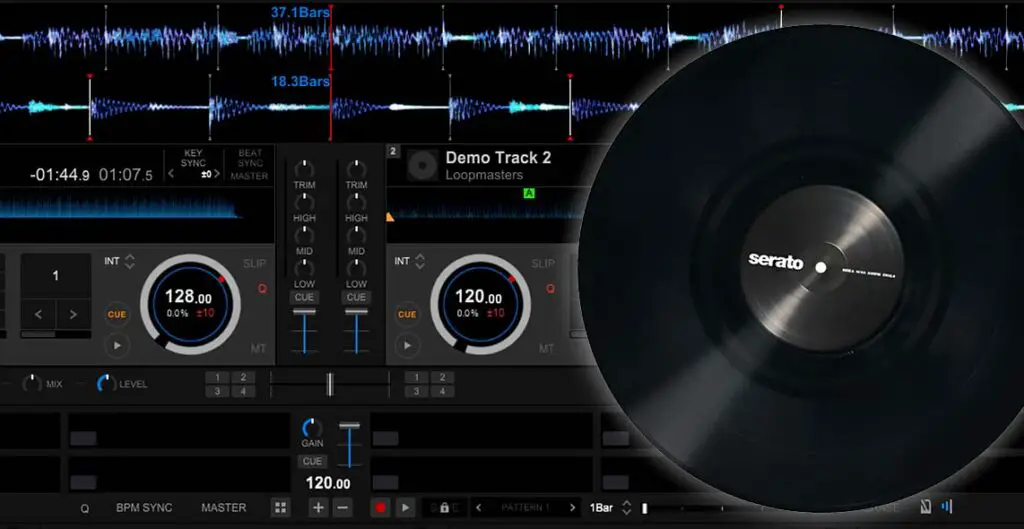 So, can you use Serato control vinyl records with Rekordbox? The short answer is: yes, Rekordbox DJ software will recognize the Serato control vinyl records and you'll be able to use them to control your digital tracks in relative track control mode.
The longer answer is: while the Serato timecode is compatible with Rekordbox, you might experience issues with less responsive record tracking and with drifting as you go. This won't be the case with the official Rekordbox DJ control records.
Rekordbox Control Vinyl Records on Ebay: