Have you been wondering how to start your professional DJ career quick and easily follow through? Are you searching for valuable tips for a beginner DJ? To begin your DJ career fast you can do some things even before you start performing live! Let us show you how:
Check out also: 10 Actually Helpful Tips For The New Beginner DJs!
1. Start early with your socials!
Even if you aren't an active working DJ yet, it's best you started some form of online promotion of your persona. The sooner you create your social media accounts, establish your DJ name and brand and let people know you're out there, the sooner you will be able to start gathering your future audience!
Publishing even short 30 second clips of you doing simple mashups, creative transitions or just messing around on your gear helps you regularly push fresh content to your social media feeds.
Without consistency in content publishing you won't be able to gather social media following, and even with that it takes a lot of time to accumulate your first 1000 followers. It's best to start as early as possible!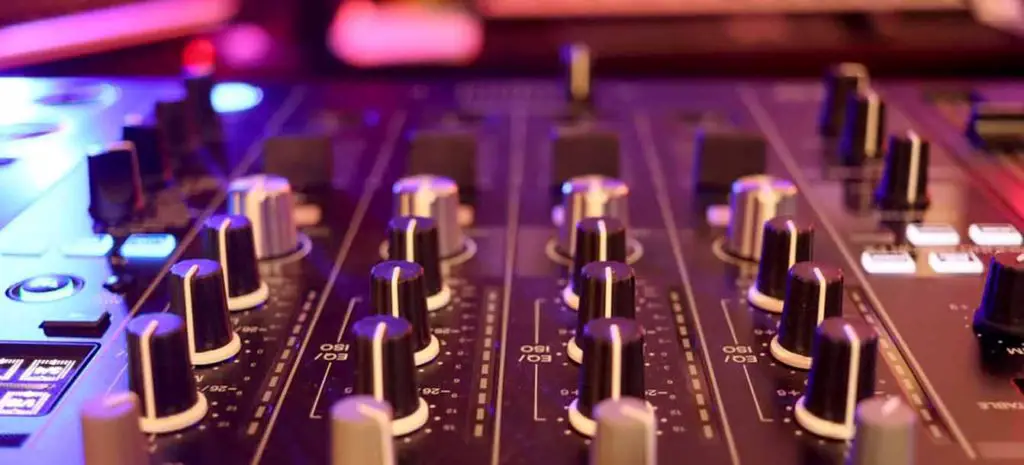 2. Establish your DJ brand
Before you begin your promotion and set up your social media accounts you'll have to establish your DJ name and all the details that will help you while creating your persona.
The very basics in terms of this kind of preparation can include:
Your DJ name
Your DJ brand logo (important)
Social media avatar & background/banner (consistent through all your profiles)
Short Bio/About me section (no more than 150 characters)
A few posts to populate your socials to begin with
You can create things like social media banners, flyers, backgrounds and logos using online tools like EDIT (free images and lots of design templates), Canva or software like Adobe Photoshop (paid), or GIMP (free).
If you feel like you want to save some time and get these things done for you for cheap (and with great quality) we strongly encourage you to try the Fiverr.com service.
On Fiverr you can search through tons of freelancer offers that you may find useful while pursuing your DJ career, offering tremendous amount of content for a great price!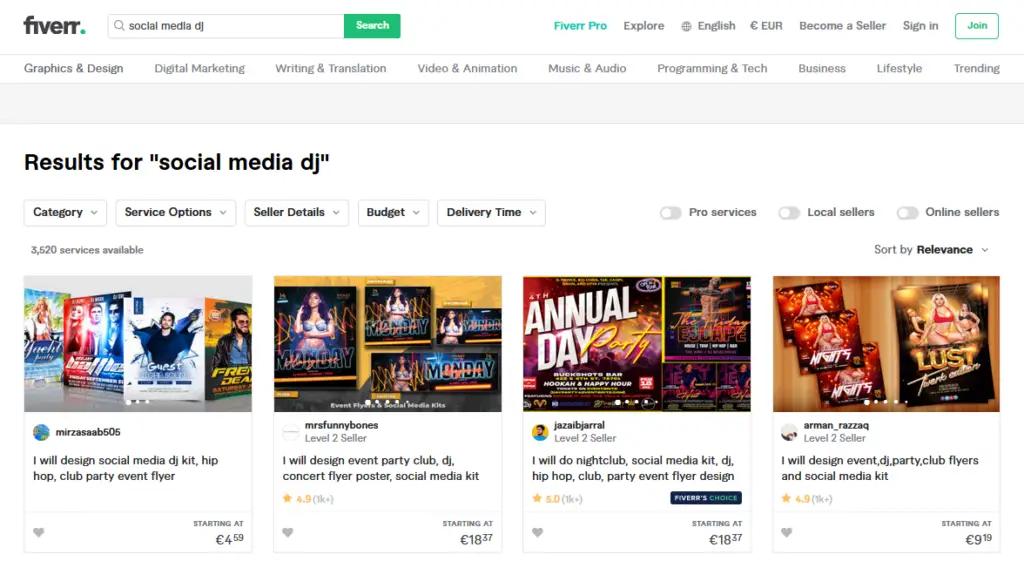 Consider using Fiverr for your DJ logo design and DJ social media kit designs, there are a lot of offers to choose from, and below each offer you can find real customer opinions and ratings alongside with the option they've purchased – very convenient!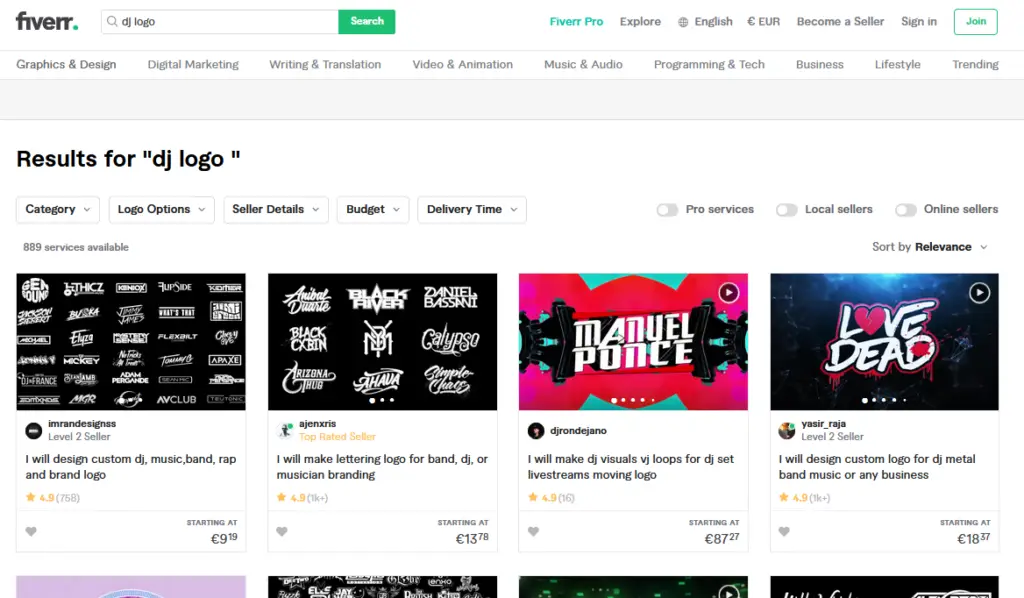 3. Record and publish your mixes
This is a valuable practice tip and a great promotion tip all in one. Recording your mix sessions and then listening to them later on will make you more conscious of your mixing errors and also will enable you to publish them later on services like MixCloud, Soundcloud, Hearthis and so on.
After publishing your sets online you can then share and link to those on your social media accounts. It's a great strategy to present your mixing style and genre preferences to your online audience.
When posting your DJ sets online you have to be aware of the fact that many services like YouTube have a strict copyright policies that may result in taking down the videos in which they will detect copyright content. Be sure to always check the site rules before posting.
4. Consider streaming you mix sessions (even the casual ones!)
Streaming industry is a great thing to get into for gamers and the likes, but did you know that there are also active communities of DJs streaming their live sets?
Streaming your mix sessions is a great way of promoting your work, although it may be a bit disappointing when you're just starting out. When you're new, not many people will join your stream at first and you probably won't get any serious recognition in the first few months of your online mixing sessions. Don't give it up however, as mixing live is not only a great practice but also a great chance to further promote your DJ brand.
Can you easily stream your DJ sets on Twitch? (DJs & Twitch streaming)
The best way to think about streaming your DJ sets is to consider this a practice before larger public performances. Performing live is always a bit more stressful than your regular bedroom mixes and therefore streaming makes a nice gradual introduction to real live performances (if you don't engage in those frequently yet).
5. Produce some tunes!
Get into music production! We know, we know: easier said than done. However, music production is not only a great hobby to pursue as a DJ, but it also lets you test out your new productions during your live sets, even before they'll go public!
Producing your own music and DJing go really well together and if you engage in both of these activities it will make your online DJ brand promotion much easier.
Take note of this however, if you didn't have anything to do with music production before it will take you some time to get used to the production process, to learn using all the tools you will need and produce your first tune you'll really be proud of.
Moreover, you will be able to create your own DJ drops, modify samples for live use and export stems for your mixes using your DAW software. Getting into music production even on a basic level really pays of for any musician or music artist and especially for a DJ.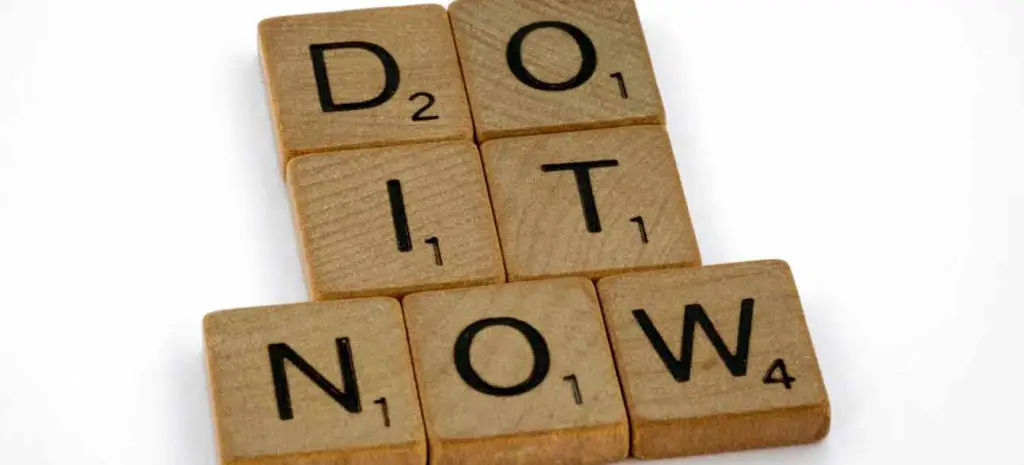 If you'd like to get into music production you might find these free online resources helpful (click to open in a new tab):
6. Learn how to perform live
Besides online promotion you have to be wary of the difficulties of an actual live performance.
In the beginning you don't necessarily have to thing big. The most important thing is to learn how to perform in front of an actual live audience – it's always different than mixing in your room, when you don't have to worry about the continuity of your mix, the track choice is arbitrary, and there is no one around to really listen to you.
Streaming your DJ sets is a great way to get accustomed to mixing live, but it won't really give you the full experience of an actual live set.
Performing live and doing so well is a thing that comes with experience. It's always a great idea to start mixing on small house parties, proms or in small venues if you get a chance, before getting into full-on club performances.
How To DJ A House Party? (+Valuable Tips)
In short – you have to get behind the decks in front of people at least a few times to break the ice if you haven't performed live before.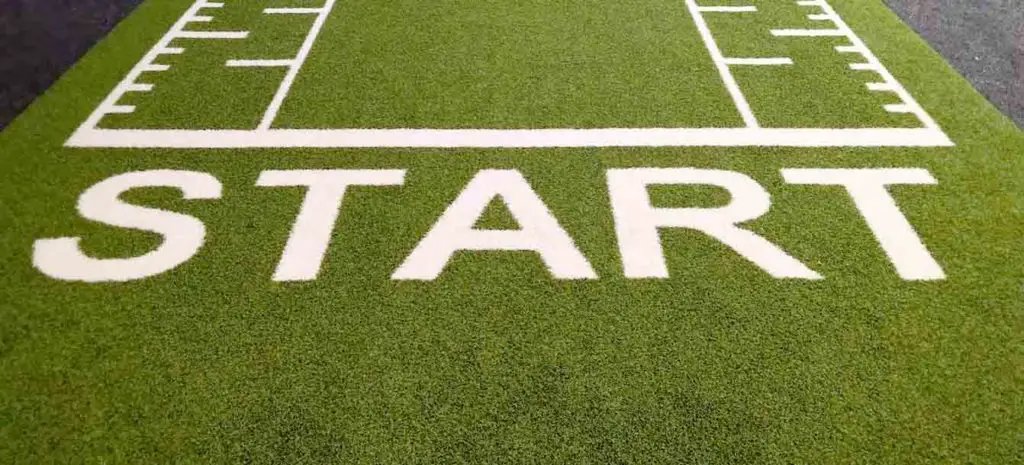 7. Practice and build your music library
Two of your most important assets are your DJ skills and your music library.
It takes a lot of time both to perfect your mixing skills and to build a vast track collection. There is also a matter of organizing and sorting all the music in your library as it progressively gets bigger.
How To Organize Your Tracks/Songs – DJ Playlists Guide
Don't forget that besides promoting your brand early on, you also have to commit lots of time for practice and music research. You can either buy each of the tracks you like separately (which isn't really an optimal strategy), or use services called DJ record pools that will give you access to tons and tons of tracks to legally use in your mixes for a small monthly fee.
You can check out our extensive article on DJ record pools here: What Are DJ Record Pools And How To Use Them?
8. Follow through!
If you want to achieve your goals relatively fast, you need to seriously commit to your social media promotion, fan base building and practice.
The worst mistake that people make over and over again is not following through after all the initial set up such as social media accounts creation, logo design and so on.
A post every few days on your social platforms is often enough when you're short on time. Just be sure not to stop half the way through your journey because of not seeing any results. If I for instance stopped halfway through with some things, this site would never come to be. Rock on!
Article photo partial: Panagiotis Falcos, Brett Jordan