3.5 mm audio jack is equivalent to which jack connector diameter in inches? What size in millimeters is an 1/4 inch audio jack? What adapters do I need for my headphones? Let's quickly see how exactly the audio jack sizes translate from millimeters to inches and then explain further what are most common types of audio cables used by DJs in their setups.
[this article features Ebay & Amazon affiliate links]
Jack cable size table – inches to millimeters / in to mm
Here is the standard measurement conversion table for the two most common audio jack sizes:
| Jack cable: | Inches: | Millimeters: |
| --- | --- | --- |
| | 1/4 inch | 6.35mm |
| | 1/8 inch | 3.5mm |
Headphone jack size chart.
Besides these two audio jack connectors, you might also see even a smaller one (2.5mm), although this kind of audio jack isn't commonly used in DJ equipment.
2.5mm audio jack is actually the smallest existing standard jack connector, and it's been used widely in older mobile phones and MP3 players.
What Equipment Do You Need To DJ? (Beginner DJ Gear)
Standard audio jack connector sizes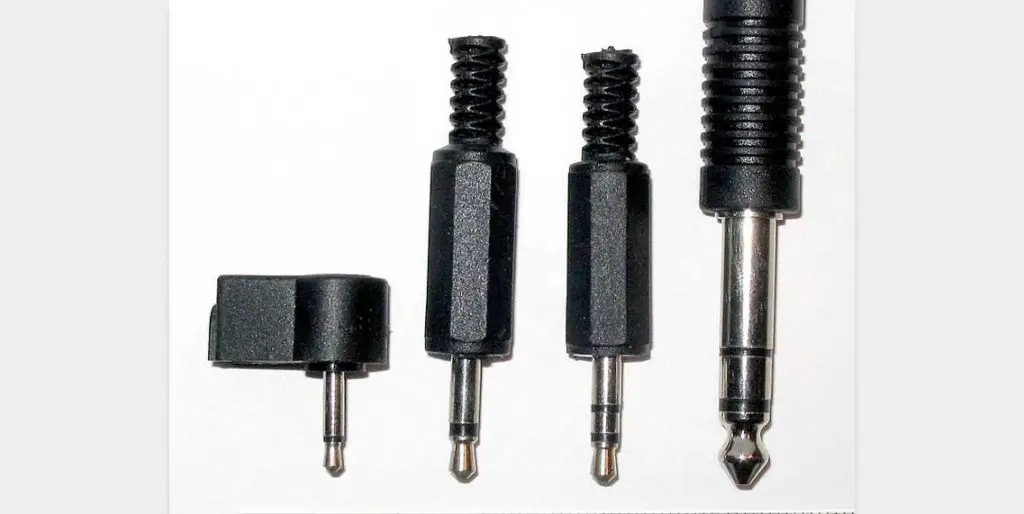 There are 3 most common audio jack connector sizes, as we've mentioned in the paragraph above. Once again, most commonly used sizes are:
2.5mm jack – the smallest one
3.5mm or 1/8″ jack – the "standard" one
6.35mm or 1/4″ jack – the biggest one
Besides the connector size, it's important to note whether the jack connector you're using is able to provide stereo sound, or if it's capable only of mono audio transmission.
Stereo jack vs. mono jack connector – how to distinguish them visually
Jack connectors that support and carry stereo audio will have two distinct black rings on each cable end. Jack cables which support only monophonic audio transfer, will feature only one ring on each end. These are the two most basic distinctions.
Jack cable adapters for headphones – my headphones cable doesn't fit
What if my headphones cable doesn't fit in my DJ controller?
If your current headphones don't have a jack connector of appropriate size and you aren't able to connect your headset to your DJ controller, you can easily get a simple small adapter to solve this issue.
Jack adapters such as this one enable you to connect your headphones with a small audio jack cable output (1/8 inch or 3.5mm jack) to a DJ controller featuring only a "big" jack cable input (1/4 inch or 6.35mm jack).
There are also adapters that let you go the other way around, and to plug in the headphones with the "big" jack output to a DJ controller taking in a simple "small" 1/8 inch jack cable input.
1/4 inch to 1/8 inch
"big jack to small jack"
1/8 inch to 1/4 inch
"small jack to big jack"
Headphone jack adapters on Amazon.
Of course, these types of adapters will work just as well with any other piece of audio equipment.
What audio cables do you need as a beginner DJ?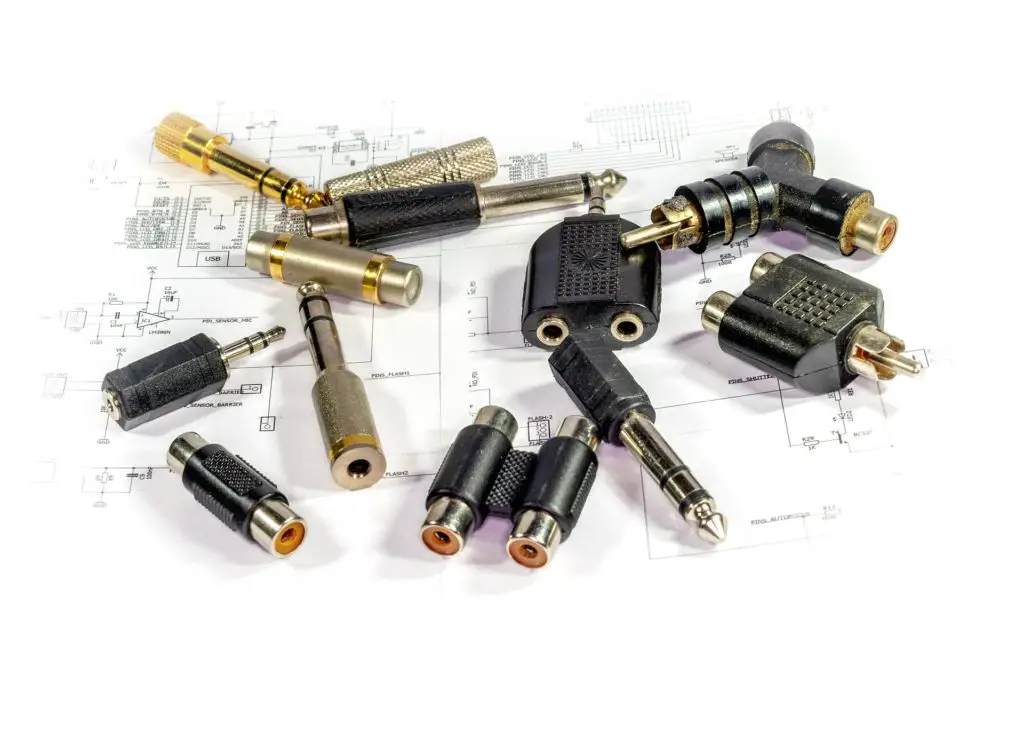 Besides the standard stereo jack cables (both 1/4 and 1/8 inch variants) which are widely used for headphone audio output and DJ booth speakers output on modern DJ equipment, you will most probably be using two other types of audio cables when dealing with most DJ controllers and mixers. These cables are:
XLR cables (commonly used for master audio output)
RCA cables (also a common main audio output connector)
What Equipment Do You Need To DJ? (Beginner DJ Gear)
Here is what these look like: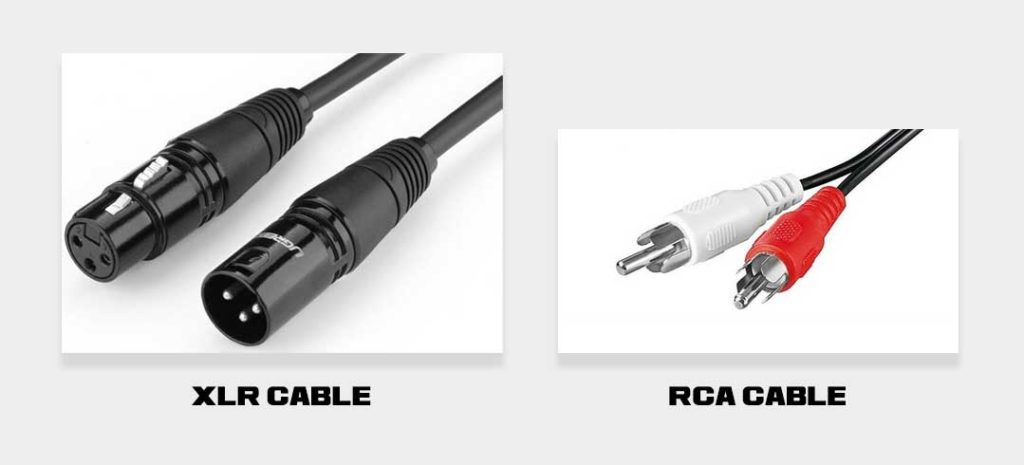 To simplify things, XLR cables are in general used for connecting to bigger sound systems, while the RCA cable standard is widely used in various types of audio setups such as home cinema, radio sets and so on.
In terms of audio quality while most certainly such a claim can be controversial, for an average DJ there is no difference when using either of these.
If you want to know more about jack audio connectors in general, be sure to check this extensive guide on the mynewmicrophone website.
Main article photo: Bru-nO