Pioneer DDJ-400 DJ Controller FAQ, frequently asked questions about the Pioneer DDJ-400 DJ controller. There are many basic inquiries regarding one of the most popular entry level Pioneer DJ controller, that are asked again and again all throughout various social media and online forums. We are here to answer a few of the most commonly asked questions about this device.
[this article features Ebay & Amazon affiliate links]
Does the Pioneer DDJ-400 come with the full version of Rekordbox software?
Yes, the DDJ-400 will unlock the full version of Rekordbox software after being plugged into your computer. After the initial controller plug-in and launching Rekordbox, you will be able to use the full version of the software even when your DDJ-400 is unplugged.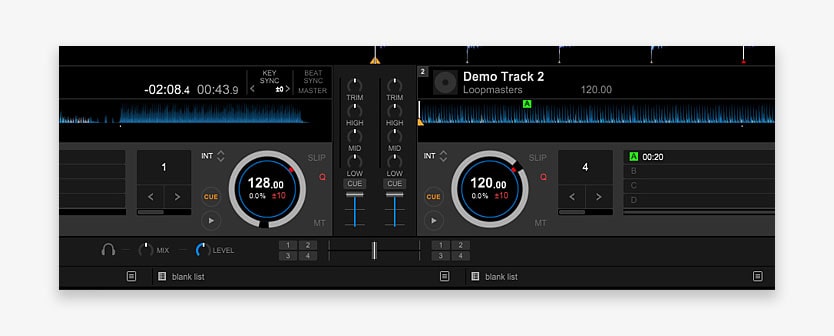 Some DDJ-400 units actually come with a Rekordbox license code – this is a license code for the older version of Rekordbox – Rekordbox 5 which needed a license key to be activated. Rekordbox 6 doesn't require a license key and will be fully activated once it detects that the DDJ-400 has been connected via USB.
Can DDJ-400 be used with Serato DJ?
As a dedicated Rekordbox DJ controller Pioneer DDJ-400 does not work with Serato DJ and as of now support for Serato is not planned. If you are searching for similar Pioneer DJ controllers that support Serato DJ software you should probably check out both the Pioneer DDJ-Rev1 and the Pioneer DDJ-Rev1 – the direct competitors of the DDJ-400.
Is the Pioneer DDJ-400 USB powered?
Pioneer DDJ-400 gets all the power it needs via the USB connection to your computer. No additional power supply is needed to power the device.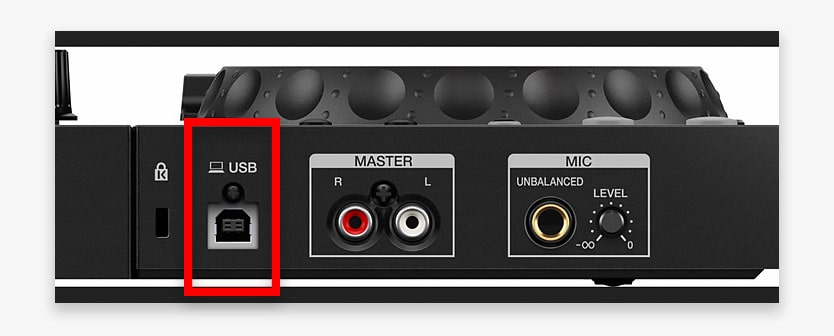 Does the Pioneer DDJ-400 feature a built in soundcard?
DDJ-400 features an internal soundcard, and that means that you don't have to mess around with external soundcards or DJ splitter cables in order to connect to external speakers and be able to pre-listen to your tracks using the cue functionality.
New DJ Splitter Cables Guide + Troubleshooting
Most of the modern entry-level DJ controllers in this price range feature built-in soundcards but some of the older or smaller ones might not – always be sure to check before making a purchase as a built-in soundcard in your controller is very convenient.
How to connect the Pioneer DDJ-400 to speakers?
To connect your Pioneer DDJ-400 to your speakers, you have to use the RCA master outputs that are located in the back of the device and an RCA cable. Put your red RCA cable in the red input (right stereo channel) and the white in the white one (left stereo channel). Then plug the other end of the cable to the the speakers or to an external audio mixer (the cable you need will depend on the speaker/audio mixer you are planning to connect to).
(1/8 inch jack = 3.5 mm jack)
If you want to connect Pioneer DDJ-400 to a speaker that takes in an 1/8 inch stereo jack input you will need a cable like this.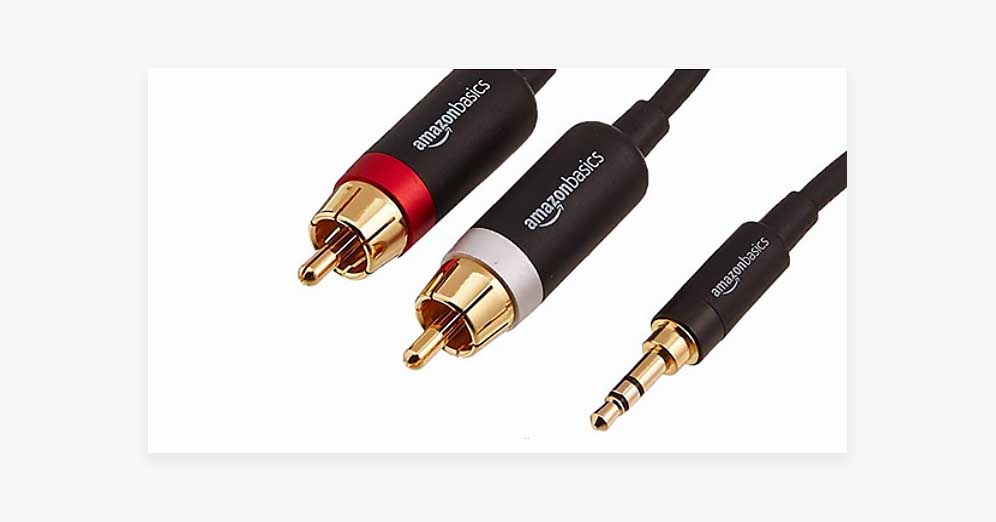 -> How to DJ: Masterclass – Everything you need to know to become a performing DJ! <-
Can you use the Pioneer DDJ-400 with a wireless Bluetooth speaker?
You are certainly able to route your audio through your computer in Rekordbox software settings and then connect your Bluetooth speaker directly to your laptop (assuming your laptop has an appropriate Bluetooth module). This solution however isn't ideal, as using Bluetooth speakers for DJing has proved to be inefficient because of the large audio latency that wireless speakers introduce.
So, while you technically can use wireless speakers to play the sound from Rekordbox, it would make it really hard for you to keep your timing right during your mixes.
Therefore, it is not recommended to use the Pioneer DDJ-400 (or any DJ controller really) with wireless speakers or headphones.
Can you apply Rekordbox FX to the microphone audio on the DDJ-400?
No, unfortunately you are not able to modify the microphone input sound with any of the Rekordbox audio FX. The microphone audio in the Pioneer DDJ-400 is not routed through your computer, rather it goes straight through the units soundcard into your plugged in speakers, therefore you can't modify the microphone sound input in any way by using only the DDJ-400 DJ controller.
The DDJ-400 also doesn't feature any kind of mic talkover mode.
Can you record your mixes with your microphone audio input using the Pioneer DDJ-400?
The microphone audio input on the Pioneer DDJ-400 is routed through the controller itself rather than through your computer, so you cannot incorporate your microphone audio into your software-recorded mixes without using an additional external audio interface.

Can you use your DDJ-400 with a smartphone?
Since September 2019, DDJ-400 supports the Algoriddim DJay app on iOS devices. You can therefore use your Pioneer DDJ-400 with the DJay app freely if you own a mobile device manufactured by Apple such as an iPhone or an iPad.
Does DDJ-400 work with Android smartphones?
Pioneer DDJ-400 is not officially supported by the Algoriddim DJay app on Android devices. While it may work with some Android smartphones and tablets (as proven by a number of YouTube videos), you have to check on your own if it will function properly with your device.
Take a look at the official comment from Algoriddim DJay staff member regarding this matter:

Can you use the Pioneer DDJ-400 to DJ using music from Spotify?
Although older articles and blog posts you may find online might say that you can to this without any problems, this is not the case anymore. Since July 2020 Spotify has officially revoked the support for any 3rd party DJ apps including the Algoriddim DJay app.
You can read more about this here: Can You DJ With Spotify? (Important Updates)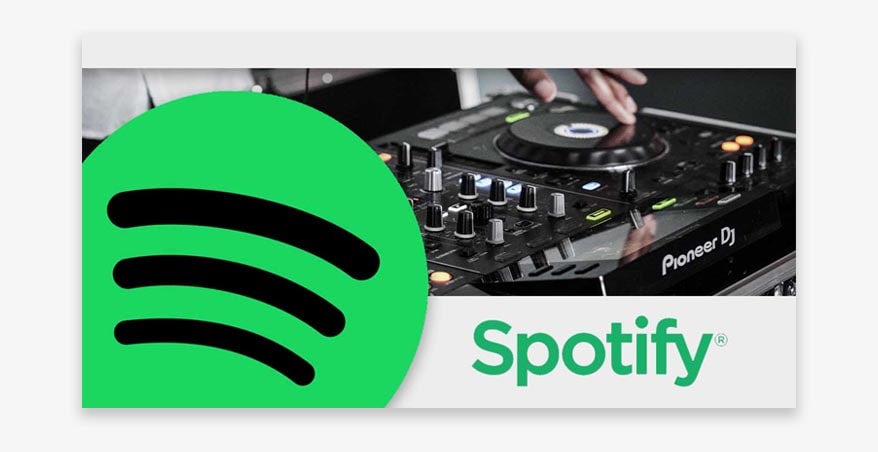 Can you turn off the vinyl mode using the DDJ-400 hardware controls?
There is currently no way to turn on or off the vinyl mode from the device itself. To quickly change the jog wheel mode, you have to use Rekordbox DJ custom keyboard shortcuts functionality.
What are the main differences between the DDJ-SB3 and the DDJ-400?
Those two controllers differ largely in terms of control scheme layouts and the most significant difference between them is that DDJ-400 natively supports Rekordbox software, while the DDJ-SB3 is originally Serato DJ compatible. In our gear battle article we go into much detail while comparing those two devices, check it out here:
DDJ-400 vs. DDJ-SB3 (Which Is Better For You?)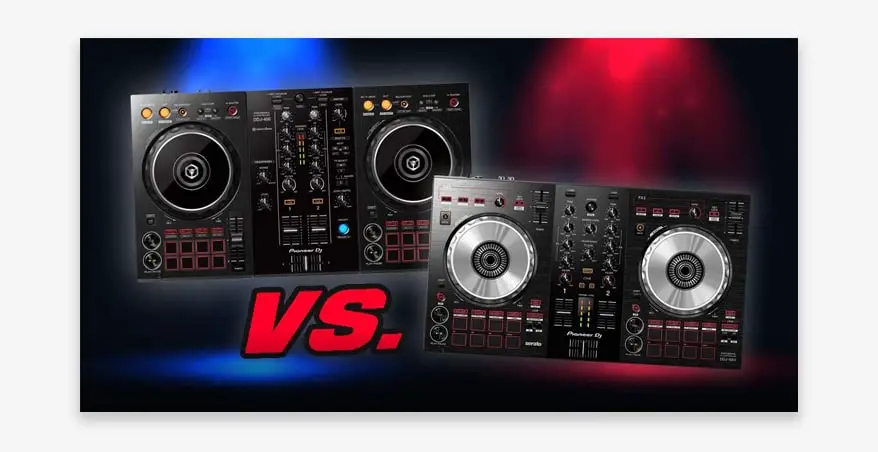 Should I get the DDJ-400 or the DDJ-200?
These controllers are not only very different in terms of price and features, but are also meant for significantly different customers. You can read all about these differences in detail in our straight to the point controller comparison here:
DDJ-200 vs. DDJ-400 (Which Is Better For You?)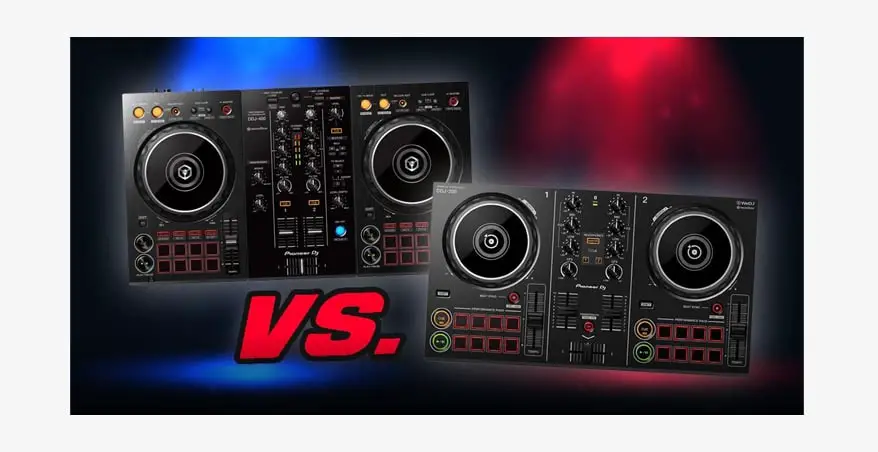 Is the DDJ-Rev1 better than the DDJ-400?
The Pioneer DDJ-400 and the Pioneer DDJ-Rev1 are two different entry-level controllers that are made for slightly different use cases. While the DDJ-400 features a club controls layout and is geared towards club DJs, the DDJ-Rev1 rocks a battle style layout and is marketed towards beginner scratch performance DJs.
What Is A Battle Style DJ Controller Layout? – Quickly Explained
You can read more about the differences between the DDJ-400 and the DDJ-Rev1 here:
DDJ-Rev1 vs. DDJ-400 (Which Is Better For You?)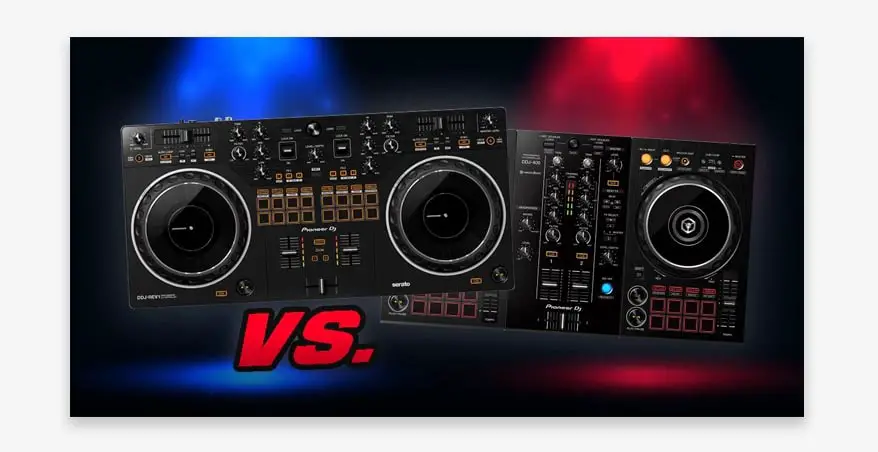 Both of these controllers can be easily picked up by beginners.
When will the DDJ-400 be back in stock?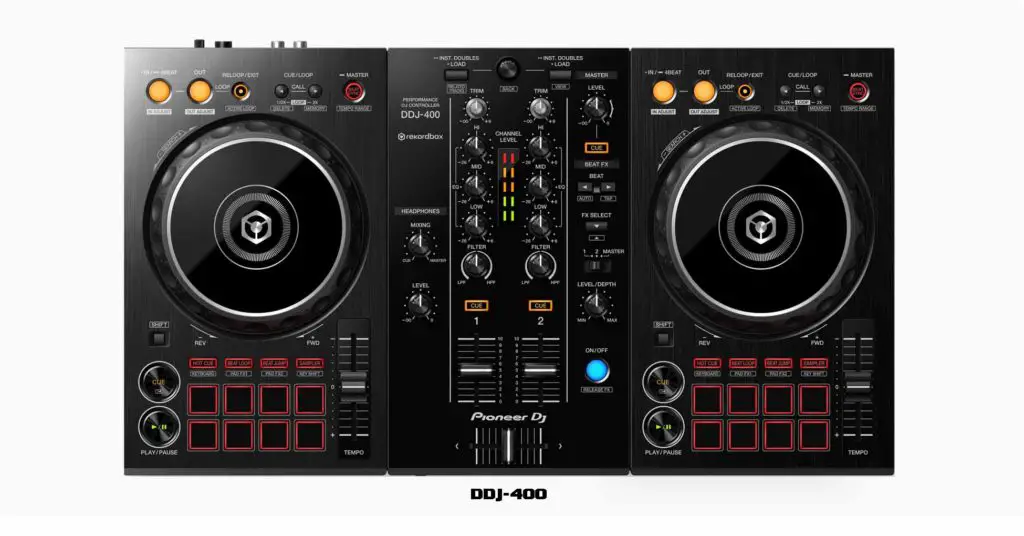 You might be asking yourself why the Pioneer DDJ-400 might be currently out of stock in many online marketplaces. The short answer is that it's most probably because of the currently ongoing global chip shortage. With shortage of electronic components the production processes of many devices are slowed down and many orders are falling back.
The best advice there if you're keen on getting yourself a brand new DDJ-400 would be to keep checking the marketplaces of your choice so as not to miss the moment when a few units will be dropped. The second best advice would be to look out for smaller DJ equipment dealers around you that may still have the DDJ-400 in stock.
You can check the current availability of the Pioneer DDJ-400 in the official Pioneer DJ Amazon store here: Pioneer DJ DDJ-400 – 2-deck Digital DJ Controller for rekordbox DJ Software (Included)
Pioneer DDJ-400 is also readily available on Ebay:
Conclusion
These are the most frequently asked questions about the Pioneer DDJ-400 entry level DJ controller. If you have a question about this controller that wasn't featured in our most commonly asked question compilation, then don't hesitate to ask in the comments below. Rock on!
You might also like: DDJ-200 vs. DDJ-400 (Which One Is Better For You?)