You're using Serato DJ software and suddenly your decks start playing backwards, how to fix Serato DJ playing in reverse? Let's go over two quick fixes of this common problem!
There may be a few causes of this problem, check which of the following fixes will work for you!
Case #1 – Reverse play keyboard shortcut activation (Laptop & DJ Controller) – most likely your case
Serato DJ software actually has a default keybind that allows you to toggle reverse track playback with the use of one key. If you find your song suddenly playing backwards in Serato, first try using one of the following keyboard shortcuts:
Q – toggles the left deck reverse playback mode
A – toggles the right deck reverse playback mode
These hotkeys should work both in Serato DJ and Serato Play expansion.
Before trying these make sure that the Q and A keys on your keyboard respond correctly to key presses (you can do this by simply trying to type letters q and a into an empty notepad file).
Can You Use Serato On Your Laptop Without A DJ Controller?
Base Serato DJ software actually features lots of useful hotkey keyboard shortcuts that can sometimes be activated on accident if you're not careful.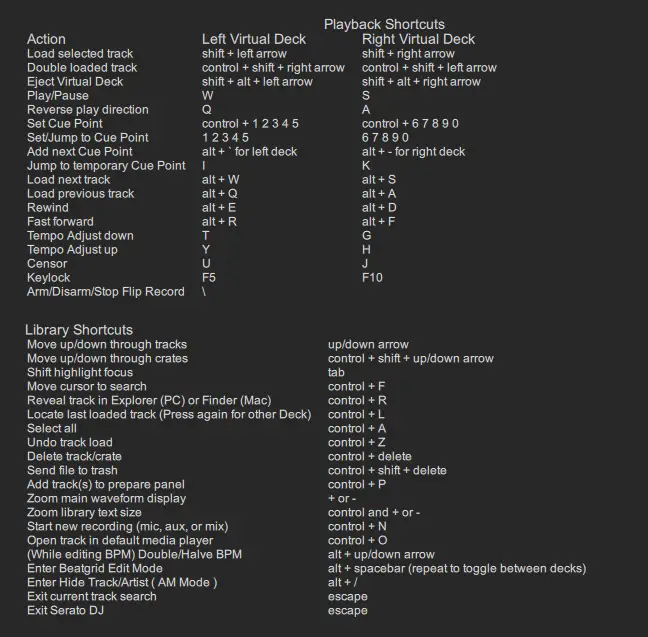 Case #2 – Reverse/Censor button active (Laptop & DJ Controller)
Many DJ controllers feature a Reverse/Censor button that often when clicked in combination with the shift button cause the track on a deck to play in reverse until the Reverse/Censor button is pressed again. (This is the case for example on the Pioneer DDJ-SX controller series).
In this case you can deactivate the reverse playback by either pressing the Reverse/Censor button with the Shift button again, or deactivate the backwards playback using your software hotkeys like in Case #1.
Case #3 – Wrongly setup DVS (DVS system)
If you're using a DVS System (a Digital Vinyl System) there is a chance that you have wired your RCA cables incorrectly. To fix this, try switching the left and right RCA cables going into your external soundcard or DJ controller. and see if this does fix the playback issue.
The backwards playback issue on DVS systems is almost always connected with swapped L/R RCA cables.
DVS And Timecode For DJs Explained. (A Simple Guide)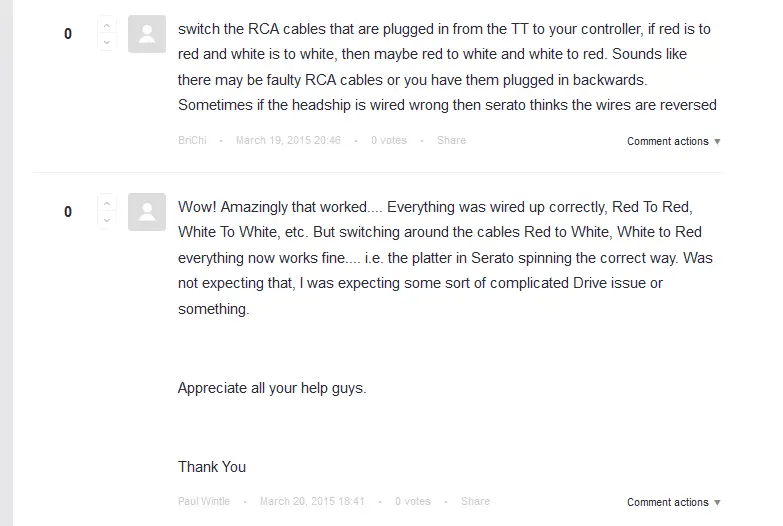 The conclusion
Unwanted backwards playback in Serato DJ can be caused by accidentally activating a reverse play keyboard shortcut on your computer, turning on the reverse playback from your DJ controller, and in case of DVS systems – by connecting the RCA cables going to your soundcard in reverse. Hope you've found your fix here, if not, don't hesitate to leave a comment with further questions. Rock on!
You might also like: How To Clean DJ Equipment? (Simply explained)