Virtual DJ jog wheel settings customization tutorial. If your jog wheel doesn't function properly or you are using an old DJ controller with janky mechanical jog wheels, at some point you may have been wondering how to modify jog wheel sensitivity in your DJ software. In Virtual DJ this is a matter of a few simple steps. Let us quickly dive into VDJ jog wheel settings and show you how to customize your platter control options to your liking in this short straight to the point tutorial.
The option to regulate your jog wheel sensitivity in VDJ software is located right in the main settings window, let's see how to access it.
How To Set Jog Wheel Sensitivity In Virtual DJ software?
First, go into Virtual DJ settings menu by pressing the little cog button in the top right corner of your screen.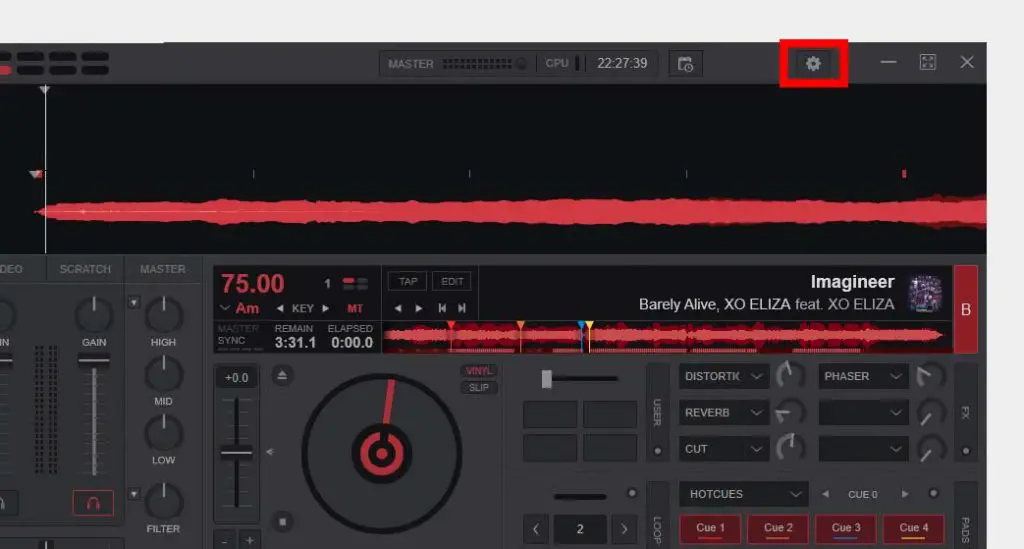 Them, go to the options tab on the left side of the window and start typing "jog" into the search bar.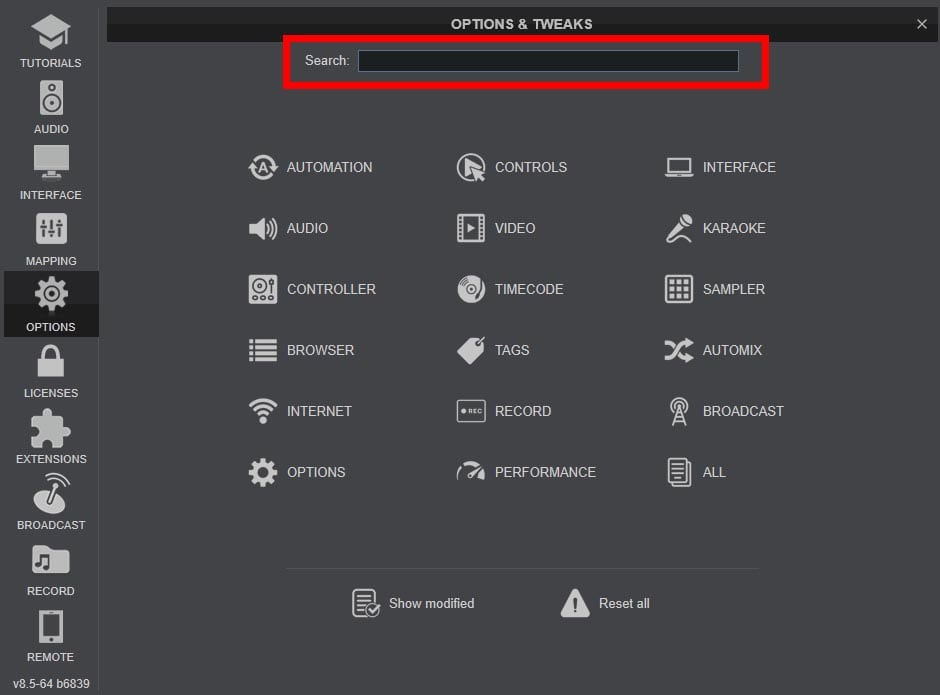 After that you should be presented with a few options that have to do with the way the software interprets the jog wheel movements on your DJ controller. The option of our interest is the "jogSensitivityScratch" one, which should be set to 1.0 by default.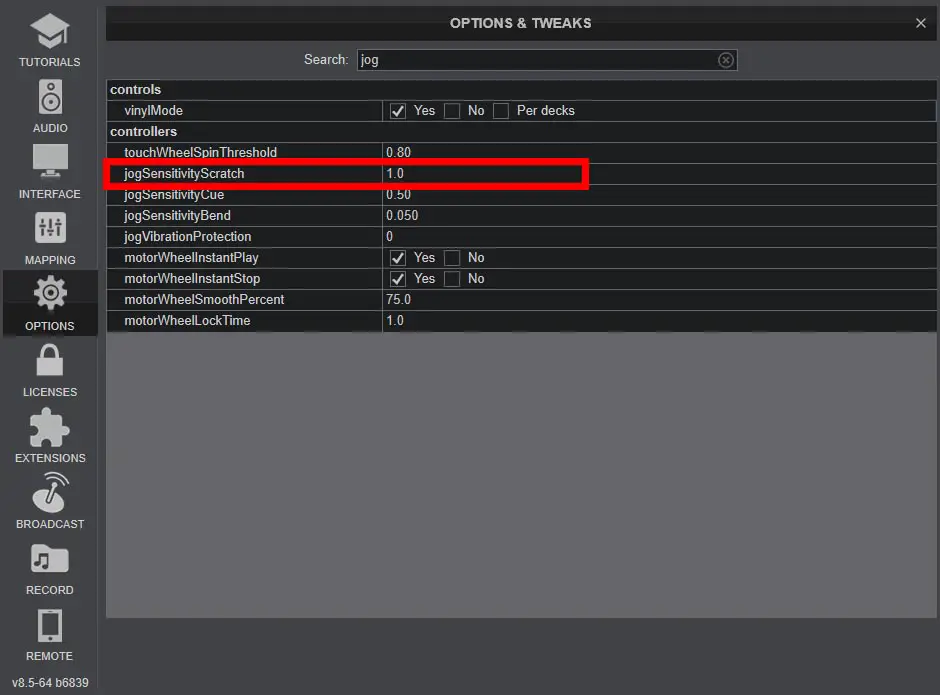 By making this number bigger you can tell your software to to translate small jog wheel movements into much bigger movement of the track loaded on your deck.
If you make this number smaller, you will decrease the jog wheel sensitivity which will cause slower movements of your track when the jog wheel is moved.
Keep in mind that for now, you cannot set the sensitivity of each jog wheel separately.
Feel free to experiment with different configurations, as you can always safely go back to the default value which is 1.0.
Other jog wheel control settings in Virtual DJ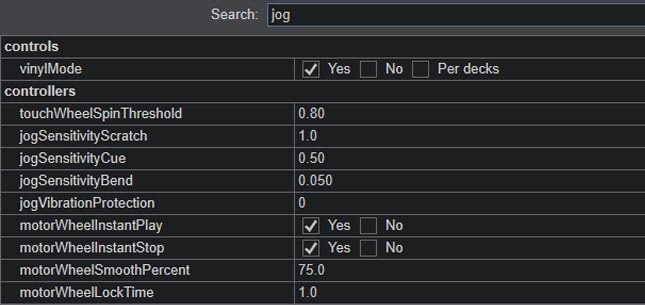 Jog wheel settings available in Virtual DJ are:
touchWheelSpinThreshold – this will set the threshold on which turning of the jog wheel will result in a backspin/forwardspin triggered by the software.
jogSensitivityScratch – this is the option that controls the scratching sensitivity.
jogSensitivityCue – will set the jog wheel sensitivity while cueing.
jogSensitivityBend – will set the pitch bending sensitivity (on a mechanical jog wheel sensitivity of your platter when the vinyl mode is off and the pitch bend mode is active, and on a capacitive jog wheel – sensitivity when you're moving the edge of the platter).
jogVibrationProtection – helps you if the jog wheel is moving your track when its not supposed to (for example when you are not touching the jog wheel and your track is moving, which may actually happen on some older DJ controllers).
Once again, currently there is no way to use different settings on each jog wheel separately. All of the parameters that Virtual DJ lets you modify affect both jog wheels on your DJ controller.
Feel free to play around with these options to achieve your desired result. In case you forgot what were the parameters you started from, here we list the default values you can always come back to:
touchWheelSpinThreshold: 0.80
jogSensitivityScratch: 1.0
jogSensitivityCue: 0.50
jogSensitivityBend: 0.050
jogVibrationProtection: 0
Conclusion
We hope this little guide helped you with adjusting the jog wheel sensitivity of your DJ controller to your liking and showed you what other nifty settings are available in terms of modifying your controller's jog wheel behavior.
Virtual DJ features a surprising amount of customization options which can be really handy for DJs that like to deep dive into all kinds of specific settings, DJs using additional non-standard DJ controllers and all you folks with older MIDI devices that often need additional configuration to function properly.
If you have any further questions don't hesitate to ask us in the comments down below. Rock on!
Check out also:
– Virtual DJ Software – New Vital Features You Didn't Know About
– Streaming Services Integration With Virtual DJ? (Quick and simple)
Main photo by: Andre Hunter