Is the Rane One worth it? Does it make sense to purchase it in the current year? What are the most popular and reliable alternatives to the Rane One? With the Pioneer DDJ-Rev7 out, the choice doesn't seem to be that straightforward anymore. Don't worry though, we'll answer all your questions and more. First let's take a look at a few of the most important features of the Rane One that can easily make it worth your attention.
Check out also: Rane FOUR vs. Rane ONE (Our Comparison!)
The motorized jog wheel platters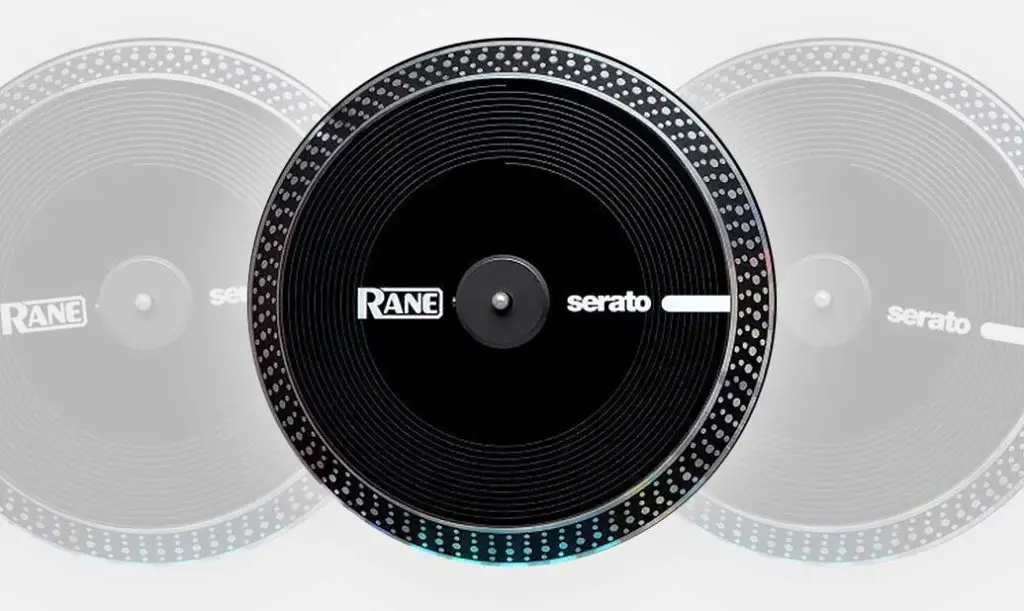 One of the main selling points of the Rane One, are its 7.2″ motorized jog wheel platters that emulate the vinyl mixing experience in a pretty accurate way.
The jog wheel platters on the Rane One feature a classic spindle in the middle which its rival – the Pioneer DDJ-Rev7 doesn't have.
What Is A Battle Style DJ Controller Layout? – Quickly Explained
On the Rane One, you also have the advantage of being able to completely disable the jog wheel motor, if you'd like to mix without the jog wheels moving.
Another huge advantage of the Rane One is that it makes use of small 7.2″ slip mats rather than slip rings which are the only option on the DDJ-Rev7. This can make eventual replacements with custom slip mats somewhat more simple.
Size & weight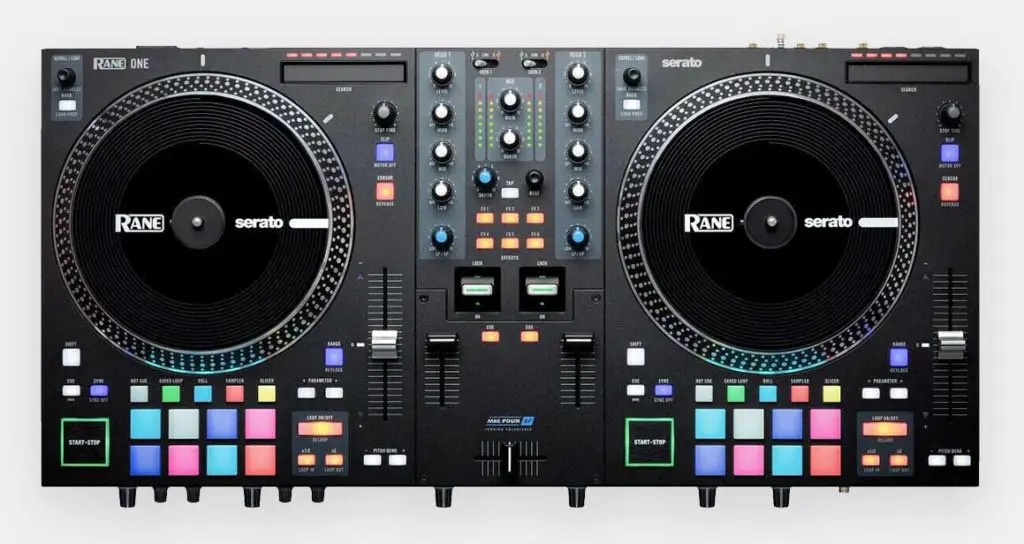 The Rane One weighs around 23 lb / 10 kg which makes it one of the heavier DJ controllers out there. Among other things, this has to do with its built-in power supply which in our opinion is a great advantage if you don't want to carry an additional power brick with you to all your gigs.
The size of the Rane One is another matter, and although its slightly smaller than say the Pioneer DDJ-Rev7 or the Pioneer XDJ-XZ (which are in a similar weight category), its still quite a chunky device that should ideally be paired with a quality travel case.
The overall build quality of the device is good, and its shell is really well made. You can expect it to serve you for quite some time if you handle it correctly. The price for the sturdiness of the device is (as always) the controller's weight.
The FX section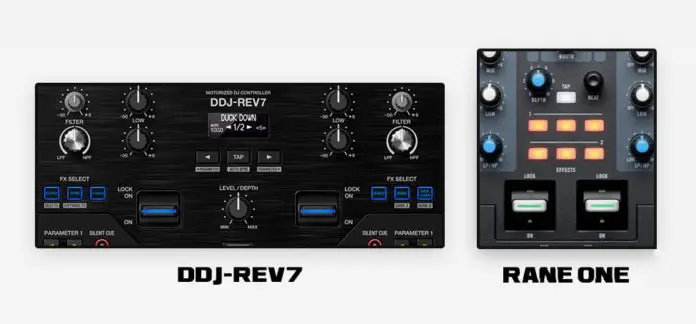 Rane One has the FX controls located in the middle of its mixer section. You get access to:
6 FX selection buttons (up to 6 FX can be active at once).
1 Beat parameter knob.
1 FX Depth control knob.
2 FX activation paddles.
The FX paddles on the Rane One can be engaged in hold mode while pressed down or locked in the on position when flicked up. This FX control scheme is widely appreciated both by scratch DJs and people who enjoy a different take on FX controls from the "classic" club standard Pioneer DJ FX strip approach.
Pioneer DDJ-Rev7 vs. Rane One (Ultimate Comparison)
Rane One is one of the few DJ controllers that feature the nifty FX paddle controls (the other ones that come to mind are for instance the Pioneer DDJ-Rev7 and the Numark Mixtrack Pro FX).
Unlike the Pioneer DDJ-Rev7 however, the Rane One doesn't feature on-board hardware FX. With the Rane One you can only utilize the audio FX your DJ software gives you access to.
Search strip feature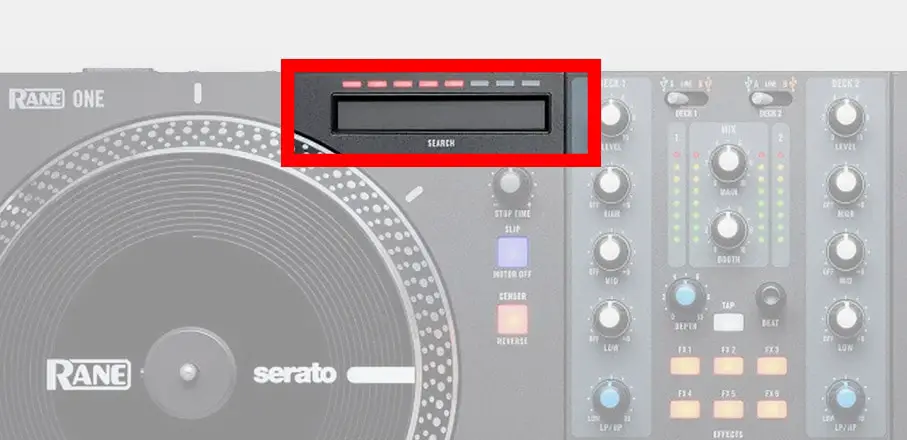 The Rane One has a nifty search strip on top of each of its decks. This search strip works in exactly the same way it does on DJ controllers such as the DDJ-SX2 or SX3 – it lets you quickly navigate and move through your tracks without having to rely on your computer mouse.
Just drag your finger across the search strip, and your virtual needle will move accordingly through the track loaded on the deck. In comparison, the Pioneer DDJ-Rev7 doesn't feature search strips at all.
An in-built power supply
As we've mentioned before, the Rane One features an in-built power supply on board. This is a pretty nice feature, as you don't need anything other than a generic power cable to power your device.
Not having to carry an additional power brick with you is a great advantage which the Pioneer DDJ-Rev7 for one, doesn't have.
Dual USB inputs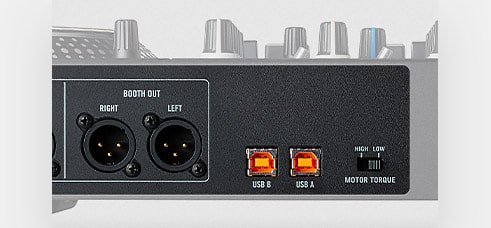 The Rane One has one more tactical advantage in store. As many professional DJ controllers (like the Pioneer DDJ-1000 for example), the Rane One features double USB inputs.
This feature can easily aid you with back-to-back mixes and help with seamless DJ changes in a live context. It's a really neat option to have, and its there.
Software compatibility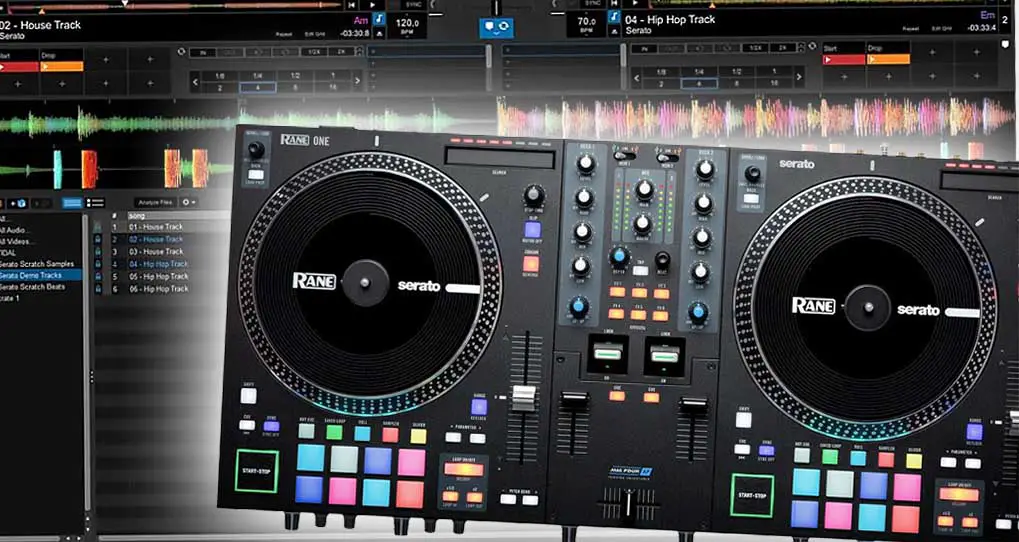 The Rane One is natively a Serato DJ Pro compatible controller. Luckily, it comes bundled with Serato DJ Pro, in a sense that it acts as a hardware unlock device for the Serato DJ Pro software.
Serato DJ Lite vs. Pro (12 Most Important Differences)
Keep in mind, that if you'd like to make use of the Serato DJ Pro DVS features, you would have to purchase an additional Serato DJ Pro expansion pack. Unfortunately, the DVS support is not a part of the base Serato DJ Pro software.
Above that, the Rane One is also officially compatible both with the Algoriddim's djay Pro AI software and Virtual DJ software. All of the above will work with both PC and Mac machines.
Rane One vs. Pioneer DDJ-Rev7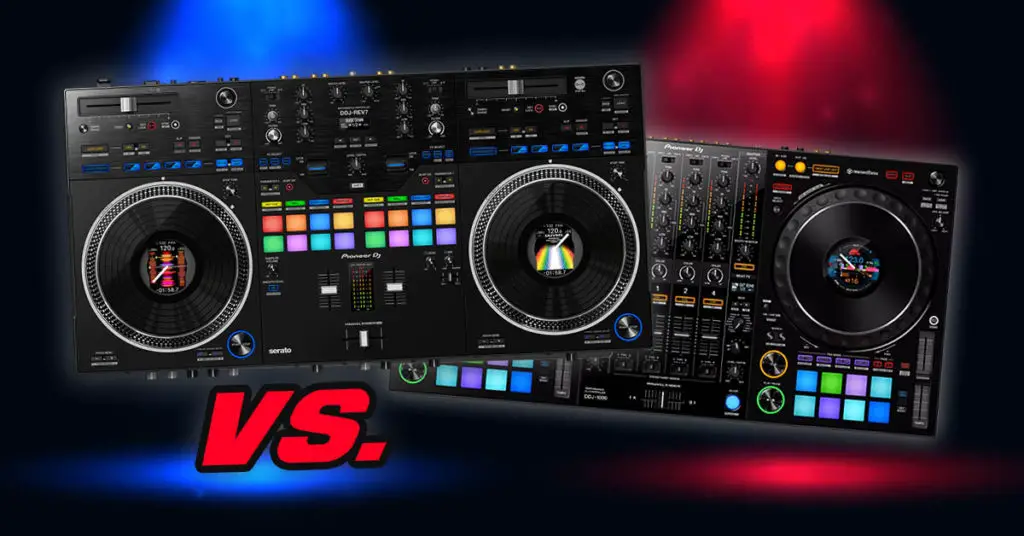 The main rival and the main alternative to the Rane One is the quite recently released Pioneer DDJ-Rev7 (check it out on Amazon here).
Pioneer DDJ-Rev7 vs. Rane One (Ultimate Comparison)
While these devices are pretty similar in terms of features, there are many substantial differences between them, and if you're seriously thinking about purchasing the Rane One, you really should compare these two beforehand.
Luckily we have a detailed and straight to the point comparison of these two DJ controllers, that goes over all their most important differences, similarities and lists all their pros & cons. You can check it out here: Pioneer DDJ-Rev7 vs. Rane One
The conclusion – is the Rane One still worth it?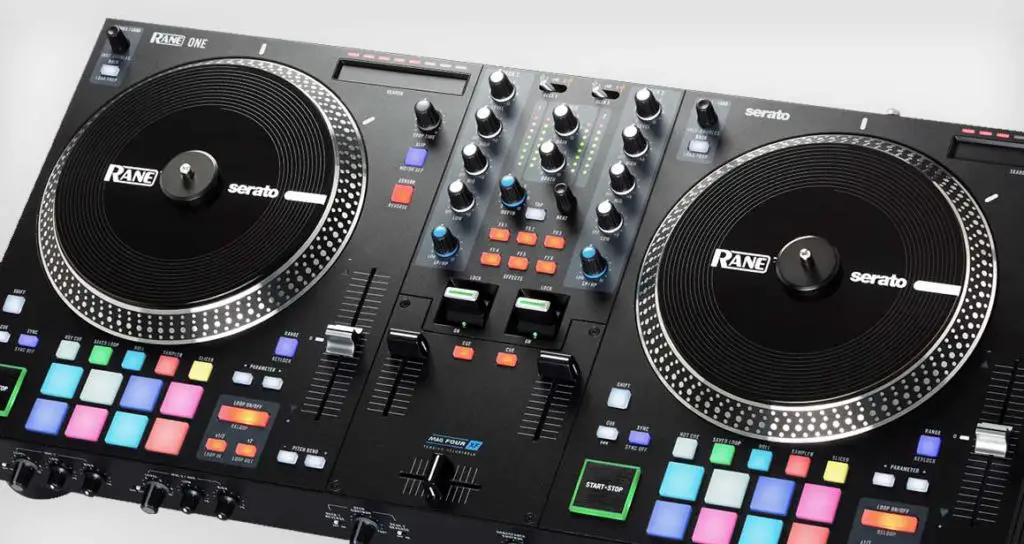 To sum it all up, if you're looking for a DJ controller that's perfect for scratch DJs, but is also a great device for traditional club DJs looking for the particular mixing experience that the Rane One can deliver with its motorized jog wheel platters and FX paddles.
The Rane One came out in 2021, and it's still a fresh, highly reliable and readily available device with an active community of daily users and reliable customer support from the Rane side. If you're thinking about it getting outdated soon, you don't have to worry.
Most DJ controllers get at least a few years of official support after their release, and the organic community support extends even further. In our honest opinion, getting the Rane One is still a very much viable option, but be sure to also check out it's rival we already mentioned a few time – the Pioneer DDJ-Rev7.
Should you get your Rane One this year?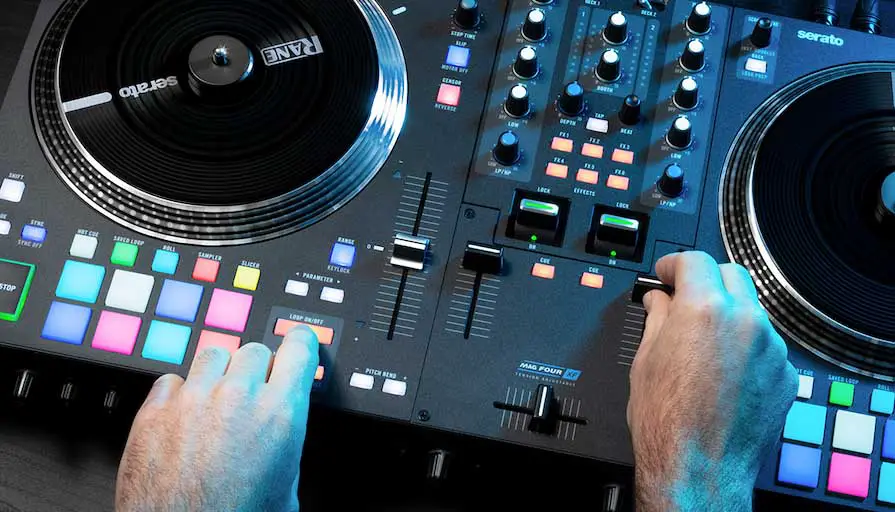 If you're debating whether or not you should get yourself a brand new Rane One, we strongly encourage you to also check out the new Pioneer DDJ-Rev7 which has essentially become the main rival of the Rane One the day it came out. It has many features that may be of interest to you if the Rane One has already caught your attention.
All in all, you won't be disappointed with the Rane One. While it's primarily targeting scratch DJs, it's more than usable in regular club mix contexts. The only real question here, is whether or not its control scheme seems to be the right thing for you.
We hope we helped you at least a bit! If you still have any questions regarding the Rane One, you can ask us anything in the comments down below. Rock on!
| Pioneer DDJ-Rev7: | Rane One: |
| --- | --- |
| | |
Pioneer DDJ-Rev7 on Ebay:
Rane One on Ebay:
Chosen for you: Pioneer DDJ-Rev7 vs. Rane One (Ultimate Comparison)