After you scratch and let go of the jog wheel there is more or less a second delay before the track starts playing again? When you take your hand away from the jog wheel platter the track starts with a short delay? This DJ controller issue is most commonly caused by three things:
1. You are using a DJ controller with non-touch sensitive jog wheels
In case of lower-end DJ hardware featuring an old type of non-touch sensitive or not pressure sensitive jog wheels this phenomenon is actually a common thing, and sadly there is not much that can be done about it.
This happens because older entry-level controllers with simple jog wheels that aren't able to detect whether you're touching the top of the platter or not, don't give your DJ software any way of telling when you actually let go of the controllers jog platter after moving it.
Some older types of jog wheels are only able to detect the forwards and backwards movement of the jog wheel – not if your hand is actually touching the platter!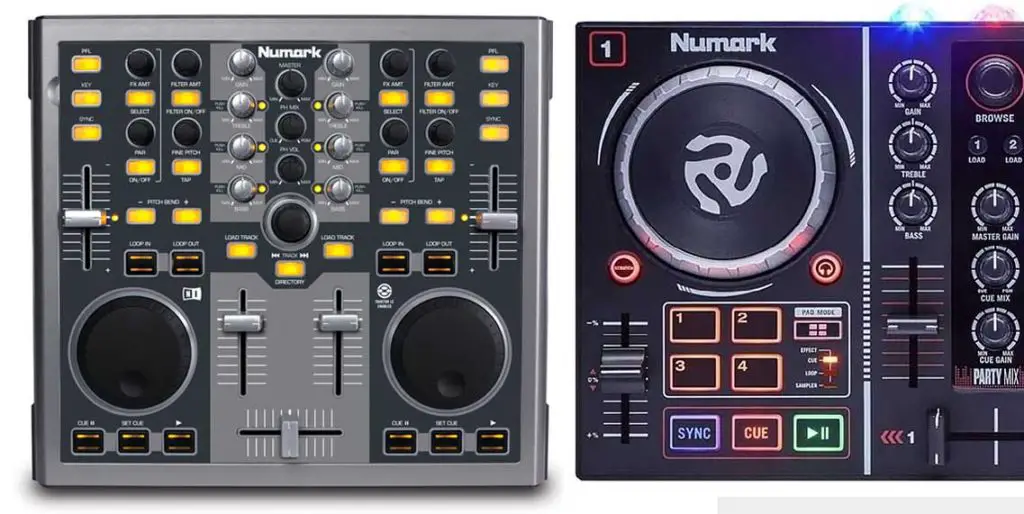 A good example of such a controller would be a long discontinued Numark Total Control. When it comes to more recent DJ controllers featuring this kind of jog wheels, Numark Party Mix (the very first one) comes to mind.
As the hardware on these types of older DJ controllers sends the signal from the jog wheel to the software only when its moving forwards or backwards, the only way the software can actually know when you let go of the platter is to wait a short while (usually around half a second) and then check if the jog wheel is sending any signals to the software.
If no forwards/backwards movement signals are sent, the software resumes the track playback again. This short second where the software is checking for the jog wheel's movement is that very second that comes off as an annoying delay that makes scratching on these kind of DJ controllers nearly impossible.
How To Set Jog Wheel Sensitivity In Virtual DJ (VDJ Jog Wheel Settings)
This phenomenon on these kind of DJ controllers also makes "holding" the jog wheel in place (and therefore stopping the track) impossible. If you try to hold your hand motionless on an old type of jog wheel without a capacitive surface, the track will simply continue playing as the software will assume that you've let go of the platter because it has stopped moving. This makes vinyl-style pre-cueing (holding the jog wheel motionless and then releasing it on beat) not achievable with these kinds of hardware.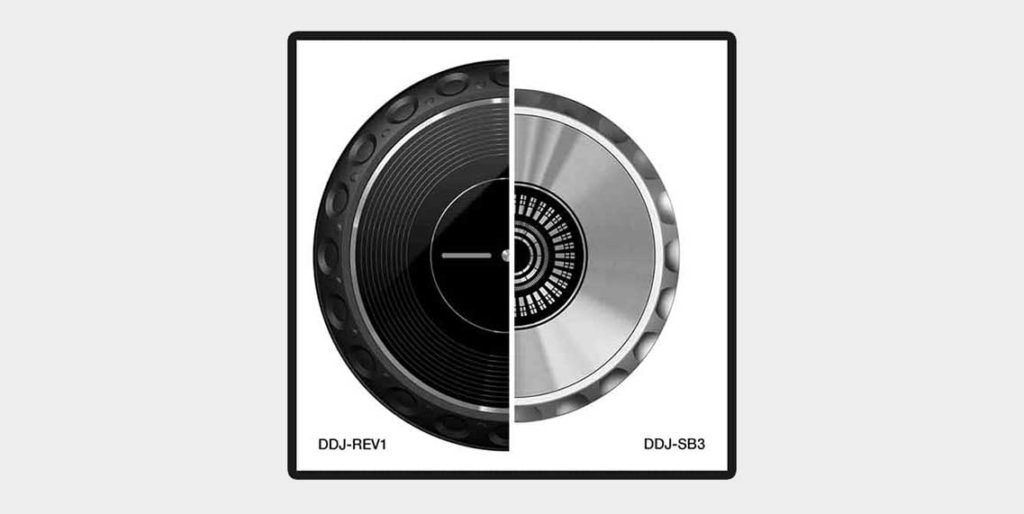 Newer DJ controllers with capacitive jog wheels (like DDJ-SX series) or advanced mechanical jog wheels (such as the Pioneer DDJ-1000) detect not only when you're moving the jog wheel forwards or backwards, but also detect whether or not your fingers are touching the platter. This makes them feel at least a bit more like an actual vinyl record, although the experiences are still way apart.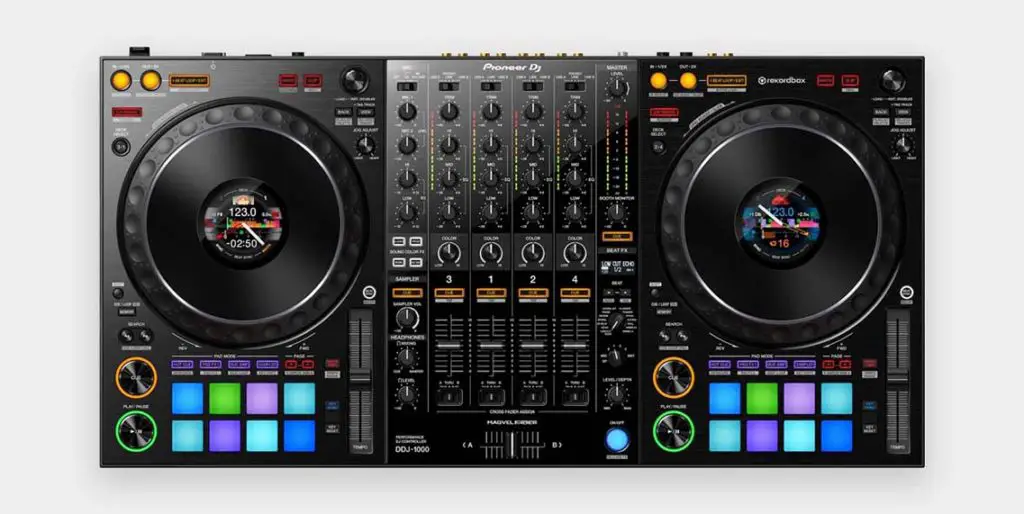 Capacitive jog wheels let you do that with the use of their touch-detecting surface and modern mechanical jog wheels use simple pressure sensors under the platter to achieve the same effect.
Quick fix recap: Make sure that your DJ controller model is able to detect your fingers touching the jog wheel's surface to begin with.
2. Hardware induced audio delay
There might be also another cause for this kind of odd behavior. It's possible that you're using a modern capacitive or mechanical jog wheel and still you're experiencing this kind of delay after letting go of the platter.
This might be caused by audio latency that is caused either by your DJ software, or by lack of processing power.
The audio latency in any music software depends on your computer's processing power – colloquially speaking, the faster your computer is, the less latency you can experience when processing live audio. Of course this also depends on your DJ software settings and capabilities, and on other things like your operating system, currently active applications and so on.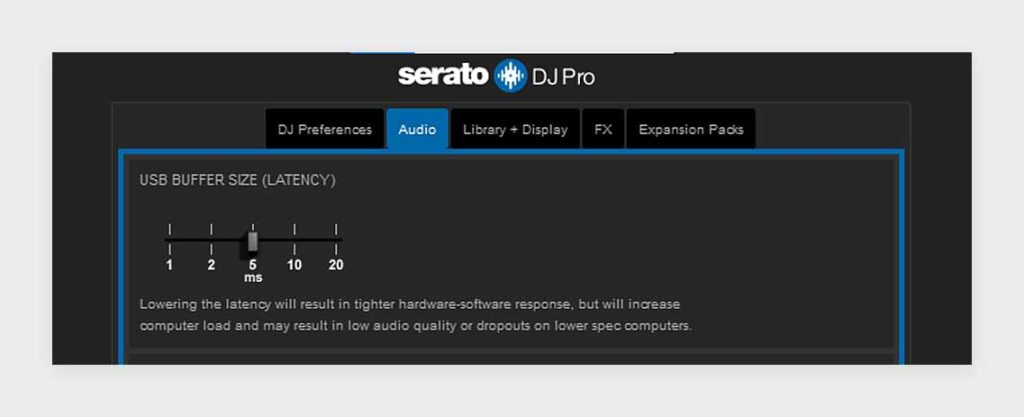 Whatever kind of DJ software you're using, somewhere in the settings you will find audio latency settings that enable you to either set a lower audio delay at the cost of system resources (processing power) or a higher audio delay to give your hardware a breather. The audio delay (latency) will most likely be displayed in milliseconds (ms).
Serato DJ Playing Backwards / In Reverse – How To Fix
If your hardware lacks processing power and you will choose a very small audio latency setting, you will most likely run into the problem of audio crackling – that is audio artifacts that make the audio output distorted. To fix the audio crackles you simply have to lower the latency setting.

Generally this small gap between letting go of the jog wheel platter and the continuation of the audio playback can be caused by a high latency setting. The fix here would be setting the latency to a lower value (if only your hardware lets you).
Quick fix recap: Set the audio latency in your DJ software settings to a lower level.
3. Controller firmware problems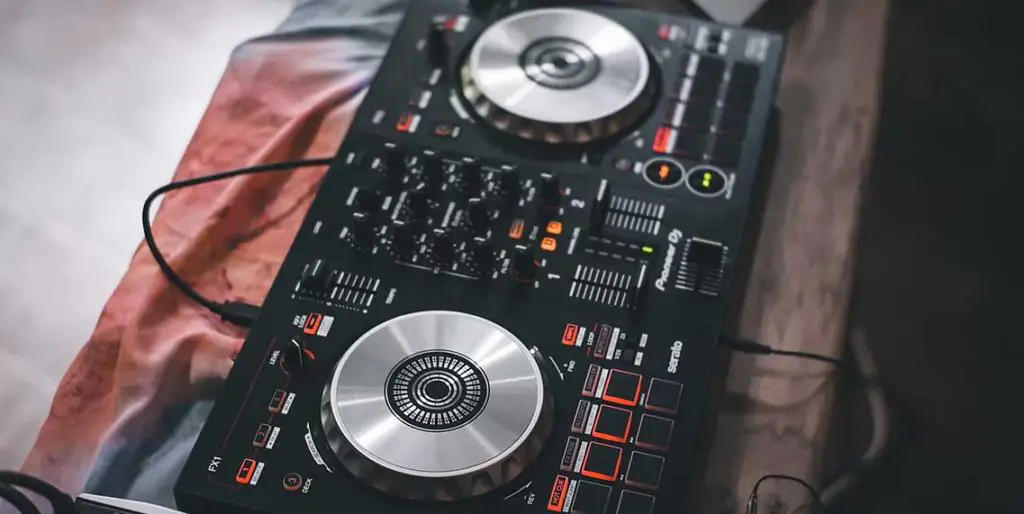 On some rare occasions this issue might be connected with outdated DJ controller firmware. If everything else fails, you should try and update your controller's firmware. You can do this by visiting your DJ controller's manufacturer website and searching for firmware update instructions for your particular device.
Quick fix recap: Try updating your DJ controller's firmware.
The conclusion
If neither of these fixes worked for you, there is a chance that you might be experiencing problems on the hardware level – which would mean that your issue cannot be solved without taking your controller apart (preferably by a qualified service specialist).
Before sending your DJ controller for servicing its a good idea to search the internet a bit more using additional search queries that include your exact controller name. You might find some simple fixes for your particular model that you weren't able to find before. If you have any questions, don't hesitate to ask in the comments below. Rock on!
Check out also: How To Set Jog Wheel Sensitivity In Virtual DJ (VDJ Jog Wheel Settings)