How to choose a disco ball for your venue? What do you need to get your disco ball up and running? Where can you actually buy quality disco balls? The little classic mirror ball gadget has been used in nightclubs since early 1920's and it's a must have for almost every night club and venue for that classic retro vibe. Let's see what should you look out for when getting one and where can you buy quality modern disco balls that will work for you!
[this article features Ebay & Amazon affiliate links]
When did disco balls appear first?
Disco balls were invented in 1920's, but gained real popularity later on throughout the 60's, 70's and 80's, appearing mostly in nightclubs, music clubs, discotheques and other kinds of music venues. A disco ball can even be briefly seen in the famous movie Casablanca by Michael Curtiz from 1942!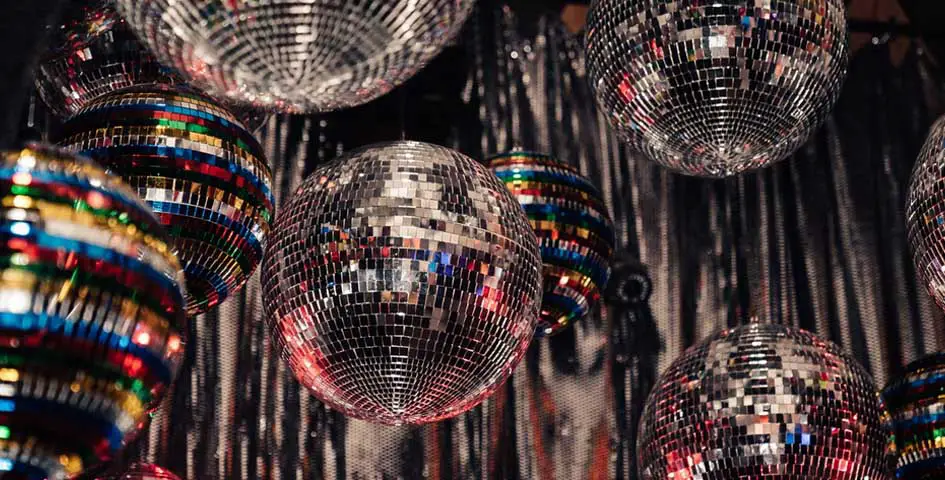 Since then, a disco ball has been a symbol that evokes all the things connected with broad nightlife culture and music entertainment venues. And it's definitely a must have if we're talking about classic vintage style dancefloors!
Check the size
Disco balls come in various different sizes. It's important to thoroughly check your chosen disco ball size before the purchase, as photos on online marketplaces can be often misleading when it comes to showing real size of the products.

Make sure that you know how big the disco ball you're ordering is, to make it a perfect fit for the room you plan to place it in.
Check the quality
As with every product, disco balls are manufactured with different level of attention to detail during the production process. Some cheaper disco balls may for example feature sharp edges on the reflective tiles, misplaced tiles, or visible gaps between them that make the whole thing look janky.
The best way to assess the quality of an item on an online marketplace is to refer to the user reviews. Search for the reviews which feature detailed photos of the actual product so that you can decide if the manufacturing quality is good enough for you.
Get a motor
Most of the disco balls don't come bundled with a rotation motor by default. You will need that to get the ball spinning when you place it in your designated room. Luckily there are many remote controlled slow spin motors specifically designed for disco balls, and many of these are readily available on Amazon.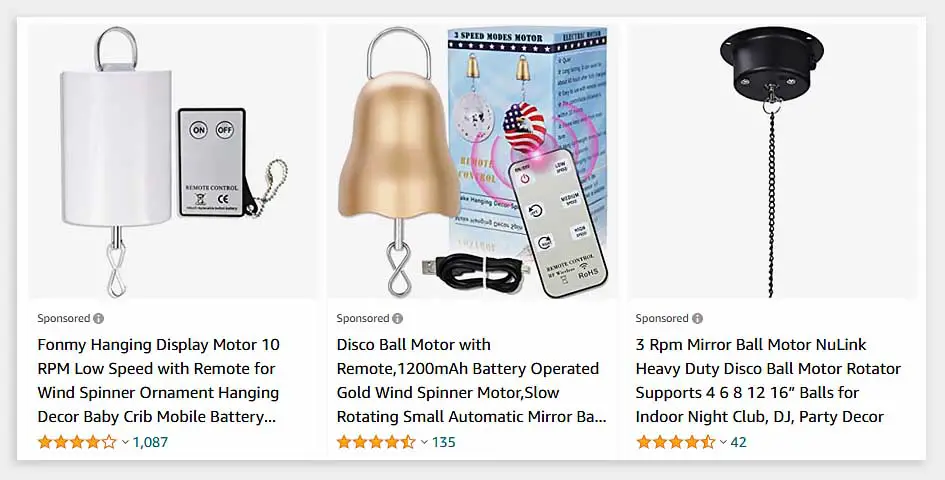 You also need a disco ball spotlight
A disco ball on its own doesn't really work that well. Sure it will reflect all the light that touches its surface, but disco balls are traditionally used with a bright spotlight that's pointed straight at them for best effect.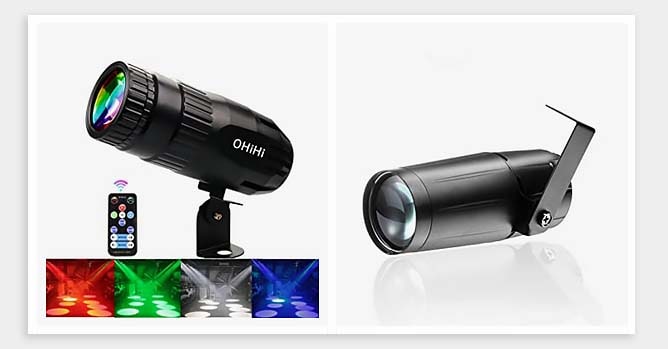 Remember to put the spotlight in a high enough place, so that the people at the venue or in the hall won't obstruct the light beam lighting up the disco ball when moving around. Ideally, the spotlight should be placed on more or less the same height as the disco ball.
Where can you get quality modern disco balls?
Amazon.com has a huge selection of disco balls from different trusted vendors, check out this wide selection here.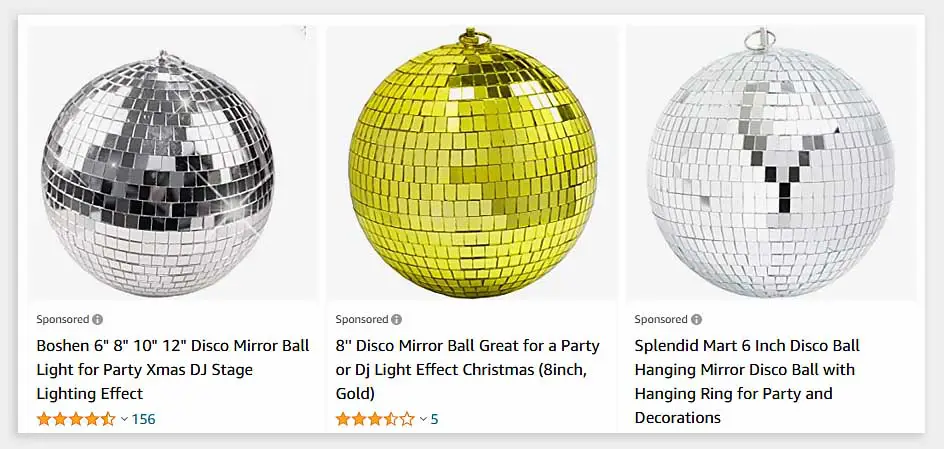 The conclusion
Disco balls have been widely used throughout all kinds of music venues, night clubs and entertainment establishments for almost 100 years! This little and surprisingly cheap party gadget is now an established symbol of nightlife and will definitely go well with your performances no matter the genre you're spinning. Go ahead and get yourself one! Rock on!
Check out also:
– 8 Best Top-Notch DJ Controllers You Can Get This Year!
– How To Jumpstart Your DJ Career – 8 Valuable Online Promotion Tips
– 5 Best Pioneer DJ Controllers For Beginners – Which one should you choose?
Main article photo: Vale Zmeykov