In the beginning of 2021, a brand new official edition of the well known Pioneer DDJ-400 entry-level DJ controller has dropped – Pioneer DDJ-400 D4DJ Happy Around Edition, or officially – Pioneer DDJ-400-HA. Is it still available? Where can you get it? How many were made? Let's take a closer look.
[this article features Ebay & Amazon affiliate links]
The Pioneer DDJ-400 model re-skin – DDJ-400-HA based on a popular Japanese franchise D4DJ (Dig Delight Direct Drive DJ), features a rather simplistic white-orange re-skin that's overall tasteful and eye catching.
Pioneer DDJ-400 In This Year – Is It Still Worth It? (Let's Find Out!)
The color scheme will easily please both fans of the franchise and people who aren't really into overly flashy anime style DJ controller skins.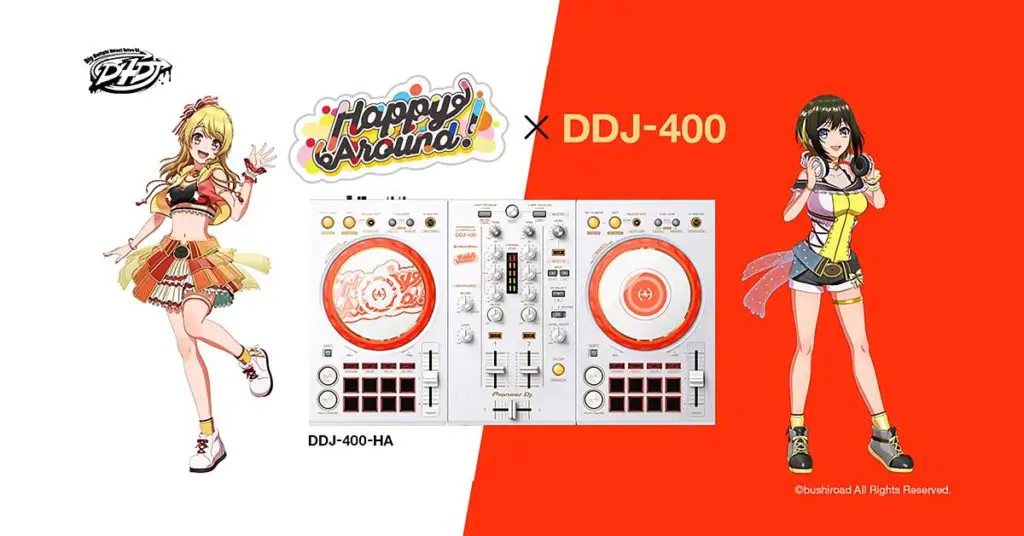 DDJ-400-HA besides having a bright white orange finish, also features the Happy Around logo symbol both on the mixer section and the left jog wheel.
Interesting minimalistic design of this vibrant re-skin brings to mind among others, the Pioneer DDJ-FLX6-W – a recent white-blue re-skin of the Pioneer DDJ-FLX6.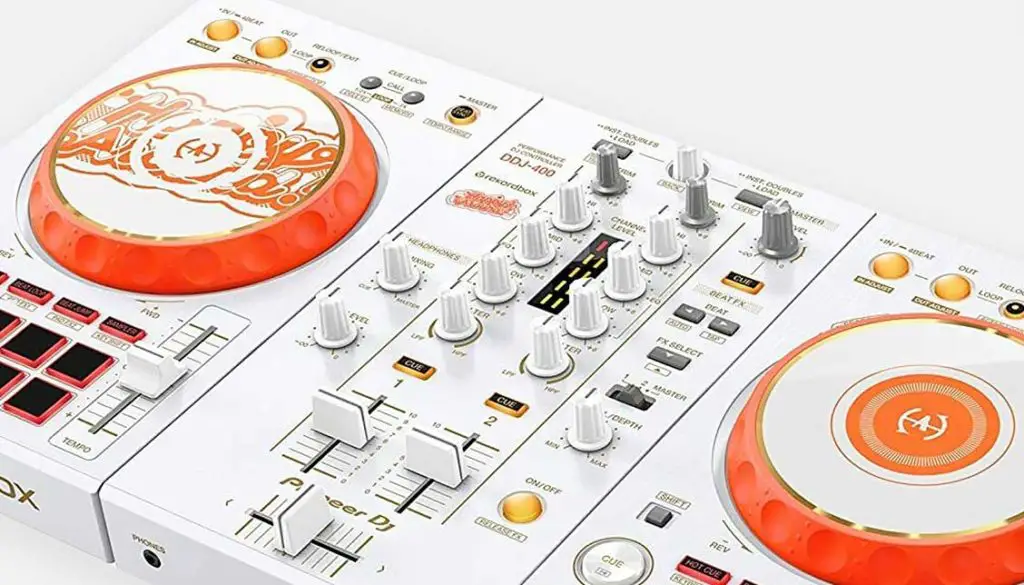 There are no technical differences between the original Pioneer DDJ-400 and its DDJ-400-HA re-skin. The functionality of both units is exactly the same.
DDJ-200 vs. DDJ-400 (Which Is Better For You?)
While this edition of the ever-famous Pioneer DDJ-400 is a little bit pricier than the regular default black-finish version as it's originally meant for the Japanese market, it's certainly worth it if you're a hardcore fan of D4DJ, Happy Around franchise, or rare Japanese culture related collectibles in general! We bet that fans of the D4DJ First Mix anime series will be even more pleased with it!
Because this re-skin was distributed as a limited edition, only 1500 units were produced, and it was aimed just at the Japanese market, you need to hurry up if you want to get yourself one!
Luckily, as of now, there still are a few of them available out there on Ebay – both used and new – check them out if we got your interest!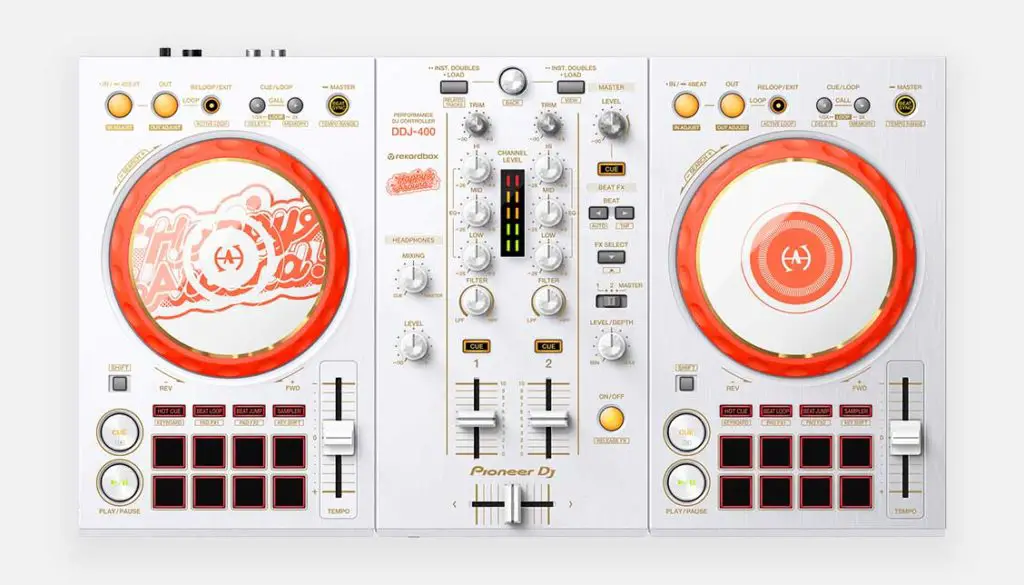 We've came across a nice unboxing video of the DDJ-400-HA made by Kapsyz over on YouTube, give it a watch if you're interested!
If you want to know more about the Pioneer DDJ-400 itself, we recommend you snoop around our website for a bit – we've got quite a lot of information about this nifty piece of gear, and much more!
If instead, we got you interesting in DJing overall, feel free to check our articles aimed specifically at beginners – one of them even explaining all the functions and features of a typical DJ controller from the ground up and in detail – DJ Controllers Explained! (What Do All These Buttons Do?)
For more information on the D4DJ franchise you can refer to this Wikipedia article, or the official D4DJ website (if you know Japanese).
Pioneer DDJ-400-HA on Ebay: