Pioneer DDJ-400 vs. DDJ-FLX4. With the swift arrival of the new Pioneer DDJ-FLX4 on the DJ gear market, and the discontinuation of the ever-popular Pioneer DDJ-400 which the FLX4 is aiming to replace, the most important question is: should you get rid your old DDJ-400 in favor of the newer model? Would the replacement really be worth it? Luckily we're here to provide you with a detailed comparison between the Pioneer DDJ-400 and the DDJ-FLX4. Read on!
[this article features Ebay & Amazon affiliate links]
Main features comparison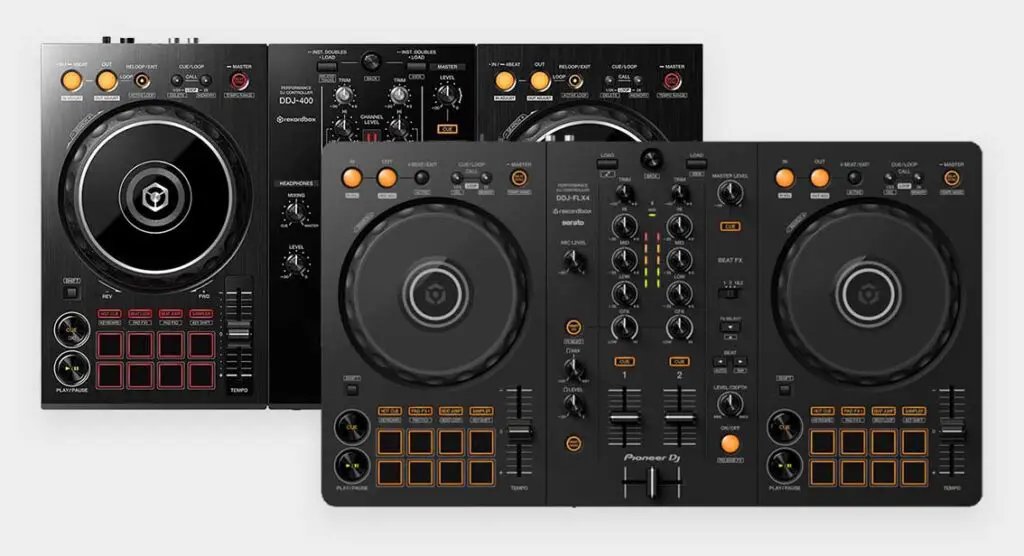 The Pioneer DDJ-400 and DDJ-FLX4 are somewhat close when it comes to what they offer in terms of features. FLX4 offers quite a few new creative solutions such as the Smart CFX or Smart Fader effects, and its visual design is quite a bit different from the plain black outer casing of the DDJ-400.
In general, as the price of both units is currently pretty close, getting the DDJ-FLX4 seems to be a better idea for a few additional features that it offers, and presumably for longer official hardware support.
Another thing is, that the Pioneer DDJ-FLX4 supports both Rekordbox and Serato DJ software, and moreover, it will soon also have official support for quite a few Android and iOS DJ apps. This isn't the case with the DDJ-400, which will officially only work with Rekordbox (and is also supported by Virtual DJ).
Because the devices do not differ by much in terms of the mixing-related features though, the upgrade from the DDJ-400 to the FLX4 might not be the best idea if you're already a a happy owner of the older 400.
Is the Pioneer DDJ-400 discontinued?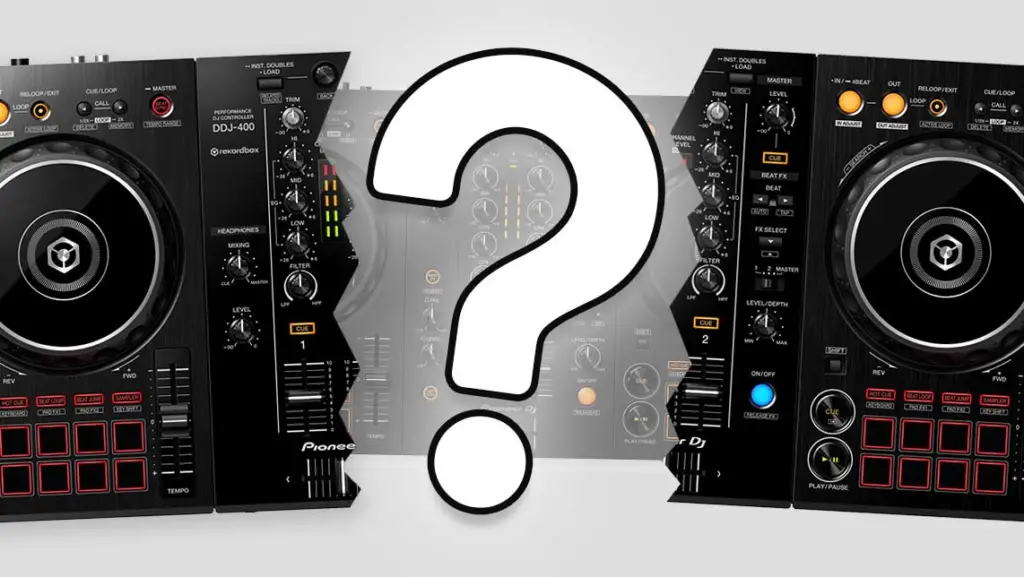 Yes, the Pioneer DDJ-400 was recalled by Pioneer in late 2022 and is now officially deemed a legacy product. The controller has been moved to the archive section on the Pioneer DJ website and new units are no longer being produced.
More on that here: Is Pioneer DDJ-400 Discontinued? (What's Next?)
With that said, if you own or plan to purchase a new DDJ-400, you have to keep in mind that it will become more scarce as the months go by, and you can't count on it being supported for much longer in terms of official software updates and hardware service.
The Pioneer DDJ-FLX4 is the official replacement for the DDJ-400, and it carries over all of the functionalities of its predecessor while adding some more interesting solutions to the device's feature set.
If you're still interested in getting yourself a new Pioneer DDJ-400, you can either search for the leftover units at your local music equipment stores, or attempt getting one second-hand (for example over on Ebay).
All in all, while the DDJ-400 has been commissioned, it's still a really capable and feature packed entry-level device that might be worth looking at if you find it at a good price.
If you want to know more about getting a new Pioneer DDJ-400 in the current year, check out this article, you might find it helpful: Pioneer DDJ-400 – Is It Still Worth It? (Let's Find Out!)
Where does the DDJ-FLX6 stand?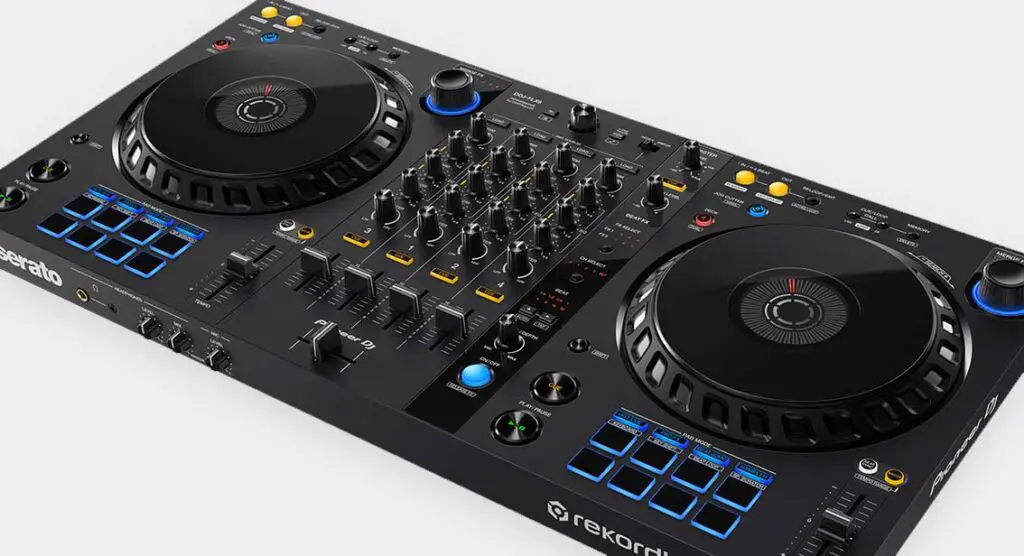 Pioneer DDJ-FLX6 is a 4-channel entry-level DJ controller released back in November 2020. It's the first Pioneer DJ controller from the FLX series, released two years before the FLX4. It's known from its quite affordable price and two somewhat gimmicky features, namely the two Merge FX knobs and the Jog Cutter scratch automation functionality.
How does the Pioneer DDJ-FLX6 compare to the DDJ-FLX4? Well, first things first the FLX6 is a larger, 4-channel DJ controller with full-size capacitive jog wheels, and the FLX4 is much smaller, featuring 2 mixer channels and jog wheels which size can be best compared to the ones present on the DDJ-400.
Check out our detailed comparison of these here: Pioneer DDJ-FLX4 & The DDJ-FLX6 (Full Comparison!)
While their general feature sets don't differ that much, their form factor does. In general it's up to you whether or not you'd like to have this kind of entry-level feature set on hand in a smaller, newer and somewhat more portable device (the Pioneer DDJ-FLX4) or in a slightly larger and more professional-esque form (the older Pioneer DDJ-FLX6).
Remember that the older FLX6 is also missing the CFX effects and the Smart Fader function which are present on the FLX4.
And here is our in-depth review of the Pioneer DDJ-FLX6 if you're interested in that: Pioneer DDJ-FLX6 – DJ Controller Overview
DJ software compatibility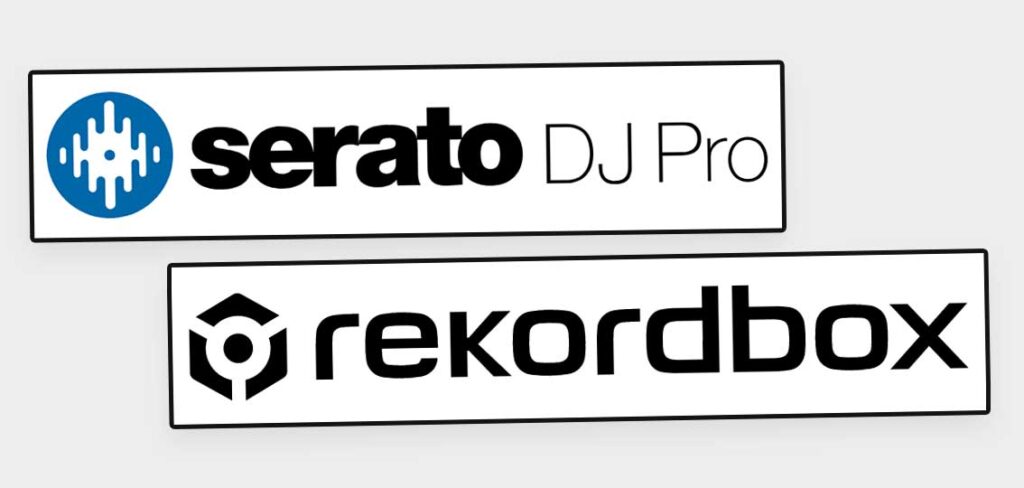 In terms of the software compatibility these devices are a bit different (and the DDJ-FLX4 comes off as a somewhat more versatile one).
The Pioneer DDJ-FLX4 is first and foremost compatible both with Rekordbox and Serato DJ software. It unlocks full versions of Rekordbox, and allows you to use Serato DJ Lite once it's plugged into the your computer. If you'd like to use Serato DJ Pro however you will have to do a paid software upgrade.
Here you can read much more about the main differences between the two versions of Serato DJ software: Serato DJ Lite vs. Pro (12 Most Important Differences)
This is quite notable, as currently there aren't many DJ controllers that are able to support both Serato and Rekordbox. If you're interested in a few devices that do give you that possibility, check out this neat list that we made: 5 DJ Controllers Compatible With Both Serato & Rekordbox.
Moreover, the FLX4 also will support Virtual DJ in the near future judging by the information we were able to gather from official Virtual DJ forums.
Yet another great news is that the Pioneer DDJ-FLX4 is said to be fully compatible with the upcoming Rekordbox DJ performance app which will be released somewhere in 2023.
The older Pioneer DDJ-FLX6 unlocks and supports both Serato DJ Pro and Rekordbox but has much better affinity with the latter (mainly in terms of audio the FX controls).
When it comes to the Pioneer DDJ-400, it officially supports Rekordbox DJ and can also work with Virtual DJ reasonably well. Currently there is no way to use the DDJ-400 with Serato.
Both DDJ-400 and FLX4 will unlock the full versions of Rekordbox when plugged into your computer, but only the FLX4 will also work with Serato DJ Lite (and Pro if you decide to upgrade).
Price and availability
Pioneer DDJ-FLX4 and DDJ-FLX6 is in general readily available both at official resellers stores and the official Pioneer DJ store over on Amazon. The Pioneer DDJ-400 you can find on Ebay, however it's no longer available on Amazon after its discontinuation. You can check their current prices using our links down below.
Device:
Pioneer DDJ-FLX4
Pioneer DDJ-400
Photo:
Price:
– Check price on Amazon
– Check price on Ebay
– Check price on Amazon
– Check price on Ebay
Mixer Channels:
2
2
Dedicated software:
Serato DJ Pro, Rekordbox
Rekordbox
Audio FX:
Beat FX, CFX, Pad FX, Smart Fader
Beat FX, Pad FX
Finish:
Dark grey, matte
Black, half-matte.
Pioneer DDJ-FLX4 vs. DDJ-400 – price & availability.
Pros & cons
And here is the quick recap of everything that's been said, in the form of a list of all the most important advantages and disadvantages of both the devices.
Pioneer DDJ-FLX4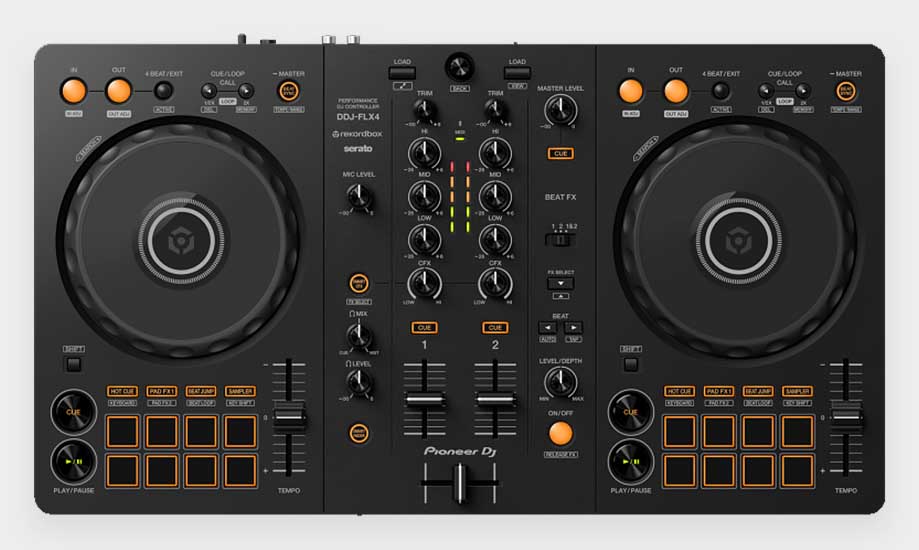 Pros:
Quite an original addition of FLX4-exclusive features – the Smart CFX and the Smart Fader.
Official out-of-the-box support for both Rekordbox and Serato DJ.
The Rekordbox DJ performance app is coming soon, and it will be compatible with the FLX4.
An updated chassis color scheme in the style of the previously released DDJ-FLX6.
Cons:
The Pioneer DDJ-FLX4 shares most of its cons with the DDJ-400 because of their numerous similarities.
Half-size pitch faders, small plasticky performance pads and the build quality of the mixer knobs are the most noticeable ones.
Pioneer DDJ-400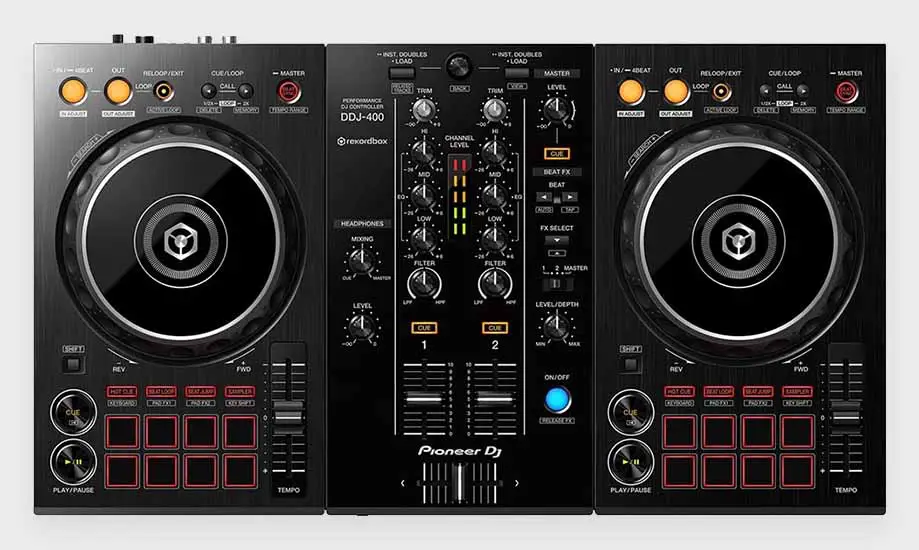 Pros:
Can be found cheap second hand and there are lots of used units in great condition available.
Some people prefer the classic black finish instead of the graphite-like matte finish on the FLX4.
Cons:
The DDJ-400 has been discontinued in late 2022.
Features only the basic Beat FX and Pad FX functions when it comes to audio effects.
The verdict – Should you get a new DDJ-FLX4?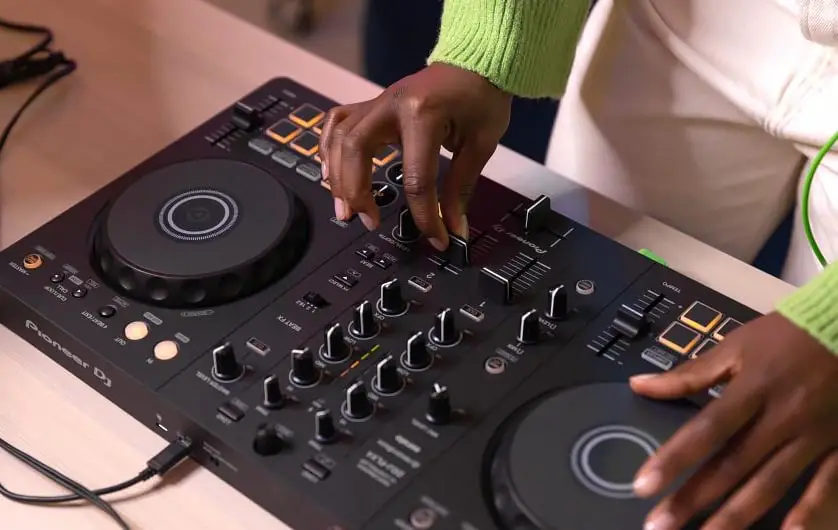 So, is getting a new Pioneer DDJ-FLX4 worth it? Should you upgrade from your DDJ-400? Our take on that is as follows: while the new and updated DDJ-FLX4 is certainly the better option if you don't own an entry-level DJ controller just yet, if you do own a DDJ-400, it might not be worth to swap it for the FLX4 if you don't exactly need the new Smart CFX, Smart Fader features and the updated looks which are the main selling point of this device.
While you won't be disappointed with any of these, we'd advise you to go for the Pioneer DDJ-FLX4 if you're currently planning to purchase your very first DJ controller.
Check out also: Pioneer DDJ-FLX4 & The DDJ-FLX6 (Full Comparison!)