If you're considering getting yourself a brand new Pioneer DDJ-Rev7 you may have some questions regarding the features of this battle style layout DJ controller. This article encompasses some of the most frequently asked questions about the Rev7 and is based on the most popular queries searched by DJs who plan to get one of these devices. Give it a read before buying!
[this article features Ebay & Amazon affiliate links]
Are there any replacement slip rings available for the DDJ-Rev7?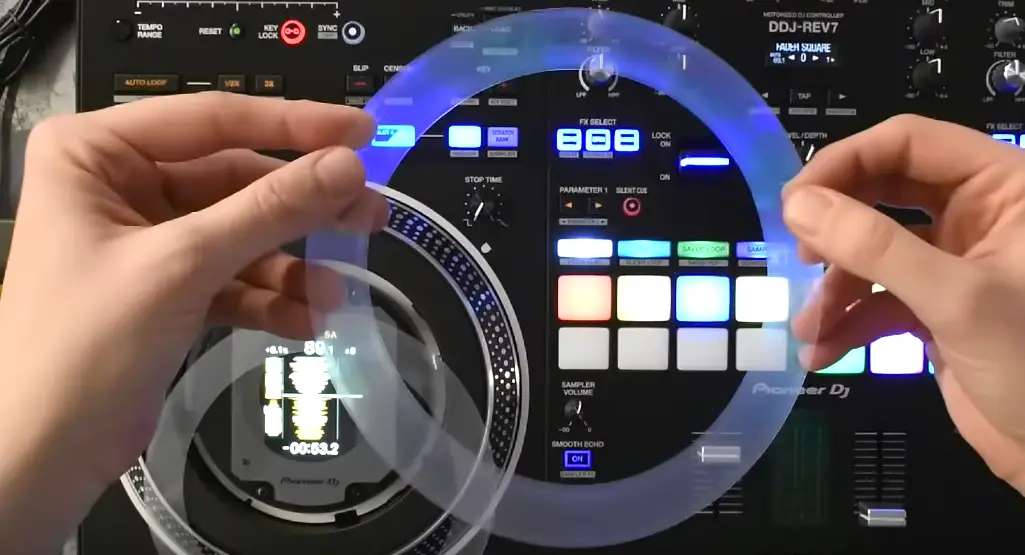 As far as our information goes, there are currently no official Pioneer DJ released replacement slip rings for the DDJ-Rev7 available for purchase.
While no replacement slip rings are being sold by Pioneer DJ officially, knowing their dimensions you could try and prepare the replacements by yourself, plus there may be a possibility to replace them at a local Pioneer DJ repair service.
Remember, always consult the hardware manual before making even small repairs like this so as not to void your warranty.
New Pioneer DDJ-Rev7 – DJ Controller Detailed Review
Why can't I hear the audio FX affecting the sound in my headphones on the DDJ-Rev7?
According to the official Pioneer DJ DDJ-Rev7 FAQ, some of the hardware FX on the DDJ-Rev7 won't affect the headphone cue output and that sadly cannot be changed.
You won't hear the following FX affecting the cue output in your headphones:
Echo
Time Sweep Echo
Ducking Echo
Echo Out
Spiral
Helix Out
Delay
Reverb
Duck Down
Dub Echo
These FX will be heard on the master output just fine, you just won't be able to hear them when your cue mix knob is set all the way to the "cue" side.
Can you still use the Serato software FX with the DDJ-Rev7?
Although the Pioneer DDJ-Rev7 already features 23 quality hardware FX, you can just as well make use of the Serato software FX using this controller.
To do so, simply just press the shift button together with the Spin FX and you will be able to choose from the wide selection of Serato DJ software FX and control them using DDJ-Rev7's FX paddles.
Does the Pioneer DDJ-Rev7 feature a built-in power supply?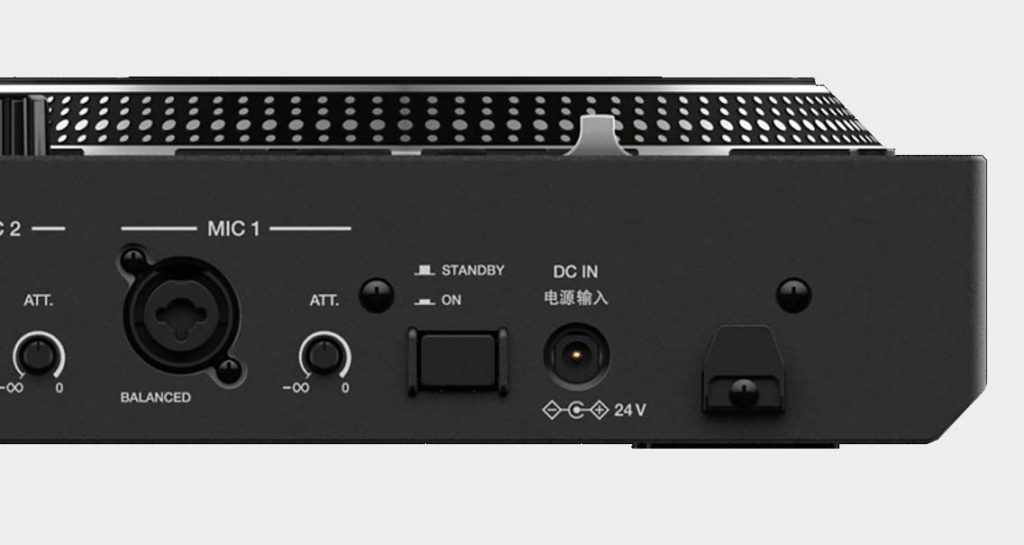 Sadly, unlike the Rane One, the Pioneer DDJ-Rev7 does not feature a built in power supply. You have to rely on the external power brick that is included with your controller for powering your device.
This is a minor inconvenience, however for a device in this price range it would be good to see an in-built power supply which can be far more practical in some scenarios.
How much does the DDJ-Rev7 weigh?

The Pioneer DDJ-Rev7 weighs around 24 pounds, so around 11 kg.
Compared to other larger devices such as the Pioneer XDJ-XZ (29 pounds / 13 kg) or the Denon DJ Prime 4 (21 pounds / 9.5 kg) this device is definitely on the heavier side, which is expected when it comes to a flagship model with motorized platters.
Although the DDJ-Rev7's weight is almost the same as the Rane One's weight, you need to add the power brick's weight into the comparison (Rane One's power supply is built into the controller).
Can you use the Pioneer DDJ-Rev7 with Rekordbox DJ software?
Pioneer DDJ-Rev7 is a dedicated Serato DJ Pro DJ controller and its highly optimized to work with Serato.
As of now, the Pioneer DDJ-Rev7 does not support Rekordbox DJ software and there are no further plans for Rekordbox support.
This is expected from most DJ controllers dedicated for scratch DJs.
Does Pioneer DDJ-Rev7 come with Serato DJ Pro?
When the Pioneer DDJ-Rev7 is connected to your computer it will fully unlock the Serato DJ Pro software. Moreover, DDJ-Rev7 should by default come with the Serato Pitch 'N Time expansion pack that is normally available only as a paid upgrade.
Pioneer DDJ-Rev7 acts as a plug-and-play hardware unlock device for Serato DJ Pro. This way the only thing you have to worry about is downloading Serato DJ Pro and plugging the controller into your computer using the supplied USB cable. The full version of Serato DJ Pro will be unlocked right away.
Is Pioneer DDJ-Rev7 compatible with Virtual DJ?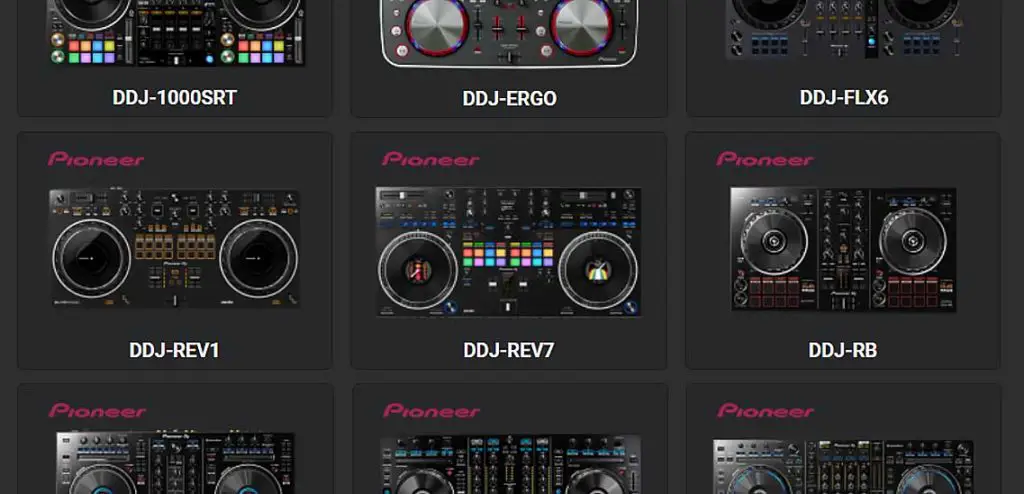 Pioneer DDJ-Rev7 is now fully supported by Virtual DJ software. You can find the official instructions on how to use it with VDJ on the official Virtual DJ website here.
Virtual DJ Software – New Vital Features You Didn't Know About
Remember that as with most DJ controllers, to use your Pioneer DDJ-Rev7 with Virtual DJ for more than 10 minutes before software reset, you need to purchase the Pro Infinity or a Pro Subscription License from the Virtual DJ site.
How does the Pioneer DDJ-Rev7 compare to the Rane One?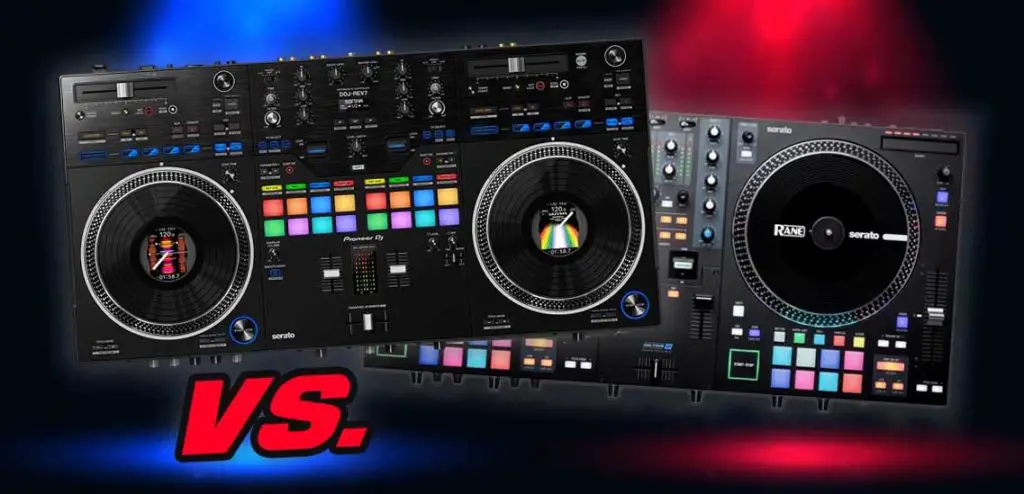 The Rane One is currently the most important rival of the Pioneer DDJ-Rev7 when it comes to high end DJ controllers with motorized platters and one of the most viable alternatives.
There are many substantial differences between these two units including the way their motorized platters function, the available audio FX controls and performance pad modes and so on.
We have an extensive comparison of these two devices, be sure to give it a quick read!
Pioneer DDJ-Rev7 vs. Rane One (Ultimate Comparison)
Should you choose the DDJ-Rev7 over the DDJ-1000?
When it comes to these two controllers the choice might be difficult just because currently they are the two main flagships of the Pioneer DJ professional DJ controller fleet.
As this can be a really tough choice we've also prepared a detailed comparison of the DDJ-Rev7 and the DDJ-1000 to help you decide. Check it out if you want to know more!
DDJ-Rev7 vs. DDJ-1000 (Which One Is Better?)
Is the Pioneer DDJ-Rev7 back in stock yet?
The availability of the Pioneer DDJ-Rev7 might be affected by the currently ongoing worldwide chip shortage. To make sure you can get your unit in time, first check the availability in your local music stores. There is a possibility that even though your chosen controller isn't available in larger stores, your local businesses still have it in stock.
We also recommend you to check for the availability of the DDJ-Rev7 in the official Pioneer DJ store on Amazon here.
Where can you get the Pioneer DDJ-Rev7?
We recommend you to get your Pioneer DDJ-Rev7 from the official Pioneer DJ Amazon store. You can check the availability using these links:
| Pioneer DDJ-Rev7 | DDJ-Rev7 Odyssey Case |
| --- | --- |
| | |
Pioneer DDJ-Rev7 on Ebay:
At this moment, the Pioneer DDJ-Rev7 is among the best DJ controllers you can get. If you decide to buy one we guarantee you won't regret it!
Check out also:
– New Pioneer DDJ-Rev7 – DJ Controller Detailed Review
– DDJ-Rev7 vs. DDJ-1000 (Which One Is Better?)
– Pioneer DDJ-Rev7 vs. Rane One (Ultimate Comparison)