There seems to be an ongoing debate about the supposed superiority of synths supporting more than 4 voices, over the synthesizers only capable of basic 4-voice polyphony. Are 4 voices really enough for you? Can 4-voice poly synths handle chords well? What is the reason for many modern hardware synthesizers to only feature four voices and how do they compare to software synths – mainly to VST plugins? We'll answer all these questions and more in this short guide. Keep on reading!
[this article features Ebay & Amazon affiliate links]
What does 4-voice polyphony mean? – Mono vs. poly synthesizers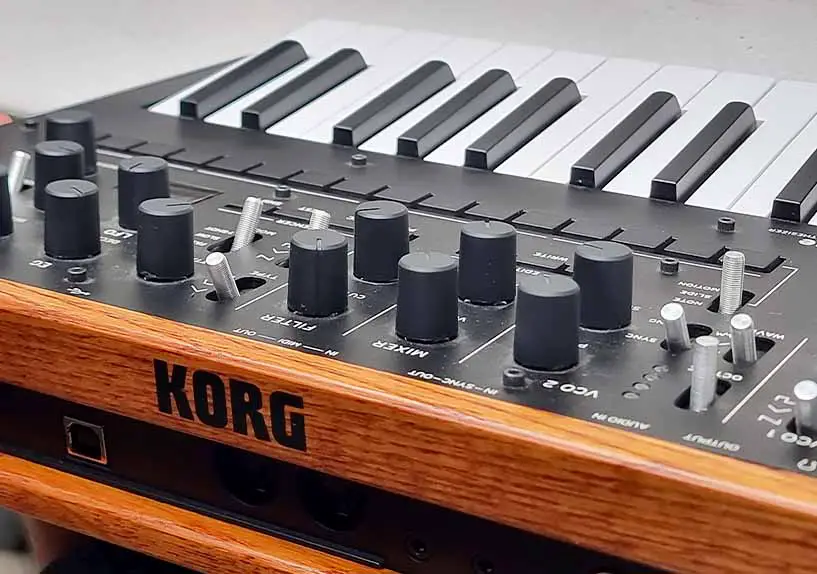 When it's said that a synthesizer has 4 voices or 4-voice polyphony capabilities, it simply means that it's able to play 4 different overlapping notes at once.
While it might seem non-obvious for beginners, not every synth out there is able to play many sounds/notes at the same time in a similar manner that a typical piano or keyboard would.
Many synths for example are monophonic synthesizers. These mono synths will only be able to output one note at one time. If you try and press two keyboard keys at the same time, only one key will sound – the last key that was registered as pressed by the hardware.
Different synths might feature a different level of polyphony. Typically, the higher the amount of available "voices", the higher the price point of the device (although this is not a given).
VST synths (or VST plugins) used in DAW music production software are a bit different in that regard but we'll get to that in a moment.
Is a 4-voice polyphonic synth enough for chords?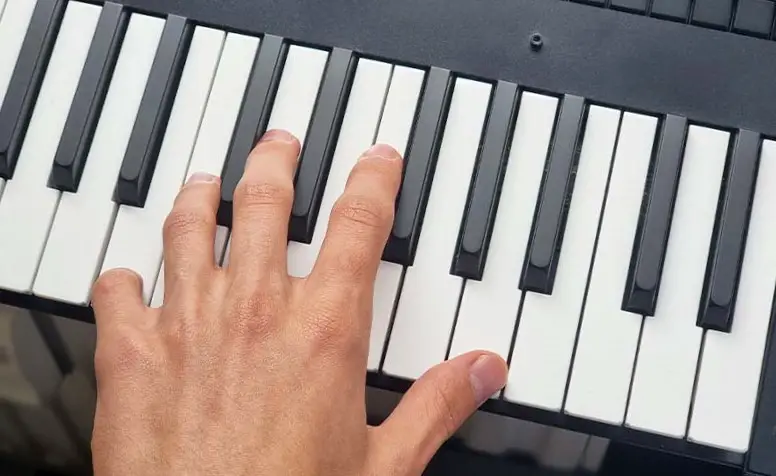 When it comes to much simplified music theory, a most basic chord is built out of three notes – a root, third, and a fifth. With that said, you can easily use a 4-voice synth to play full chords, and also chords with additional notes, such as the sixth or the seventh.
This gives you much needed creative freedom in terms of classic polyphony, that you wouldn't be able to achieve on a monophonic synth.
On a simple 4 voice synth, you will be able to play most simple chord structures and in case of 3-note chords, double their bass note (their root) for a fuller sound. Moreover, you'll be capable of introducing a second melody in the bassline while playing 3-voice chords using your right hand.
Do you need more than 4 voices on your synth? While having more voices on hand is always a good thing as it lets you play more complicated chord structures and allows for greater creative freedom in creating pad sounds, in most cases 4 voices will be enough for you if you're just starting out and diving into the world of analog synthesizers.
Why do many modern synths feature only 4 voices?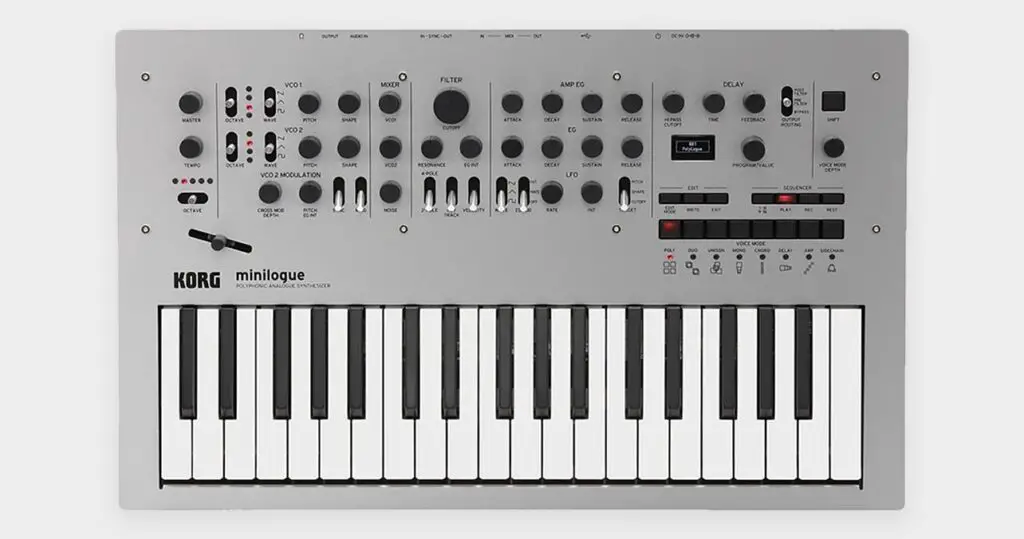 Why aren't all synths built as polyphonic synthesizers? As we've mentioned before, the more "voices" synthesizers support, the pricier they tend to be. One reason here is that the local computation of multi-voice polyphony is (in some cases) a hardware-expensive process and it requires a little bit more horsepower with each added voice especially when more advanced sound processing is going on.
The second reason would be the market segmentation of hardware synths which tends to draw a line between synthesizers meant for "bedroom producers" and those meant for "professionals". In reality this all boils down to a sort of customary voice number limits when it comes to the cheaper versions of professional synths. Putting more voices in the "entry-level" synth model line could potentially lessen the market value of the professional synths that tend to support more voices by default – and synth manufacturers don't want that!
Synth polyphony – hardware vs. VST plugins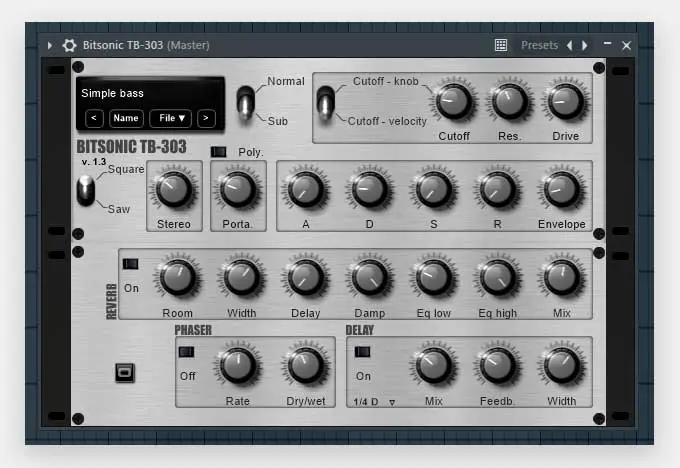 When it comes to VST plugins and software synths overall, they rarely introduce any serious limits when it comes to the supported number of voices. More often, the limits will be introduced by your actual hardware (your computer), when you attempt to utilize more than a dozen of voices with low latency using a software synth on a lower-end device.
Most modern VST synths can and will support even up to 32 or 64 voice polyphony enabling you to mess around with extremely complex pad structures, layered chords and multi-timbral synthesis.
The main reason for this is that most modern computers are able to support multi-voice polyphonic audio synthesis with no trouble and at little to no cost. It's simply much easier for a reasonably good PC to manage even up to 64 synth voices with low audio latency, that it would be for an embedded chip on a budget hardware synth.
Sometimes, VST plugins will even introduce polyphony to hardware synth emulations that didn't originally have polyphonic capabilities.
One great example of that is the free Roland TB-303 emulation from Bitsonic (which you can see on the picture above). Although the TB-303 was developed as a monophonic hardware synth, its VST emulation supports polyphony, enabling you to experiment with sounds that simply wouldn't be achievable on the original.
The conclusion – are 4 synth voices enough?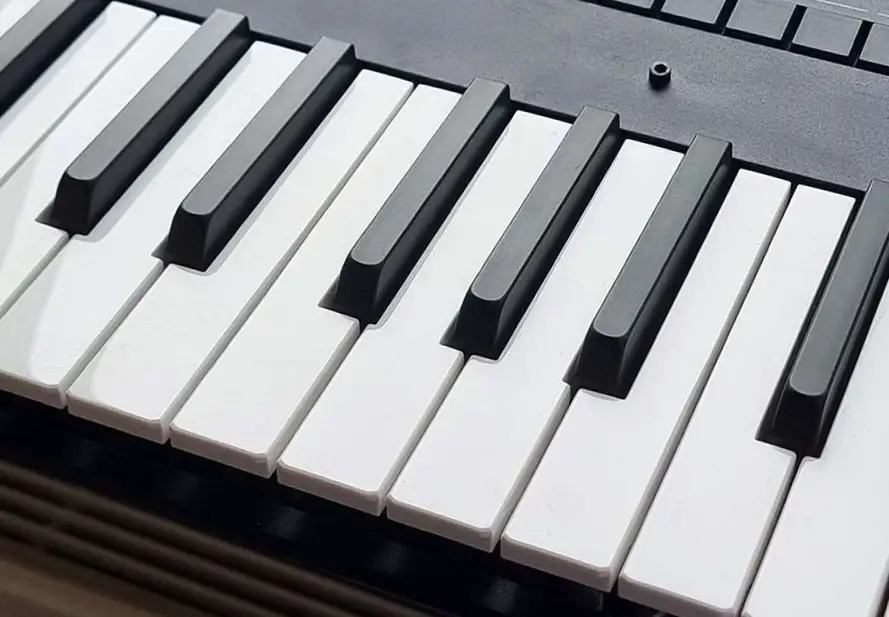 The conclusion here would be: 4 synth voices are definitely more than enough for:
Playing full chords with a separate melody in the lowest voice.
Attempting to play around with pad sound synthesis.
Recording complex melodic structures.
Layering your already recorded sounds in your DAW software for artificially achieving a higher number of voices.
As a beginner, you certainly don't have to worry about 4 voices being to little to start off. Getting a hardware synth will introduce you to an extensive amount of creative tools, and will positively change your workflow in such a way, that having "only" 4 voices on hand won't be a serious limitation at all!
Remember that oftentimes, when your synth supports MIDI over USB, it might also be able to output "polyphonic" MIDI signal with support for much more than 4 voices. This would enable you to control various polyphonic software synths (VST plugins) using the keyboard of your synthesizer. A great example for that is the Korg Monologue – while it's a rather simple monophonic synth, it's capable of supporting MIDI over USB and supporting polyphonic VST synths.