Whether it's one of those times you are looking for a gift for a DJ or a musician or you are searching for some cool helpful gadget or useful product to spent your money on this is a list for you! Here we present 6 great products we've found online that can prove useful and interesting for any DJ or musician. Let's go!
1. Cable Organizer Transport Bag
2. TE Pocket Synthesizer & Sequencer
3. A Megaphone Speaker
4. Bluetooth Disco Speaker/Sound Activated Light
5. Retro Vinyl Coasters
6. TE OP-1 Portable Synth
(this article may contain affiliate links)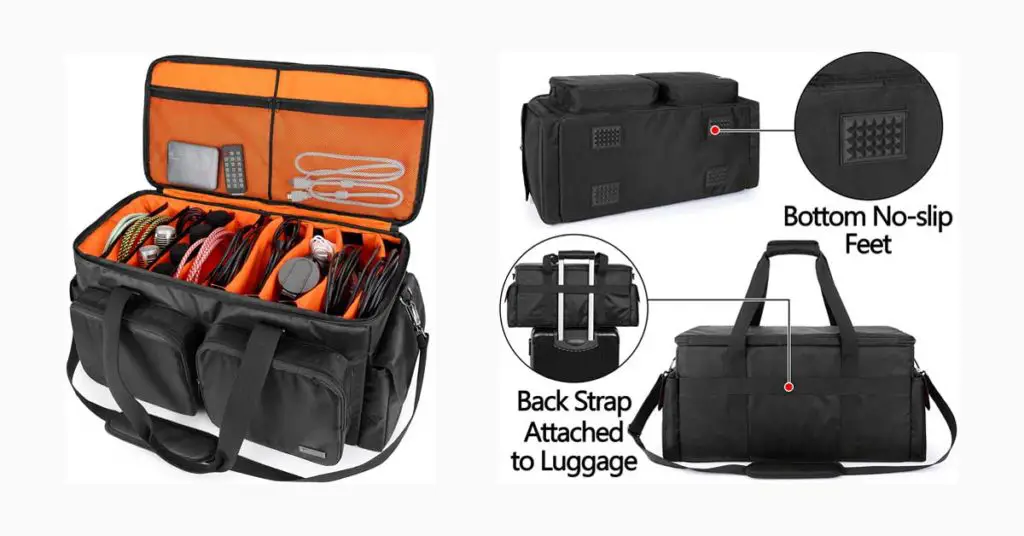 Every DJ needs one of these although certainly not every DJ realizes that ;). If you are used to dragging around all your cables, adapters and stage accessories in your backpack alongside with your laptop and mid-gig snacks you might want to get one of those.
It's pretty much a one-time buy and it makes carrying around multiple accessories much more comfortable and efficient. When you use organizer bags with movable compartment dividers you can forget about losing your RCA cable adapters in the depths of your overloaded backpack.
You will be able to find everything much faster and your things won't be damaged by crashing together in a tight space. Another thing is you will likely also be able to put all of your cables and accessories in only one bag which will be a great help when traveling with your gear.
Check out other types of cable organizer bags and find something for yourself!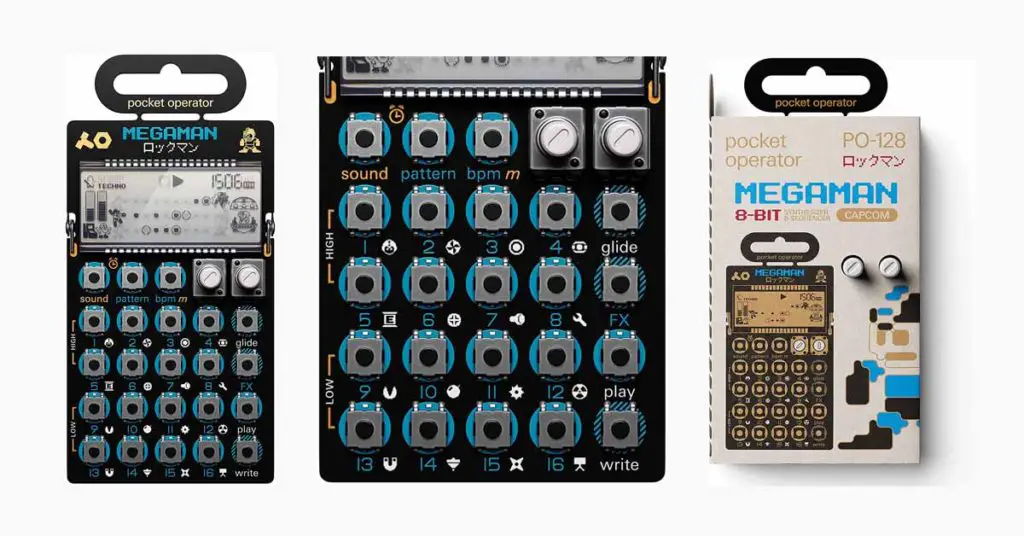 Teenage Engineering has produced quite a few "pocket operators" to this day. Pocket operators are small portable pocket sized synthesizers. Each model features different synth engines, samples and tools and all the models can be used either together or separately.
The pocket operators are powered by 2 AAA 1.5V batteries. Plug your headphones in and be ready for hours of fun!

As every pocket operator has it's own distinct qualities be sure to check them all out before making a purchase! Here are some sound samples from different pocket operators on the official Teenage Engineering website.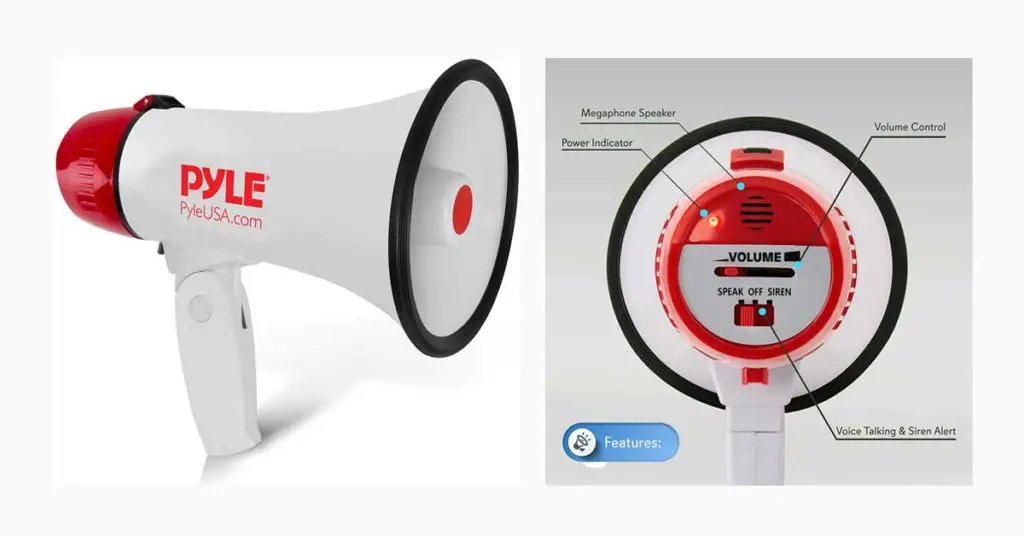 Although it is not a professional high-power megaphone it's nevertheless a cool and cheap gadget to have on hands as a DJ or entertainer.
It's advertised range is about 730 meters or 800 yards which makes it powerful enough to be used at smaller outdoor parties. It features an in-built siren sound effect for attention grabbing too. The device is powered by 4 C batteries.
This product is also available in a variety of different colors!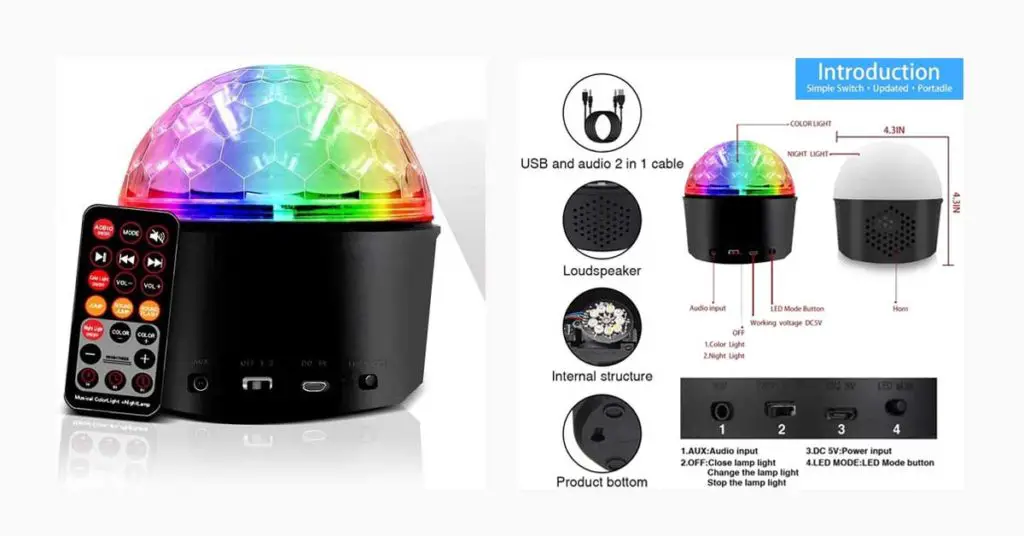 This pocket disco speaker features an USB/audio cable, remote control and a night filter that lets you use it as a soft night light. It reacts to sound, has both AUX and Bluetooth audio connection capabilities and can be powered both by the power cable and battery power.
It's a great all-in-one gadget for the price and the light is pretty powerful too despite it's small size. It can prove itself useful on many occasions such as house parties.
Check out a short presentation of this product here (skip to 3:06):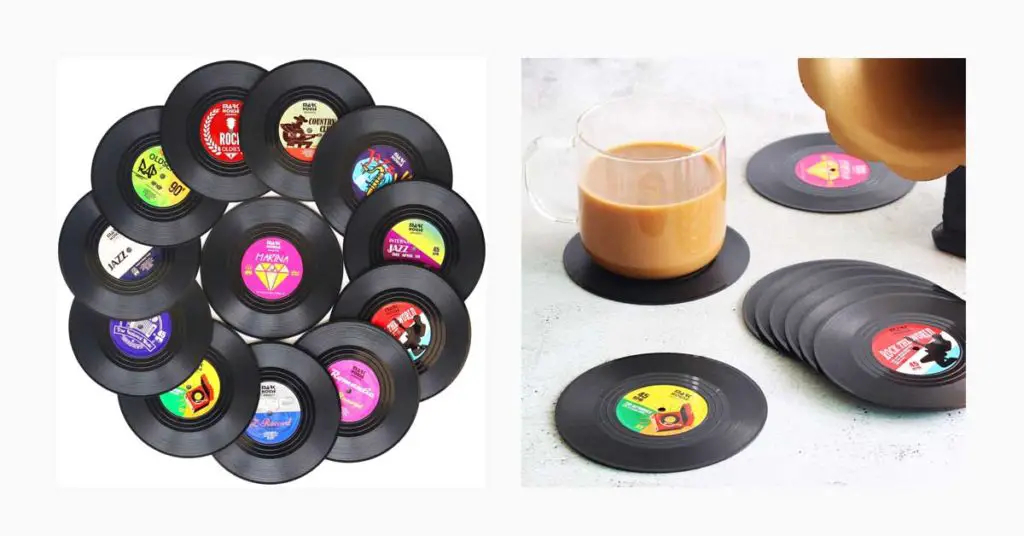 Those retro vinyl coasters will be a perfect addition to your morning coffee not only for a DJ but for any person who enjoys that extra retro vibe in their kitchen! The coasters come in a sets of 12, each one featuring an unique graphic design.
You can't go wrong with them at their current price – grab a set and you won't be disappointed in the quality!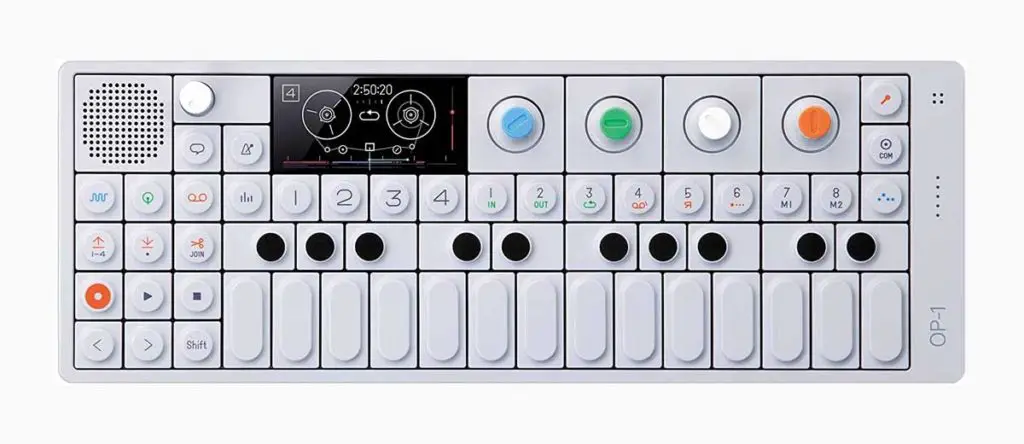 This last while being pretty expensive is one of the coolest portable synthesizers we have out there in 2021. The creators of the pocket operators have presented us with the OP-1 Portable Synth!
The pocket form factor and a high number of premium quality built-in production tools makes the OP-1 an amazing product for aspiring creative music producers and people who want a way to produce on the go.
You can even record samples using the built-in FM radio, built-in microphone or an external audio source!
Check out the review of the OP-1 by Andrew Huang:
Best DJ Gift Ideas / Creative Gifts For DJs!
Although all the items we've shown to you can make wonderful gifts we have also another great article which lists some of the best and most creative novelty gifts for modern DJs, you can find even more great products here: