Your first gig might be a nerve-racking experience regardless of if you're well prepared or not. There are many things that can make your first DJ set experience less stressful. Here are 5 tips and techniques for beginner and intermediate DJs that would love to spare themselves some stress associated with their first live performance. Let's get straight into the topic!
How To Prepare For Your First DJ Gig? – A Vital Checklist
1. First of all, be prepared to make mistakes
We know it's a common thing to say, but everyone makes mistakes, and you cannot really avoid these during your first DJ set. You need to be prepared for small mess-ups and technical errors as these are a part of live mixing experience for both beginner and advanced DJs.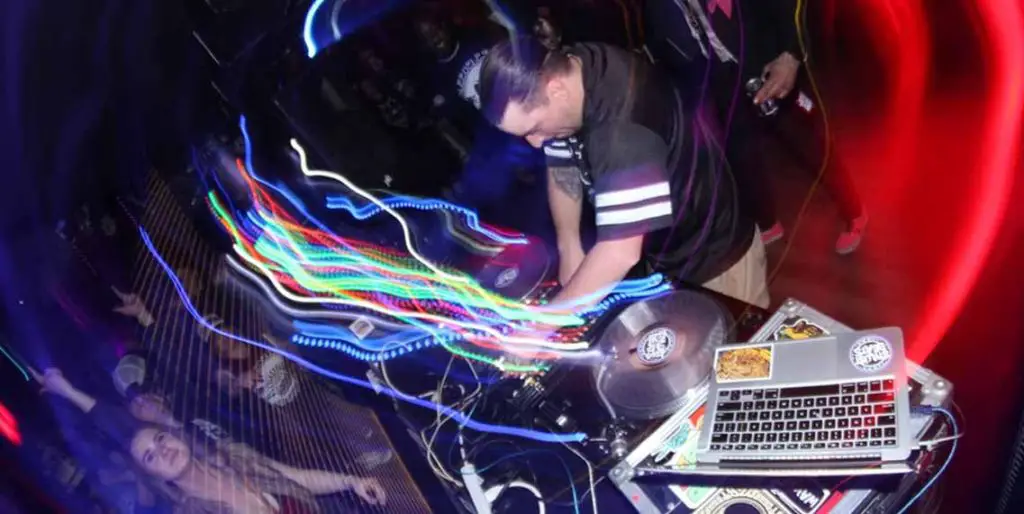 While being prepared for mistakes and not letting them discourage you is one thing, the other thing is that you should always learn from your mistakes. By making errors and reevaluating your skills you become more proficient and you are able to grow even further.
Here you can read about most common mistakes made by beginner and intermediate DJs and how to try and avoid them: The Big 10 – Top Most Common DJ Mistakes And How To Avoid Them
The Big 10 – Top Most Common DJ Mistakes And How To Avoid Them
2. Incorporate the "mini-mix" strategy in your first live set
In our article about managing your playlists and track collections we briefly described a "mini-mix" technique that can be easily used by beginner DJs for a skill confidence boost during a live performance. Here is how it goes.
The main point of the "mini-mix" strategy is to prepare a certain type of small playlists alongside your regular main customized event playlist that you prepare for your live performance anyway.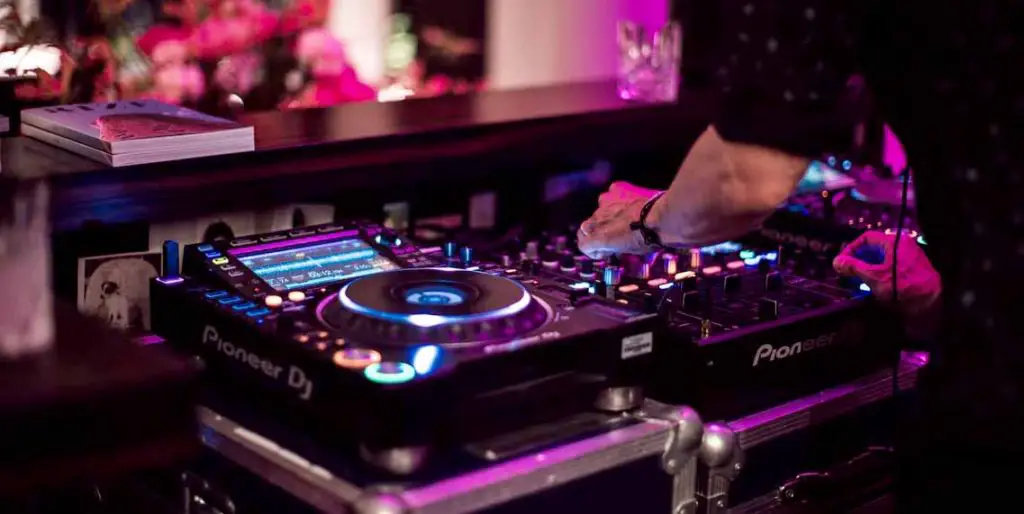 This "mini-mix" playlist should contain a few (say 3-4) tracks that you know go well together. You should prepare and practice the transitions between them, so that when the right time comes during your live set, you will be able to jump into your "mini-mix" playlist and perform a few transitions that you've prepared beforehand, and go through them without much effort.
There is one important thing to mention here: you should always be ready to jump out of your "mini-mix" playlist if you see that the tracks aren't really working out for your audience at the time.
How To Organize Your Tracks/Songs – DJ Playlists Guide
To sum it up:
Create a playlist or two adequate to your upcoming gig in which you will have 3-4 tracks that go well together in terms of tempo, key and style/genre.
During your regular practice at home, try to come up with nice transitions between the tracks on your mini-mix playlist and memorize them.
At your gig, if you briefly run out of ideas, run out of time to choose your next track or simply get nervous because of some minor mistake you can consider jumping straight into your prepared "mini-mix" playlist and calm yourself down by chaining together a few tracks with ease.
4. Know how many tracks you need
A great way to prepare for your first gig is to find out how many tracks you actually need to play during your DJ set. In general to feel at ease we would recommend to have at least a few hundred tracks you know well on hand. Also mind that ideally these would have to be from different genres appropriate for the occasion.
How To DJ A House Party? (+Valuable Tips)
In general, to feel at ease you should always prepare more tracks than you actually expect to play. You want to have a broad choice of songs during your performance, as many times over you will have to re-evaluate your track choices live and adjust your strategy to the current crowd needs.
Bonus thing is, you might also have to deals with songs requests, so be prepared to handle that in an efficient manner.
5. Prepare your music library well beforehand
We realize that repeating that the track management is one of the most important keys to a DJ's success is slowly getting boring, but its a fact confirmed by many active performing professionals. If you prepare your track library in a way that will enable you to quickly and efficiently choose your music in a live context then you will save yourself much stress and worries.
10 Cardinal Sins Of DJing (Are You Guilty?)
Divide your track library into categories and playlists by: genre, style/feel, occasion, release year, add your own personalized categories and the list doesn't end here. The more specific track categories you will have at hand, the easier you will be able to browse through your library and choose appropriate tracks live.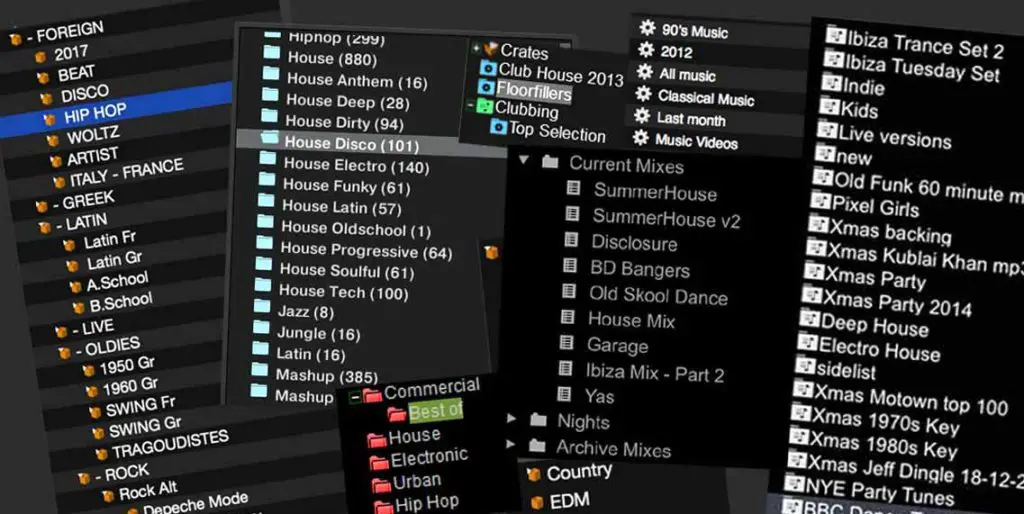 Also, don't forget to create a separate gig-specific playlist with the tracks that you feel will be of use to you during your upcoming live performance. This will save you much time and make you feel more confident.
Imagine performing at a wedding and having to quickly scroll through hundreds of tropical house tracks or another way around, playing at a club and trying to find your electro house bangers between your wedding tunes.
How To Organize Your Tracks/Songs – DJ Playlists Guide
Managing your track library in an efficient way isn't really that hard and many people can do it well naturally. If you would like some helpful tips and tricks on organizing your music library as a DJ, check out our extensive guide about song library mangement here. It's really worth it!
5. The conclusion – don't stress it!
Your first DJ gig is for sure an important experience for you and in a sense you are bound to make some small mistakes here and there. That's perfectly fine! People come to clubs, parties and music venues to enjoy the music, and your main task is to provide them with tunes appropriate for a specific occasion in a creative way. Nobody is really going to judge you hard if you mess up a few times so don't stress it and try to have some fun too! Remember: confidence will come with experience, and your first live gig is a beginning of your long lasting journey with the art of DJing. Rock on!
You might also be interested in our article about the most common mistakes made by beginner DJs.
How To Prepare For Your First DJ Gig? – A Vital Checklist
Check out also:
– How To Prepare For Your First DJ Gig? – A Vital Checklist
– The Big 10 – Top Most Common DJ Mistakes And How To Avoid Them
– 10 Cardinal Sins Of DJing (Are You Guilty?)
Main article photos: Christian Erfurt, Susanne Neumair