10 effective tips for managing and organically growing your music artist account on Instagram. Creating an IG account for your DJing business is an extremely important thing regardless of your experience level or fanbase size. For that organic traffic growth on your DJ social media accounts you will have to take many things into consideration before jumping straight into action. Promote your brand and get your first 1000 followers using these simple tricks.
As owners of a successful DJ gear profile on Instagram with over 30 thousand followers, we are here to share with you the best tips on growing your DJ brand Instagram organically in this in-depth guide. Let's begin!
[this article features affiliate links]
1. Write a simple transparent bio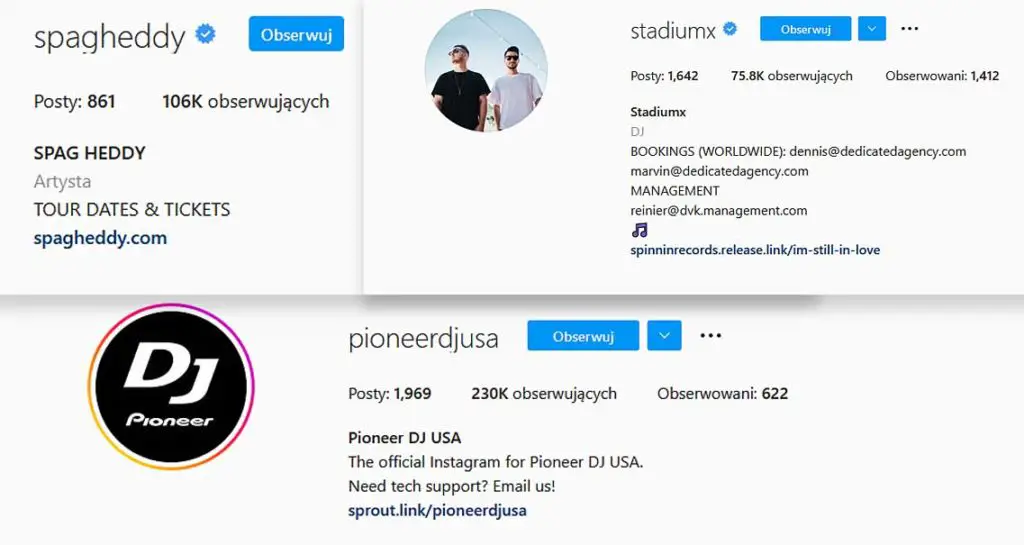 Every Instagram profile (DJ brand profile or not) needs a simple bio to stand out. Bio on Instagram is simply a brief profile description with a single clickable outgoing link at the bottom. It's also one of a few places where you can actually drive web traffic from when it comes to Instagram.
A good bio on Instagram can/should contain:
Short descriptive sentences about you or your DJ brand.
A pointed list of things you do.
Less than 150 characters.
Your customized personal brand hashtag.
A link to a page with your mixes or a booking site for your gigs.
150 characters is not a lot of space, so be sure to utilize it efficiently.
You can also use services such as Linktree, to optimize your in-bio url. This service allows you to hide a few links to different social media platforms under your single Instagram profile link.
2. Get a professional DJ logo design (for cheap!)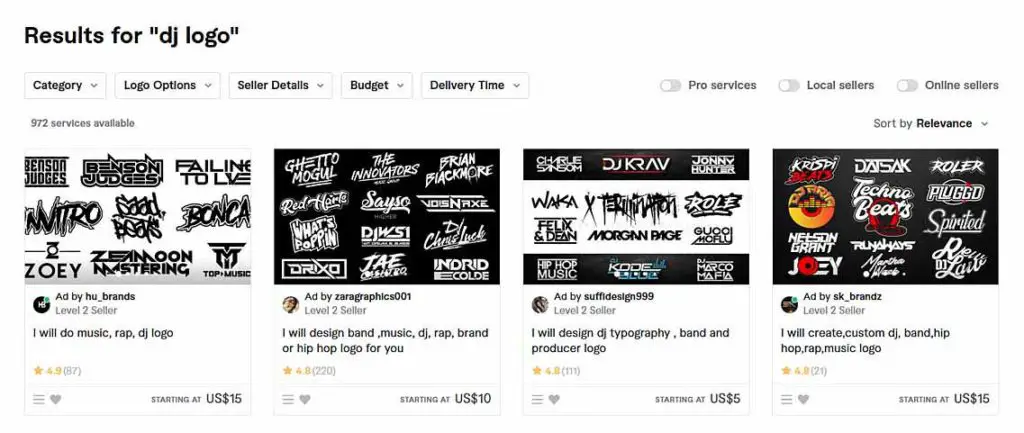 Your Instagram avatar is the first picture that the visitors will see when getting to your Instagram profile. Ideally it should either be the photo of you, or your DJ logo.
If you don't have any idea how to begin crafting your professional eye-catching DJ logo, luckily there is a lot of affordable quality design offers to be found on Fiverr.com
Find an offer your like, read the gig description, check out the work examples and people's comments underneath and make sure that you describe your idea thoroughly to the artist when placing your order. This way you can get a quality DJ logo for a great price, and often with a possibility of a further revision. The offers start as low as $10!
3. Post consistently & set a schedule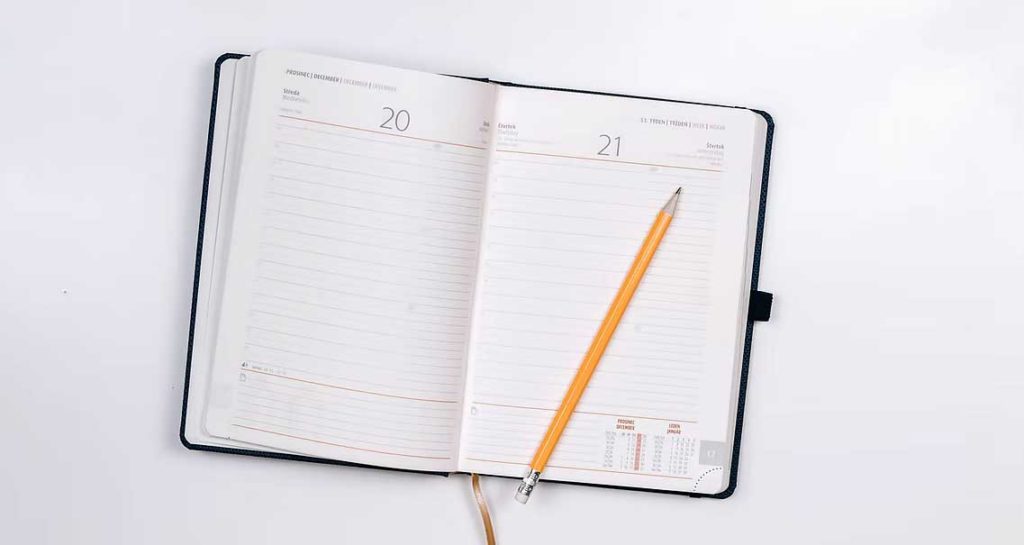 Posting consistently is one of the most important ways to let the Instagram algorithm know that your account is active and attention worthy. Moreover, without posting consistently you won't be able to reach many people that would have a chance to see your posts otherwise.
In the beginning, your small audience will consist of mainly people who are going to see your posts through browsing their favorite hashtags, rather than your existing followers. If you post every other day, you will be able to reach those people many times over, heightening your chances of getting new likes and followers. It can be a tedious job but it pays off!
You don't have to post every day if you don't have the time. You can set your schedule to post for instance every 2 days, so that you will be comfortable with producing worthwhile content for your Instagram page.
4. Photograph your DJ gear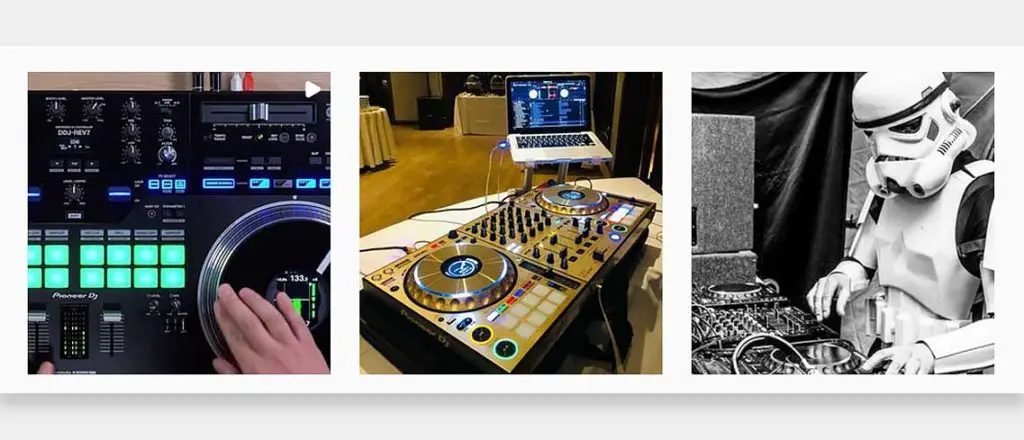 There are many things you can photograph and record to create content for you Instagram profile. Most of these as you probably would have guessed should revolve around you as a DJ and your DJing brand.
Whenever you don't have any quality photos from your gigs or live performances to post, or you run out of interesting content you can easily snap a few quality pictures of your DJ gear. You might even end up on our very own Instagram page! 😉
5. Record and publish short video clips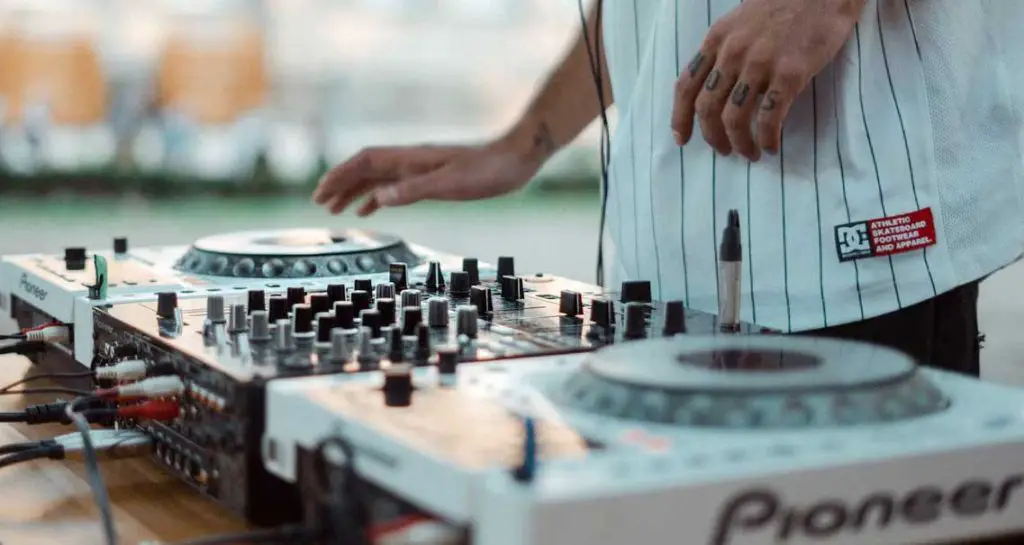 Instagram offers you may places where you can publish your video material for all to see. Reels, Instagram stories, Instagram video are the places you can share the short pieces of video material in a similar way you would share your pictures.
A good tip here is not to publish clips that are too long. Attention span of an average social media user when it comes to video content was scientifically proven to be around 2-3 seconds and sometimes even less.
There really is no point in sharing full mix videos on Instagram. Instead, you should think about catching the visitors eye with an interesting thumbnail (which on Instagram is automatically picked from one of the video frames) and then lead him into a clip that ideally is no longer than 30 seconds.
What should be the content of the clips on your DJ Instagram? Here are some clever ideas for you to utilize:
Quick and dynamic transitions between tracks.
Short mashups such as cut down double drop mixes – learn more about those here.
DJ gear quick tips and tricks – even most basic ones can be interesting for a DJ that doesn't own a particular DJ controller you own.
Snippets of your scratch sessions (if you're a scratch DJ).
Short videos from your live performances – this one is really important if you do perform live.
6. Engage with your followers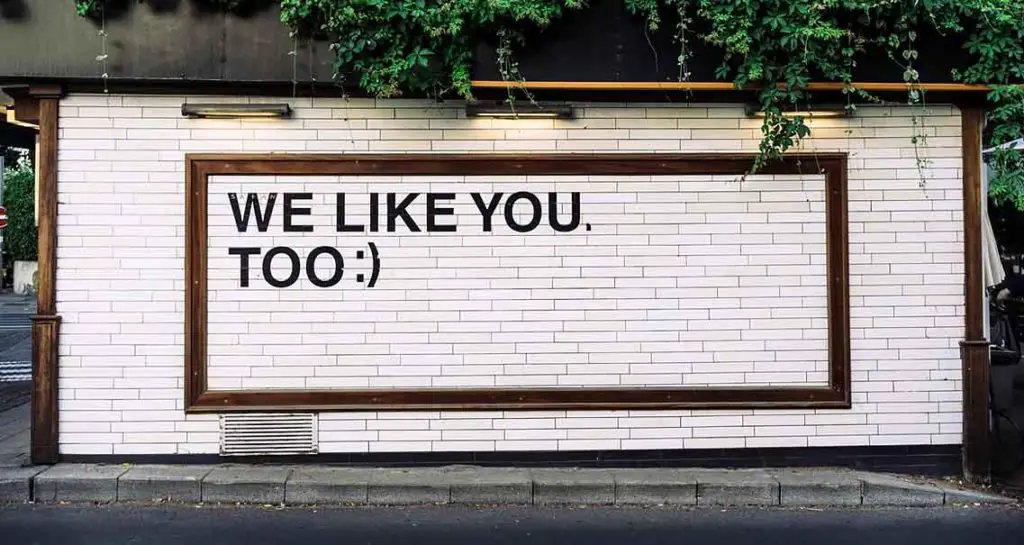 Engaging with your followers is one of the most important things when it comes to growing your DJ brand Instagram following organically.
When we're talking about engagement, we mean liking other user's posts, commenting on their material and following accounts you engage with the most. Without doing this, your organic growth might be a lot slower than it would be if your account would've been more active.
Even short comments count, and engagement is one of the main metrics taken into account when it comes to organic growth on Instagram.
7. Outsource!
If you grow tired of managing your Instagram account or any other social account for that matter, you might consider outsourcing the account management to someone who is going to take care of your account using the content you'll provide to them.
Typically, a social media manager will be responsible for:
Profile evaluation.
Scheduled posting.
Hashtag research.
Interacting with your followers.
Post and story creation.
Responding to direct messages and replying to post comments.
And that's a lot of work done for you!
Of course, professional certified social media managers and their management services are usually very expensive and not everyone can afford them. Luckily there are many freelance services available online such as Fiverr.com, that have tons of quality offers from freelancers that excel in many different areas of expertise, social media management being one of them.
Check out the most popular Instagram management offers on Fiverr here.
There are a few things you should know before deciding on engaging with a freelance social media manager on services like Fiverr or Upwork:
Don't cheap out! – With low price of a gig, usually comes low quality of service. Seek for offers with many positive reviews and ideally at a bit higher price points. A good idea is to also check the comments on the seller's profile – those might help you decide on a specific gig.
Make sure that the person you'll choose for managing your Instagram account won't use bots for automated follower gathering and fake engagement. The growth provided by a professional and honest social media manager should be all organic. If you utilize bots you might even end up getting your account banned in some extreme cases.
Do care about safety. – Remember that sharing social media credentials with any person and especially a person whom you don't trust in most cases is not advised. Be very careful when it comes to account management services, as cheap offers with a few positive opinions or fake reviews might be a quick route to account theft.
8. Consider using other social media platforms too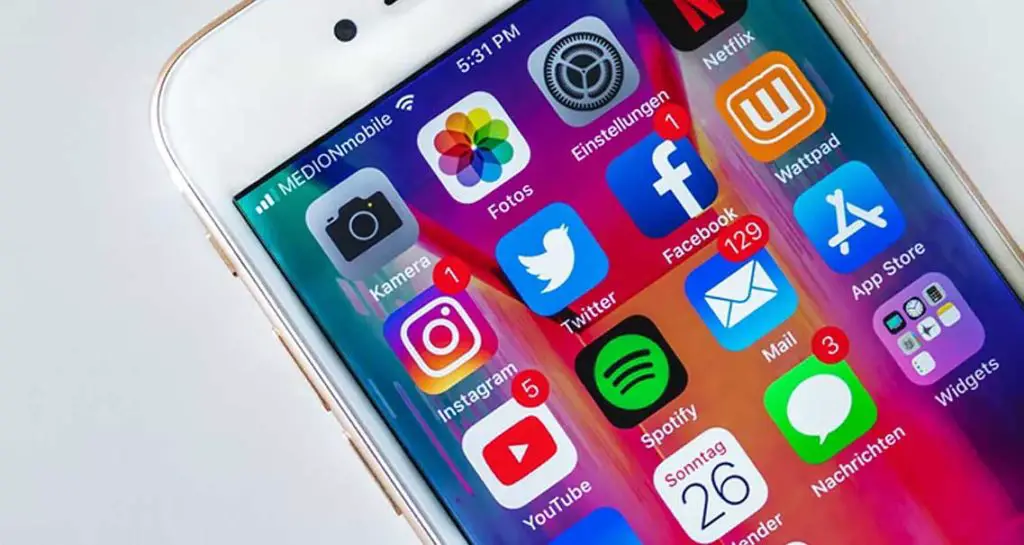 Don't limit yourself only to Instagram. Ideally you should have your DJ brand account present on all the most popular social media platforms that your desired audience uses. Without dedicated social media managers it might often be hard, but it all sums up to better online visibility.
Remember that you can reuse the material you use on Instagram on almost all the other social media platforms, sometimes with only minor changes in formatting. Knowing this makes this task much easier and less daunting.
9. Advertise your Instagram to your existing audience (even if it's small)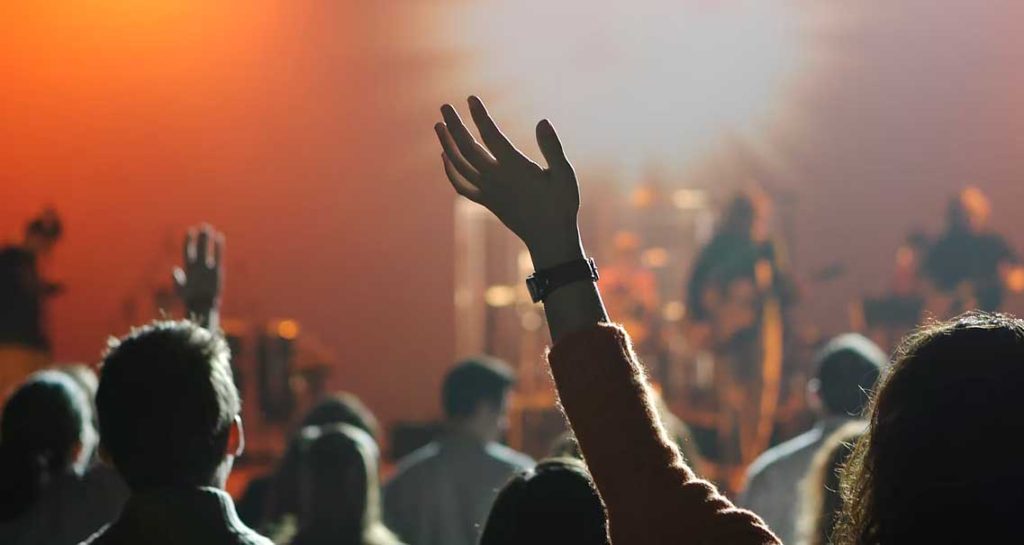 No matter how small your real life audience is, you should try and engage with them on social media as soon as you set up your profile. Follow their Instagram accounts and keep in touch by liking and commenting on their new posts. The larger your following is, the more credibility your brand gets. Moreover, if more people know about you in real life and follow your profile, there is a high chance that they will share the knowledge about you as a DJ with their own friends.
Remember that the most important followers when it comes to a performing DJ's profile, are the ones that actually know you from your live gigs. Let your Instagram account be the place where they can know more about you after they've already heard you live. This really helps building your audience, gathering people who recognize you and keeping them close to you.
10. Don't give up early!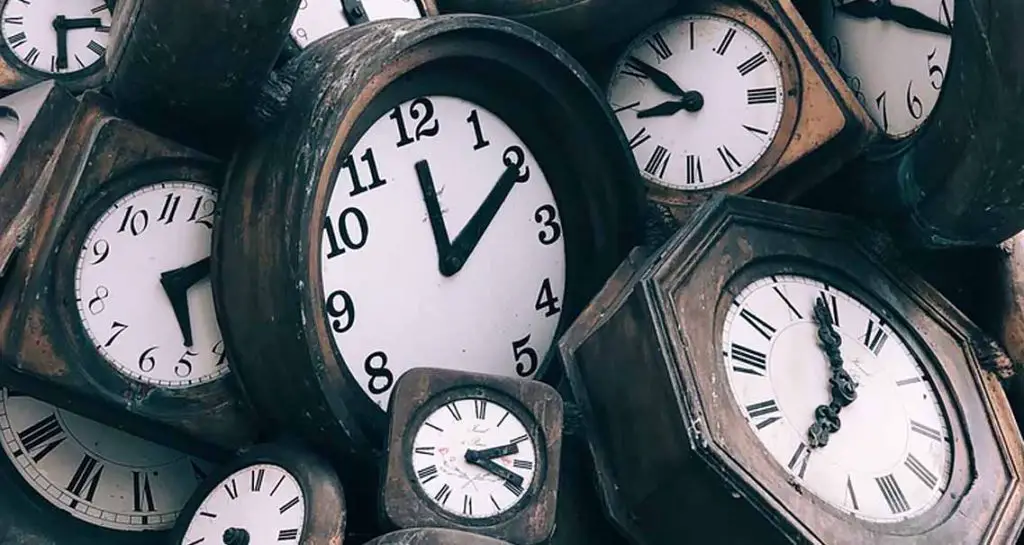 Nowadays it may take quite a lot of time to grow an audience on any kind of social media organically. Same as with blogging or any other kind of online business you may need several months for things to set off and get some traction.
Don't give up after just a month of work. Getting your first 1000 followers is a lot of hard work especially if you don't have a large audience to begin with. Push through, set a posting schedule and start treating your DJ Instagram endeavour not as a harsh responsibility, but a fun activity that will provide you with a lot of fun challenges along the way and even more satisfaction in the end.
Bonus: What about hashtags?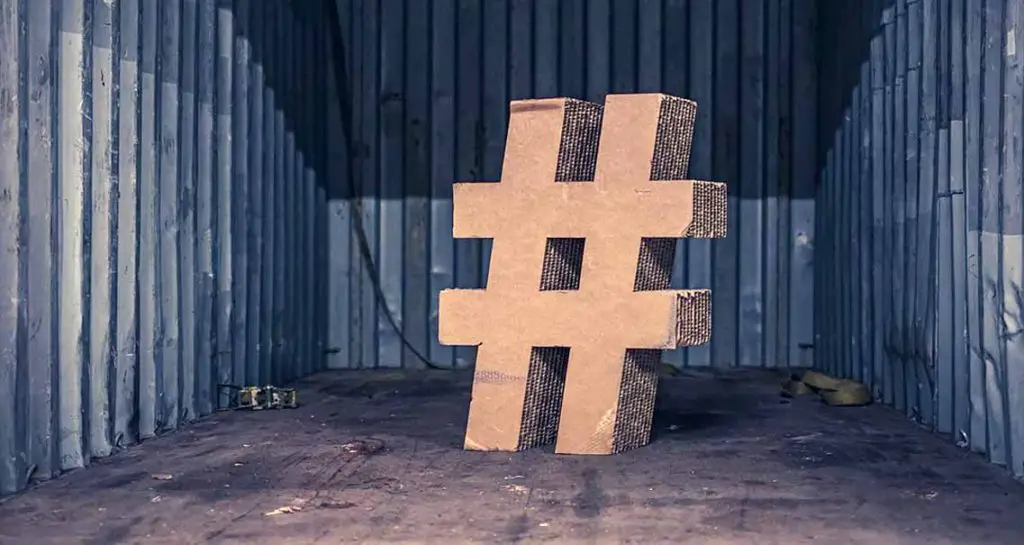 Choosing right hashtags is still an important task, at least until Instagram doesn't implement an efficient semantic search algorithm. As managing hashtags is really important but it's outside of the scope of this article we suggest you check out the full Instagram hashtag guide over on Hubspot.
Check out this great in-depth hashtag guide on hubspot.com! – The Ultimate Guide to Instagram Hashtags.
The conclusion – Instagram DJ brand growth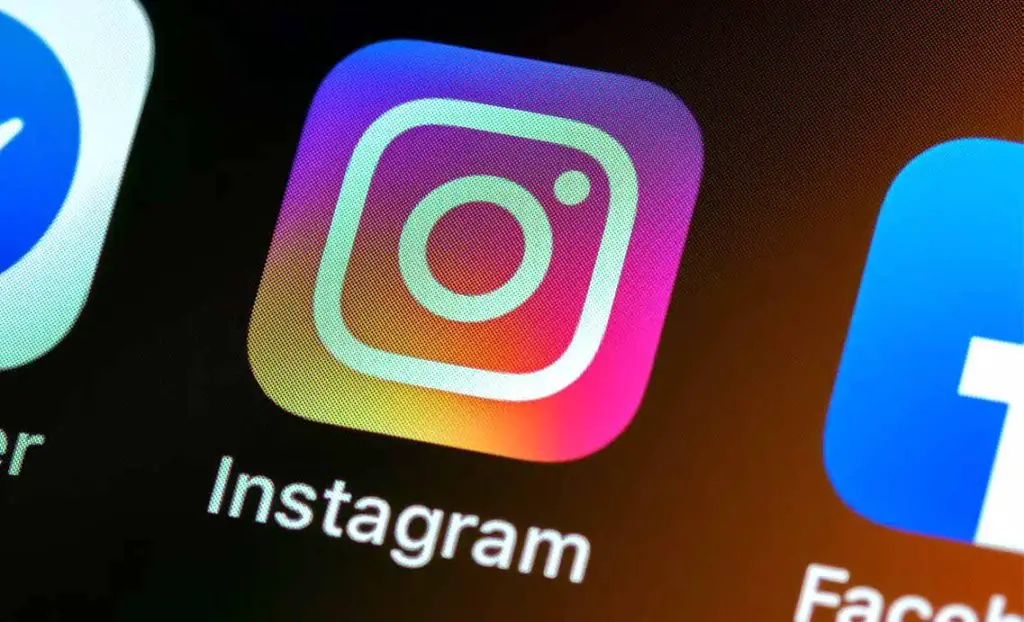 It takes some time, knowledge and dedication to build a successful Instagram profile for your DJ brand organically. You need to be patient and know what you're doing to ensure that you'll be successful in gathering your first 1000 followers. Do remember that it can take quite some time! We hope these tips were helpful to you, just as they were helpful to us when we first created our Instagram profile. If you have any further questions don't hesitate to ask in the comments down below. Rock on!
Main article photo: Melanie Deziel